| | |
| --- | --- |
| Name | Vin Diesel |
| Age | 55 years old |
| Occupation | Actor, Producer |
| Source Of Income | Films |
| Net Worth | $225 Million |
| Residence | Los Angeles |
Actor and producer Vin Diesel is widely known for the character he has played for a long time – Dominic Toretto – in the 'Fast And Furious' film series. The franchise also made him one of the highest-paid actors in the world. In 1990, Diesel launched his career, but it wasn't until he created, directed, and acted in the short film 'Multi-Facial' that he gained prominence. In his subsequent years in the acting industry, he established himself as an action hero.
Vin also has a production company named One Race Films, which has backed his 'Fast' franchise. In addition to the studio, Diesel has also provided voice and motion capture for all of Tigon Studios' titles. The man has clearly established a successful career. So let us have a look at his net worth and life.
Read More: What Is Vin Diesel's 'Secret Code Of Silence'?
Vin Diesel Net Worth And Career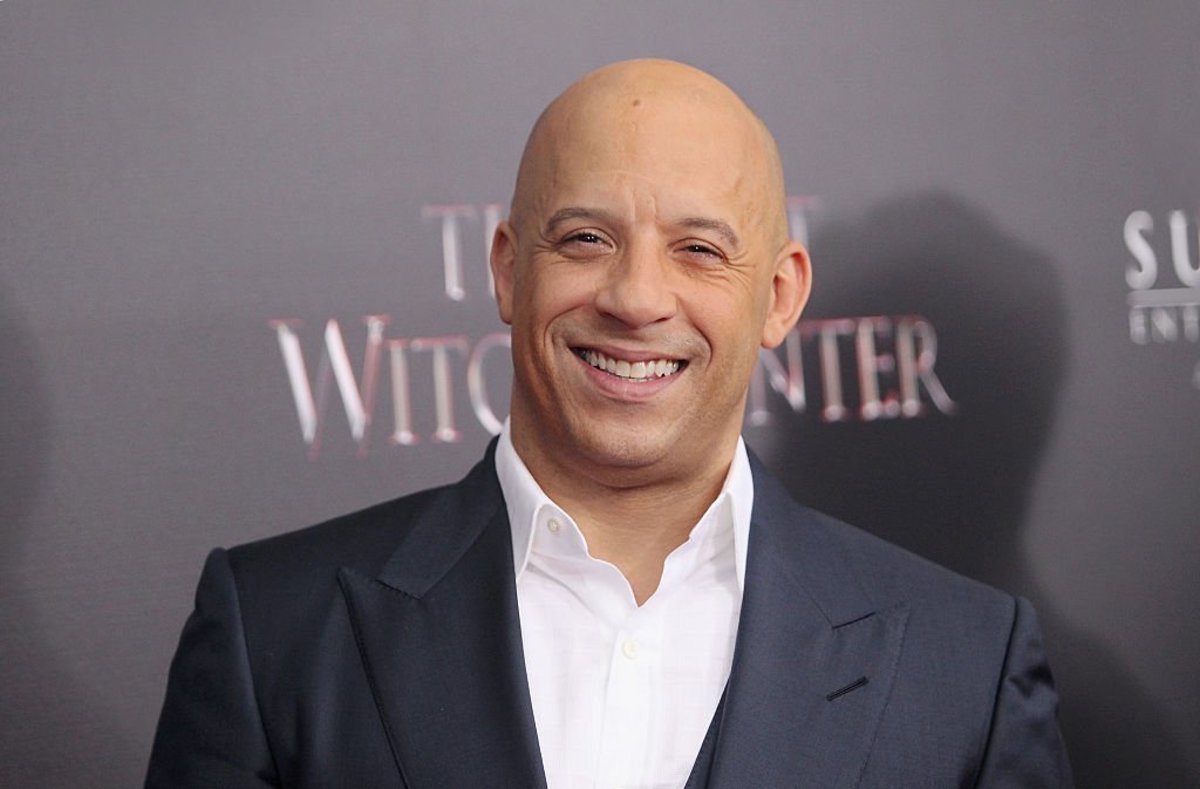 According to Celebrity Net Worth, the net worth of Vin Diesel is a whopping $225 million. His first Hollywood movie 'Strays' also received widespread attention. Then Steven Spielberg approached Diesel for the military epic 'Saving Private Ryan'. By playing Dominic Toretto in 'The Fast and the Furious' films, he became a household name throughout the world.
Vin became one of the most paid action stars in Hollywood, all thanks to the success of the series. Depending on the number of movies he does, he might possibly pull in $50 million a year. A portion of his films' future earnings is allocated to him through an ownership investment.
Diesel is known for his very low voice. When he was 15, he suffered a vocal breakdown that made him seem mature over the phone. Vin is also a serious automobile enthusiast. A 1963 Chevrolet Corvette Sting Ray Grand Sport, a 1970 Chevrolet Chevelle, a 1966 Pontiac Bonneville and a 1970 Plymouth Road Runner are among the iconic American automobiles in his collection. When he turned 52, his 'Fast and Furious' family got him a 1970 Dodge Charger "Tantrum."
In case you missed: Michelle Rodriguez Reveals What She Found In Vin Diesel's Closet
Vin Diesel Wife And Kids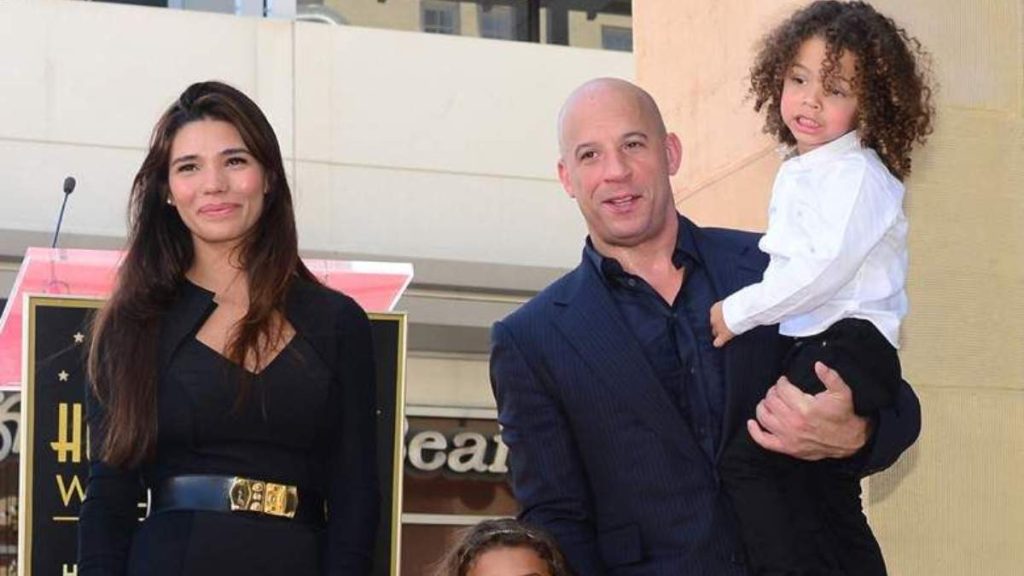 Vin Diesel's co-star from 'The Fast and the Furious' Michelle Rodriguez, was his girlfriend in 2001. But, he settled down with Paloma Jimenez in 2007. They have three kids. Hania Riley was born in April 2008, Vincent Sinclair in 2010, and Pauline in March 2015. Vin named his daughter Pauline to honor his late friend and 'Fast and Furious' co-star Paul Walker, who was killed in a vehicle accident in November 2013. Walker had named Diesel as the godfather of his daughter Meadow.
Vin Diesel House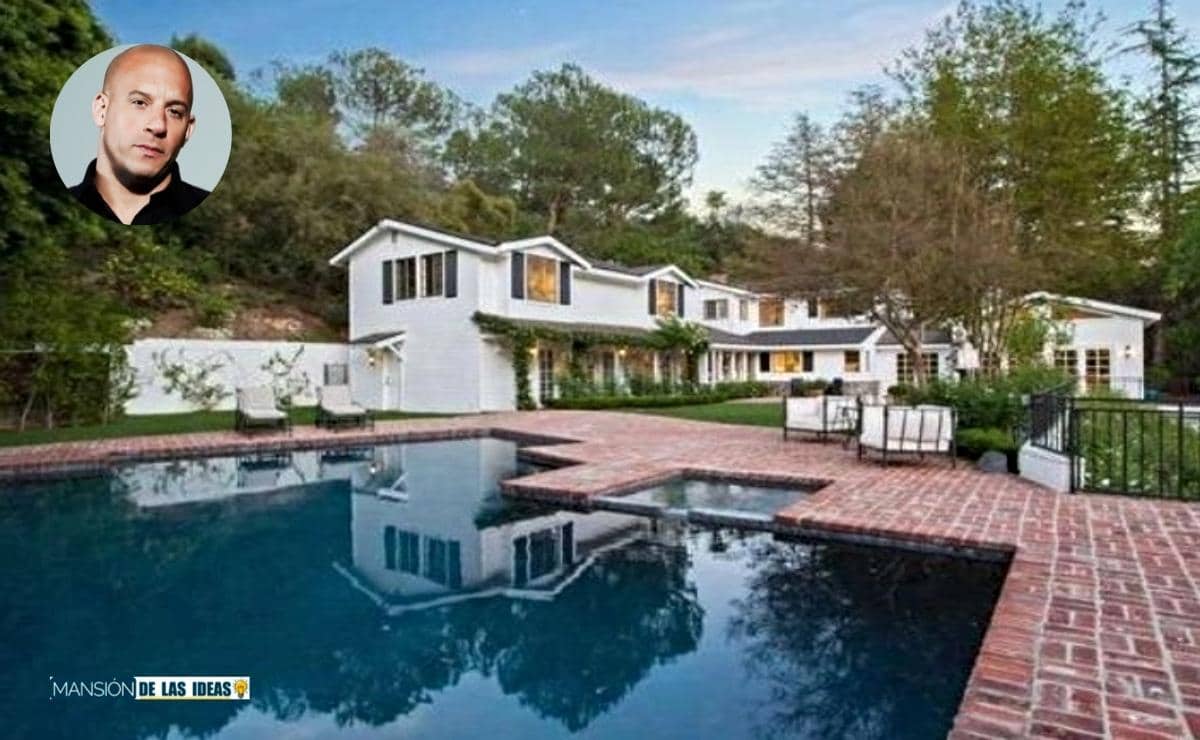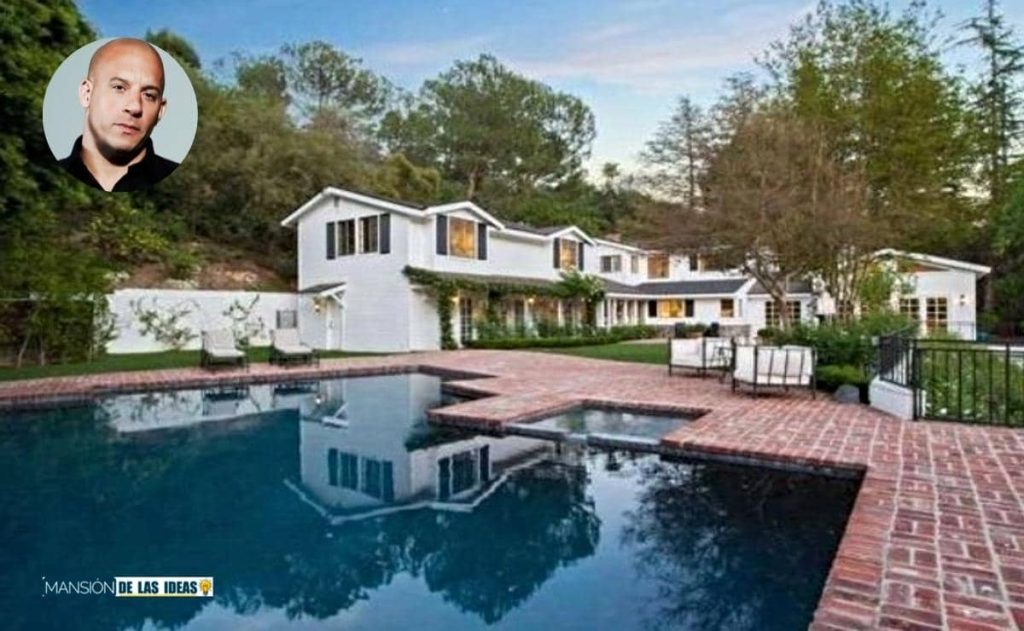 Vin Diesel made the acquisition of a house of 1,517 square feet costing $562,500 in February of the year 2000. In 2016, Vin put the property on the market with an asking price of $1.4 million. The residence has two bedrooms and three bathrooms. Because he had three children, the area that he occupied became quite congested. Before he put the property in Hollywood Hills up for sale, he was renting it out for $5,800 per month.
Today, Vin lives in a luxurious mansion with his family in Beverly Hills in Los Angeles County. The property has five bedrooms, six bathrooms, a large pool, a hot tub, and even a tennis court. Certainly, a dream house. But Vin loves it for the spectacular views and security the house offers.
Read More: Vin Diesel Reveals The Official Title Of "Fast And Furious 10"