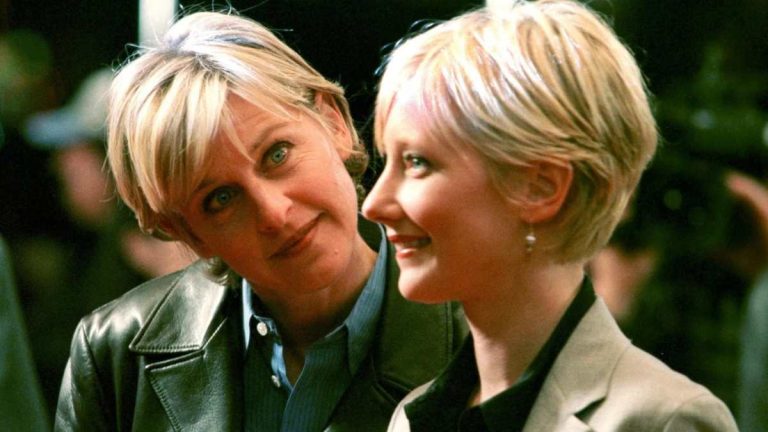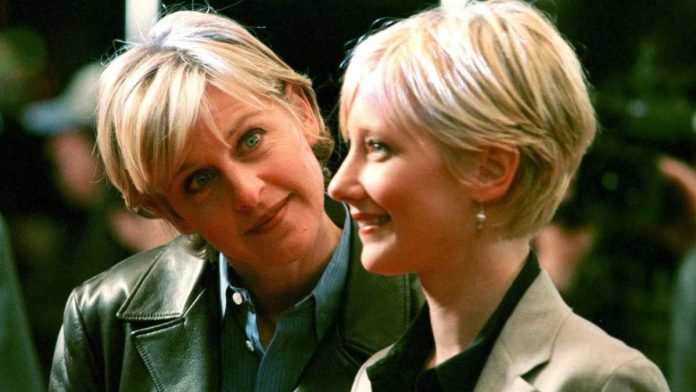 In the entertainment industry, Ellen DeGeneres is without a doubt, a big name. In her career spanning three decades, she has become a famous comedian, actor, producer, writer, and most famously, a talk show host. She gained prominence in the field because of her own sitcom that aired from 1982 to 1998 under the title 'Ellen.' It was so effective that Ellen was awarded a Primetime Emmy for it. The launch of her own talk show, however, was Ellen's big break, aptly dubbed 'The EllenDeGeneres Show' in 2003.
The talk show rapidly gained popularity and established itself as a frontrunner in its industry with 33 Daytime Emmys. Ellen's cinematic credits include titles like 'The Love Letter' and 'Mr. Wrong,' among others. Apart from being a very successful celebrity, Ellen has also made headlines related to her sexuality. When she came out on television back in 1997, there was an uproar and major shock. Consequences of the same were also seen in her relationships. Today, let us find out why Ellen and her partner Anne Heche went their separate ways.
Read More: Ellen DeGeneres' New Show: Everything You Need To Know About The New Docuseries
Why Did Anne and Ellen Break Up?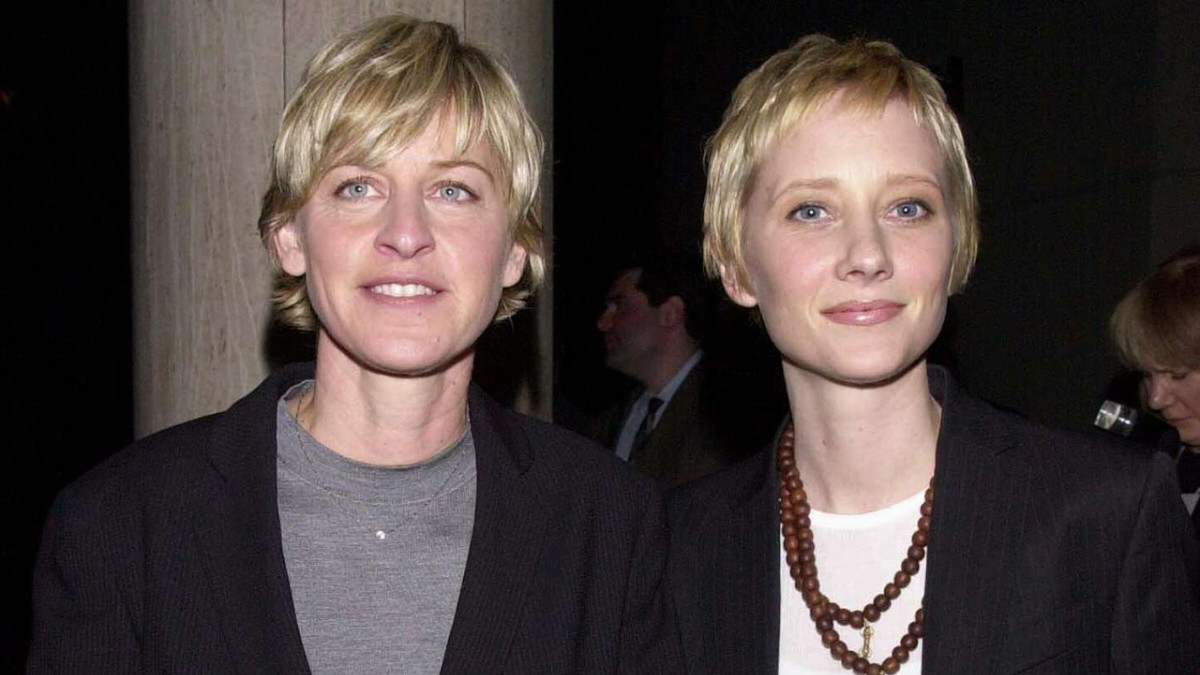 Anne Heche was a great actor in Hollywood. When she was gaining prominence back in the 1990s, she decided to come out with her sexuality. Not only this, but she also made her relationship with Ellen DeGeneres public. This was around the same time when Ellen came out as a lesbian on Oprah Winfrey's talk show. One may argue that theirs was the most publicized celebrity romance of the time. Yet, in a 2020 interview with Page Six, Heche detailed how her relationship with Ellen had destroyed her career.
Heche claimed, "It transformed my life forever. There was a terrible stigma surrounding the connection. It's been a whole decade since my last studio shoot. I lost a $10 million movie deal." In the mid-1990s, when Heche was warned that coming out as gay might damage her career, homophobia was still a prevalent problem in society. According to what Heche said, she was threatened with losing her contract if she brought Ellen to her film's premiere.
"I brought Ellen to the premiere. But I was kicked out before the credits rolled. This was because security was afraid that someone could take photographs of me with a lady. Hence I could not go to my own afterparty," she recalled.
When Anne and Ellen broke up in 2000, they issued a joint statement explaining their decision. In an interview with the Los Angeles Times, Ellen said that Heche had given her no explanations for the breakup. "She left and I haven't seen or heard from her since," Ellen said.
Heche referred to Ellen as a "b***h" in a podcast interview in 2021, emphasizing that Ellen was money-obsessed. According to Heche, the primary reason the couple split up was because of her obsession with wealth. "My goal was to fall in love, and hers was to amass $60 billion. Have a wonderful time. We'll always be on separate paths." Heche passed away following a vehicle crash in Los Angeles in 2022.
Read More: Why Did The Former Protegee Of Ellen DeGeneres Call Her "Manipulative" And "Self-Centered"?
Who Is Ellen DeGeneres' Wife Now?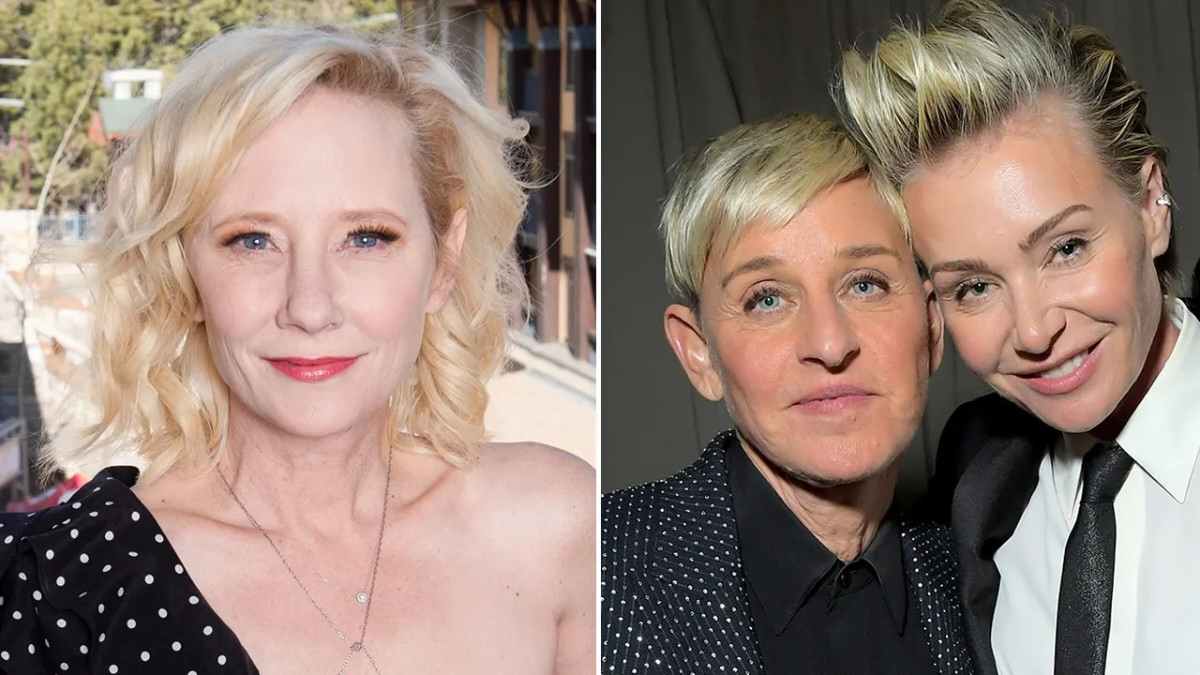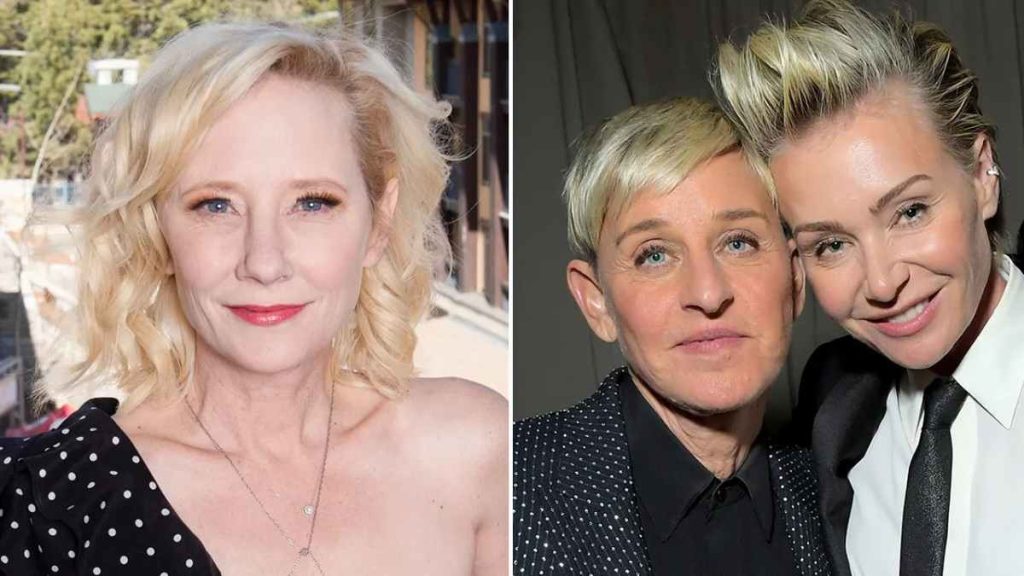 After breaking up with Anne Heche, Ellen went ahead with her dating life with a few more people. However, nobody really made an impact on her life and the relationships ended. But the search finally ended in 2004, when she met her present wife Portia De Rossi. Ellen and Portia met before in 2001, but it was for a short period of time. However, in 2004 when the two reunited they went ahead.
After the talking phase in December 2004, the couple also moved in together. Portia was regularly seen in Ellen's pictures and vice versa. In May 2008, Ellen announced on her show that she is soon going to get married. The same happened and in August 2008, the duo tied the knot in their Beverly Hills Mansion. This was right after same-sex marriages overturn in California.
Ellen and Portia have been together for 14 years now and live happily with their dogs and cats. Rossi also filed a petition to officially change her last name to DeGeneres. Therefore, she is now Portia Lee James DeGeneres.
Read More: Why Did Emily Ratajkowski Slam Ellen DeGeneres For A Taylor Swift Interview?