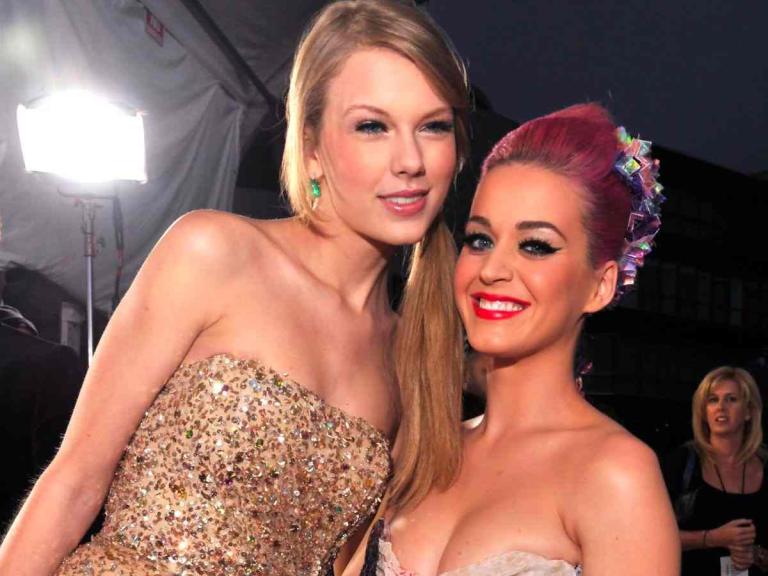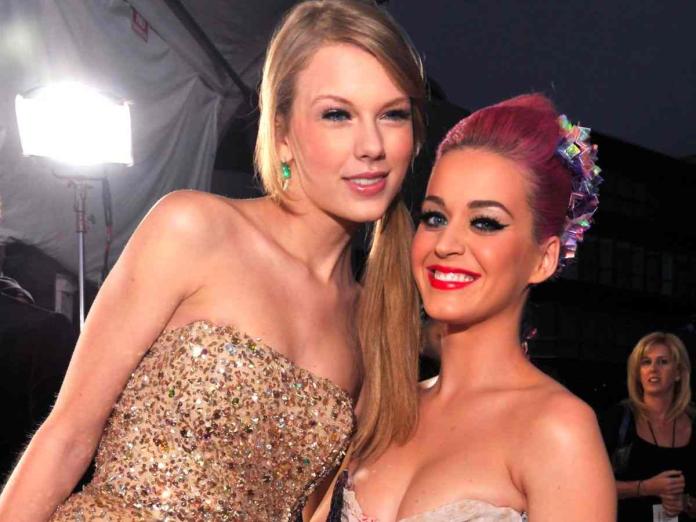 Taylor Swift and Katy Perry's feud was one of pop culture's biggest moments. Mostly because it brought us some good music, and also because the audience loves to pit women against each other. The feud that started over backup dancers later took a long course as both artists released shady songs for each other while also speaking about it publicly.
What originated the feud? What happened during it and how did it end? Here are all the answers.
Related: What Was The Feud Between Taylor Swift And Demi Lovato?
The Bad Blood Between Katy Perry And Taylor Swift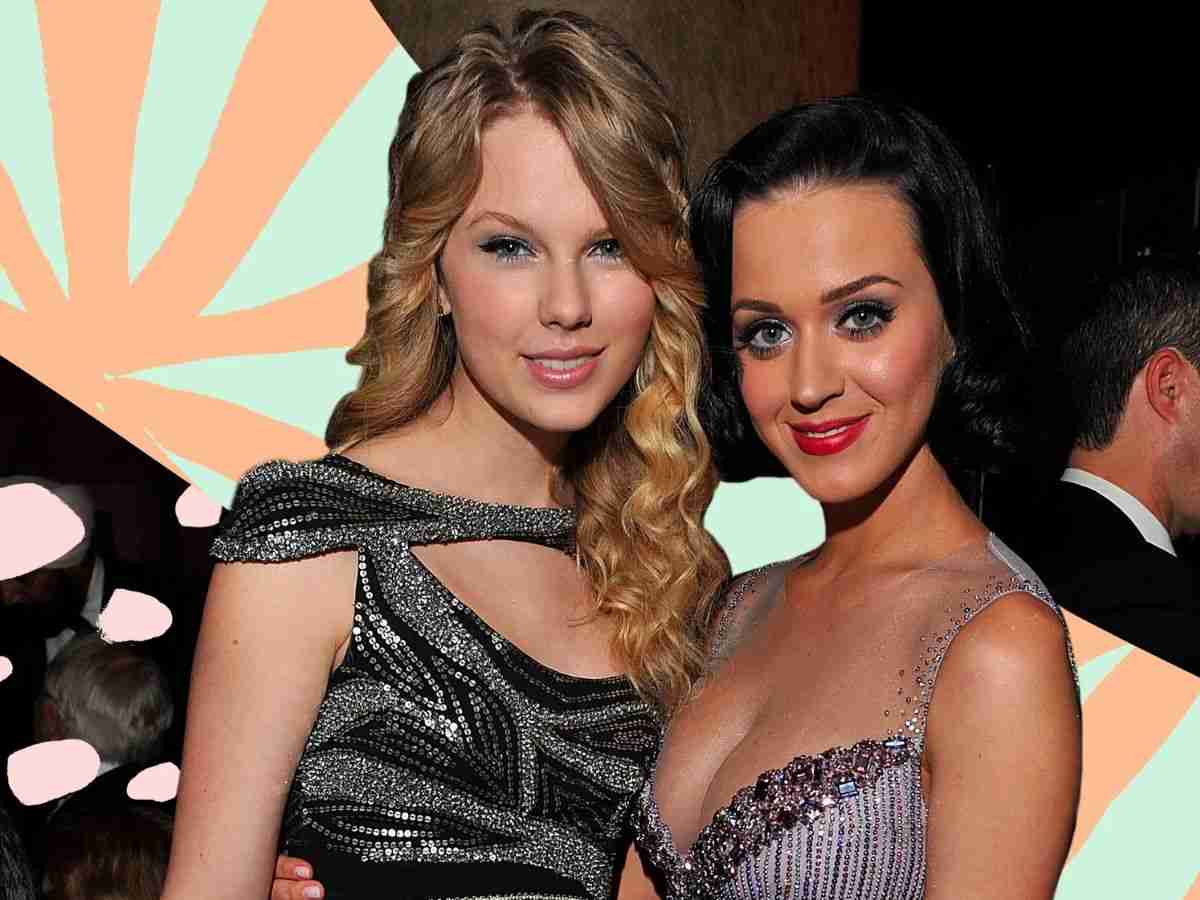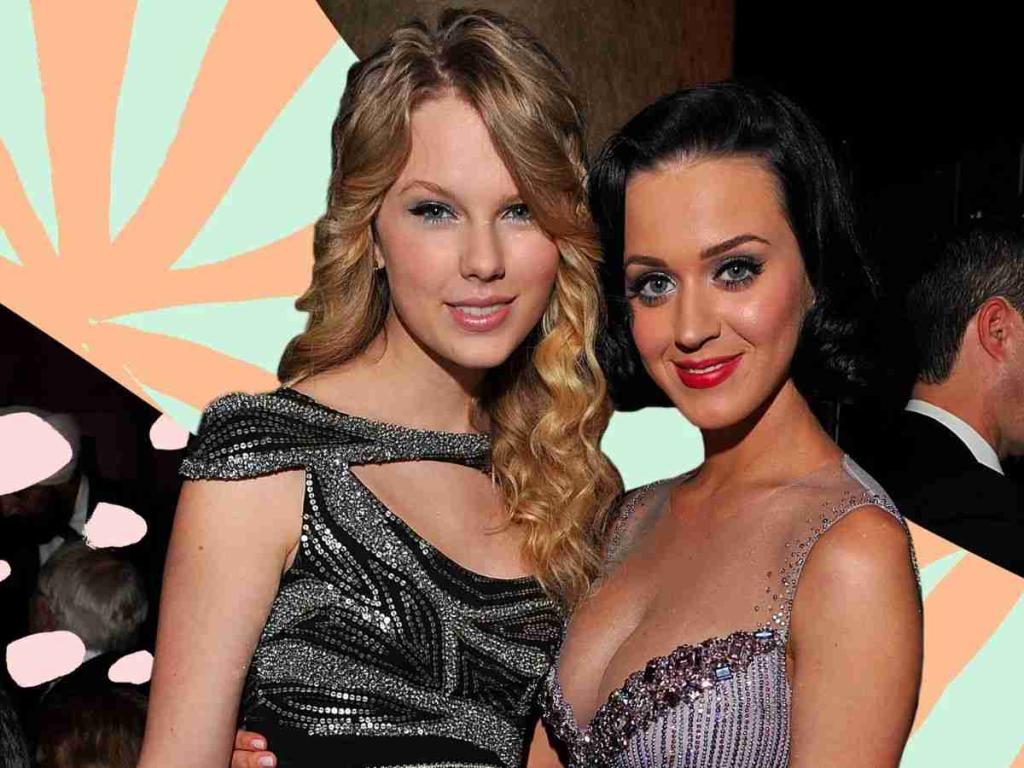 The feud started with three of Katy Perry's backup dancers working with Taylor Swift on her 'Red' tour. Before the tour ended, Katy reluctantly hired the dancers back for her 'Prismatic' tour. Talking about it, Swift said, "It had to do with business. She basically tried to sabotage an entire arena tour. She tried to hire a bunch of people out of under me."
Katy then posted a shady tweet that many thought was dedicated to Swift.
Watch out for the Regina George in sheep's clothing…

— KATY PERRY (@katyperry) September 9, 2014
Soon after, Nicki Minaj got involved. When 'Anaconda' didn't even get nominated at the 2015 VMAs, Nicki made a public statement attacking Taylor's music video 'Bad Blood' for which she received a VMA nomination. Taylor then responded by saying, "I've done nothing but love and support you. It's unlike you to pit women against each other. Maybe one of the men took your slot." Katy then responded in her own way.
Finding it ironic to parade the pit women against other women argument about as one unmeasurably capitalizes on the take down of a woman…

— KATY PERRY (@katyperry) July 22, 2015
When Taylor was asked who 'Bad Blood' was about, she said, "I never said anything that would point a finger in the specific direction of one specific person, and I can sleep at night knowing that. I knew the song would be assigned to a person, and the easiest mark was someone who I didn't want to be labelled with this song. It was not a song about heartbreak. It was about the loss of friendship."
Afterward, in a carpool karaoke with James Corden, Katy said, "Honestly, [Swift] started it, and it's time for her to finish it. It's about backing dancers. There [are] three backing dancers that went on tour with her tour, and they asked me before they went on tour if they could go. I was like, 'Yeah, of course. I'm not on a record cycle. Get the work. She's great. But I will be on a record cycle, probably, in about a year, so be sure to put a 30-day contingency in your contract so you can get out if you wanna join me when I say I'm going back on.'"
She then continued, "So that year came up, and I texted all of them because I'm very close with them. I said, 'Look, just FYI: I'm about to start. I want to put the word out there.' They said, 'Okay. We're gonna go talk to management about it.' They did, and they got fired. I tried to talk to [Swift] about it, and she wouldn't speak to me. I do the right thing anytime that it feels like a fumble. It was a full shutdown, and then she writes a song about me. And I'm like 'Okay, cool, cool. That's how you wanna do it? Karma.'"
A few months later though, Perry lays down a truce and said, "I forgive her, and I'm sorry for anything I ever did, and I hope the same from her."
In Case You Missed It: Britney Spears Claims She Has Never Met Taylor Swift. The Truth Is Different
How Did The Feud Come To An End?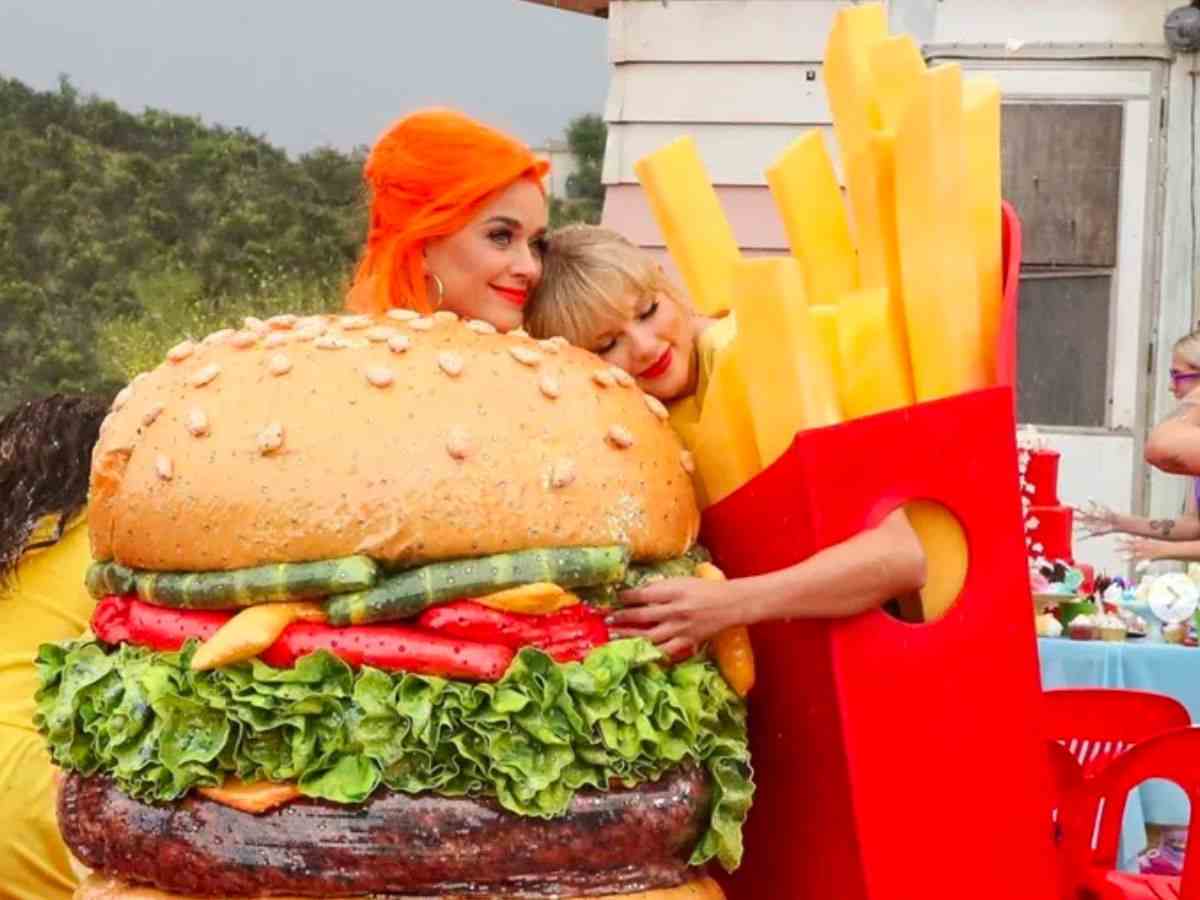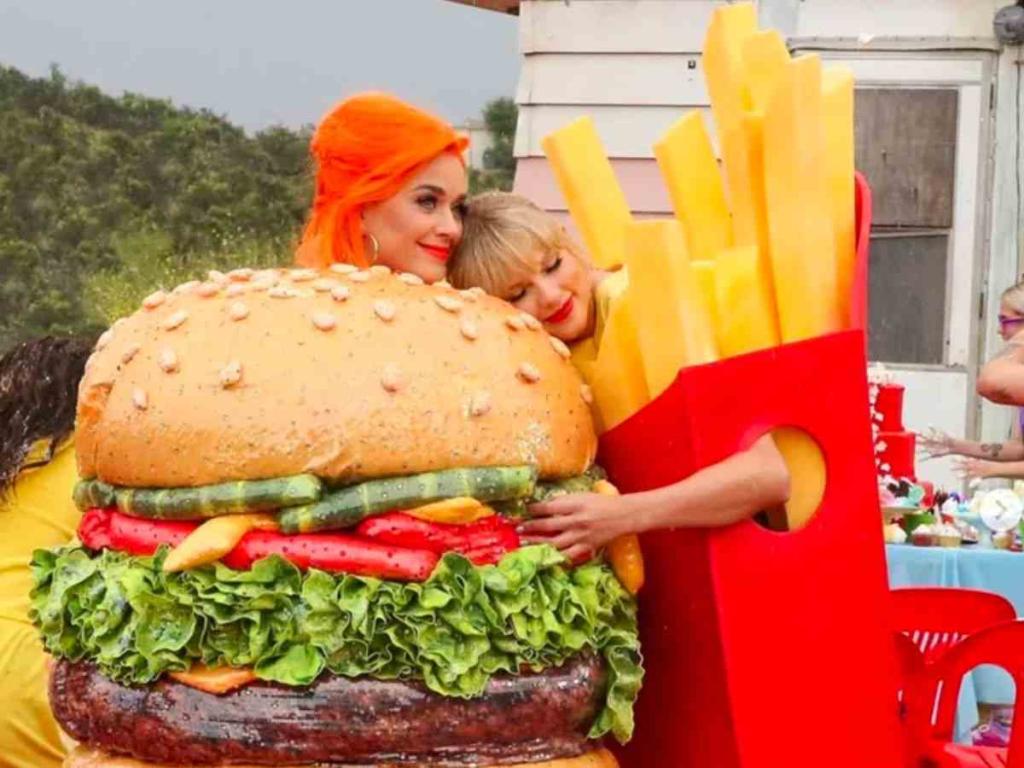 Katy Perry sent Taylor Swift an olive branch when she posted on her stories and said, "So I just got to my dressing room and found this actual olive branch. This means so much to me."
In the caption, she mentioned, "Thank you Katy" along with a pink heart.
Taylor then sent Katy some homemade cookies which Katy posted with the caption, "Feels good @taylorswift."
Soon after, Katy was featured in Taylor Swift's 'You Need To Calm Down' music video where she dressed as a burger while Swift dressed up as fries. Talking about the idea when Taylor shared it with her, Katy responded with "I would love for us to be a symbol of redemption and forgiveness."
Then in 2020, Swift sent a blanket to Katy and Orlando Bloom's child with a handwritten note which Katy posted on her Instagram and wrote: "Miss adores her hand embroidered blankie from miss @taylorswift hope it's one she drags around for years till it becomes an unrecognizable shred that she keeps in her pocket as a teenager."
You Might Like To Read: 'Hoarder By Nature': Katy Perry Has Collected Creepy Souvenirs From Celebrities