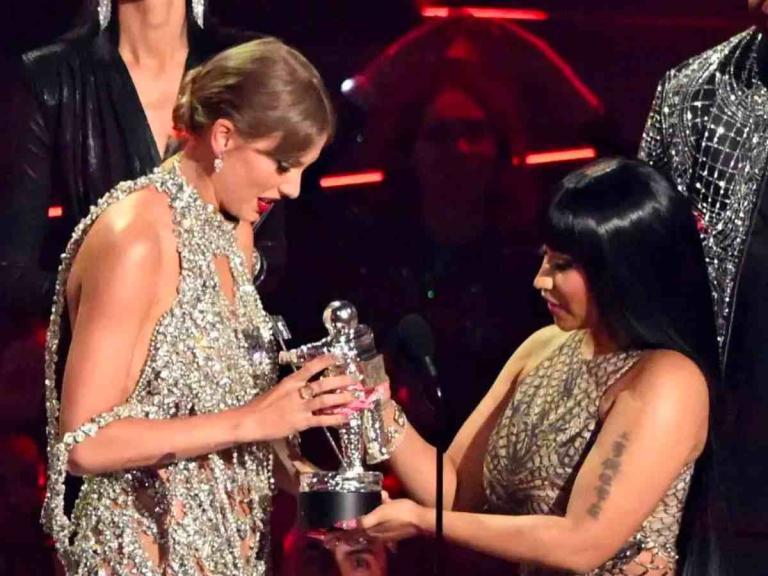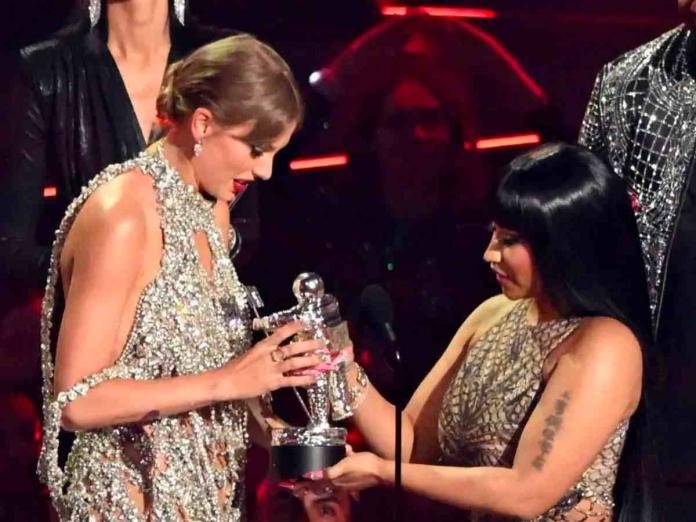 Nicki Minaj might be crediting Taylor Swift for her success, but she also discredited Taylor's music video just because it featured slim-bodied women. Nicki, as you may know, is an advocate for body positivity and representation. In 2015, she had a short-lived feud with Taylor over her choice of people in her music video for 'Bad Blood'.
Though they are better friends now, that feud surely left a dent in their friendship. Here's all that went down.
Related: Is Nicki Minaj Going To Feature In Taylor Swift's 1989 (Taylor's Version)
Why Nicki Minaj Shaded Taylor Swift's Music Video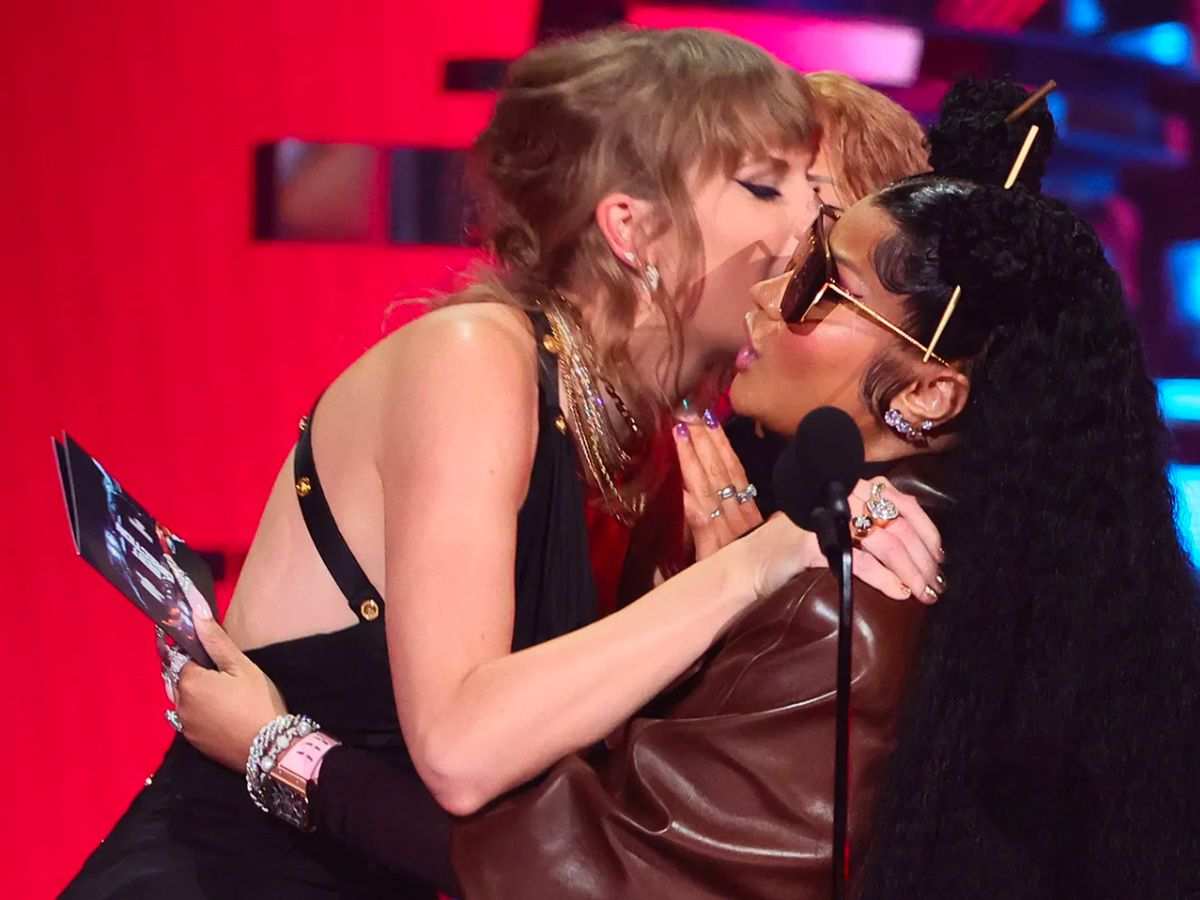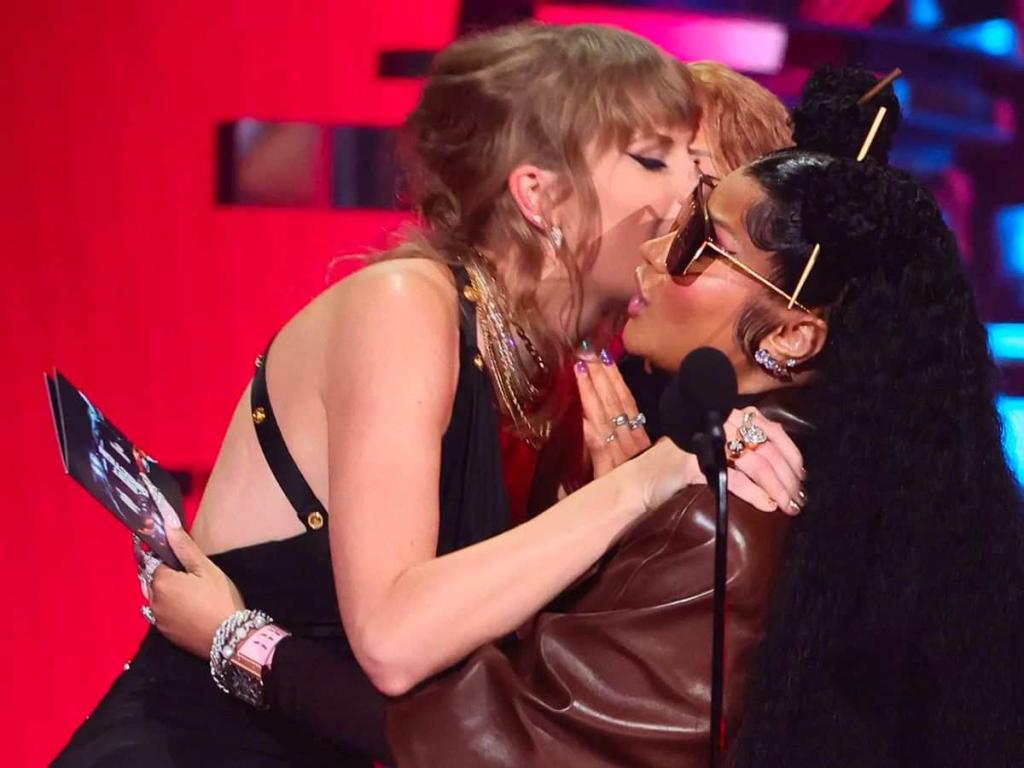 In 2015, Taylor Swift was the only woman nominated for a VMA for Best Music Video, along with the likes of Ed Sheeran, Bruno Mars etc. Though fans were elated for her to be the only female artist in the category, Nicki Minaj, it seemed, didn't feel all that happy.
Nicki took to Instagram to rant about how she didn't get a nomination despite making one of the most popular songs of the year.
If I was a different "kind" of artist, Anaconda would be nominated for best choreo and vid of the year as well. 😊😊😊

— Nicki Minaj (@NICKIMINAJ) July 21, 2015
When the "other" girls drop a video that breaks records and impacts culture they get that nomination. 😊😊😊😊😊😊😊😊😊😊😊😊😊😊😊😊😊😊😊😊😊😊😊😊😊😊😊😊😊😊😊😊😊😊😊😊😊😊

— Nicki Minaj (@NICKIMINAJ) July 21, 2015
And then she said something shady about Taylor.
If your video celebrates women with very slim bodies, you will be nominated for vid of the year 😊😊😊😊😊😊😊😊😊😊😊😊😊

— Nicki Minaj (@NICKIMINAJ) July 21, 2015
Though she didn't mention anyone, it seemed really obvious that she is shading Taylor, whose music video 'Bad Blood' was filled with all her model friends. When Nicki got called out, she changed narratives and said this wasn't about Taylor.
Huh? U must not be reading my tweets. Didn't say a word about u. I love u just as much. But u should speak on this. @taylorswift13

— Nicki Minaj (@NICKIMINAJ) July 21, 2015
She then also said something that reminded everyone of what Kanye did to Taylor in the 2009 VMAs.
Oh but trust me. I'll be on that stage to collect my awards for vid of the year. Feeling Myself & Anaconda. 😊😊😊😊😊😊😊😊😊😊😊😊😊😊😊😊😊😊😊😊😊😊😊😊😊😊😊😊😊😊😊😊

— Nicki Minaj (@NICKIMINAJ) July 21, 2015
In Case You Missed It: Nicki Minaj's Husband Placed On House Arrest For Going After Cardi B's Husband Offset
How Did Taylor Respond To Nicki's Criticism Of Her?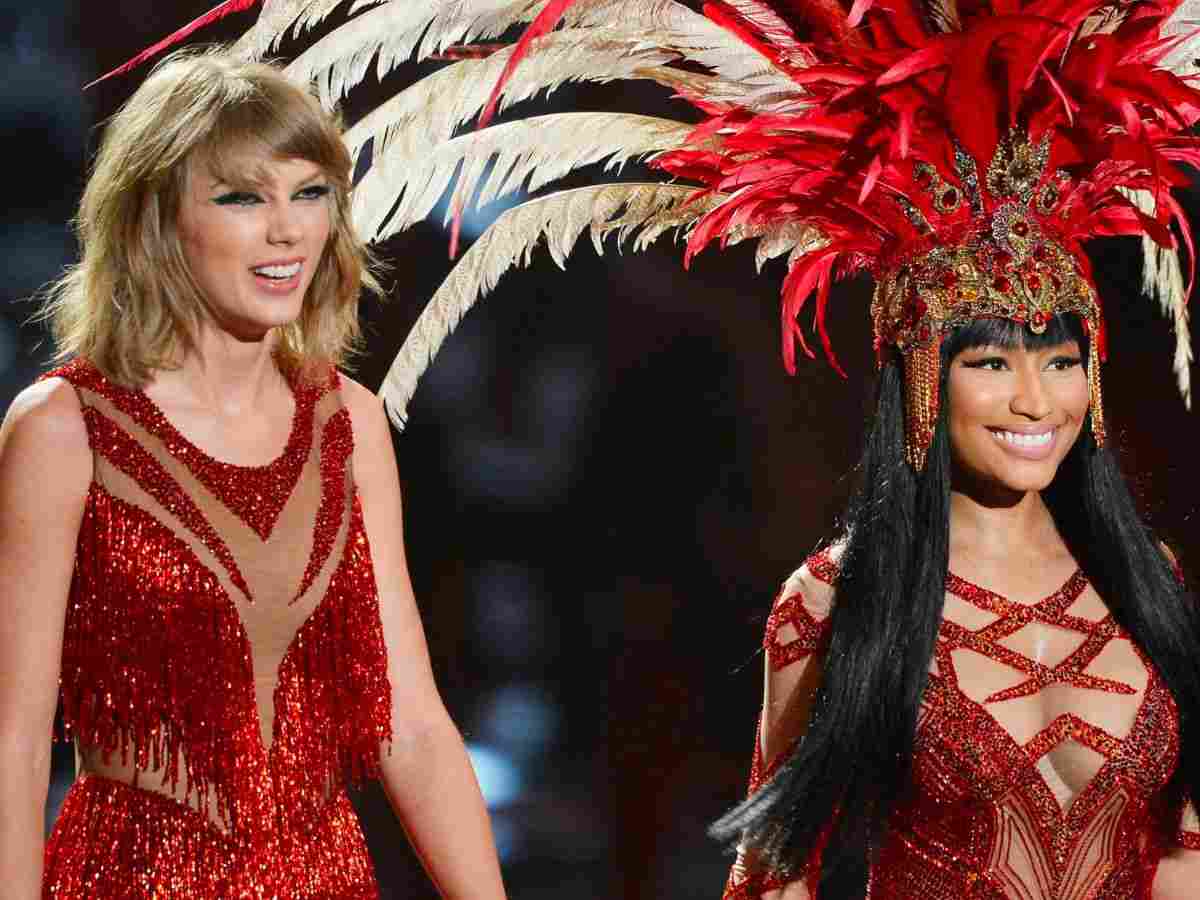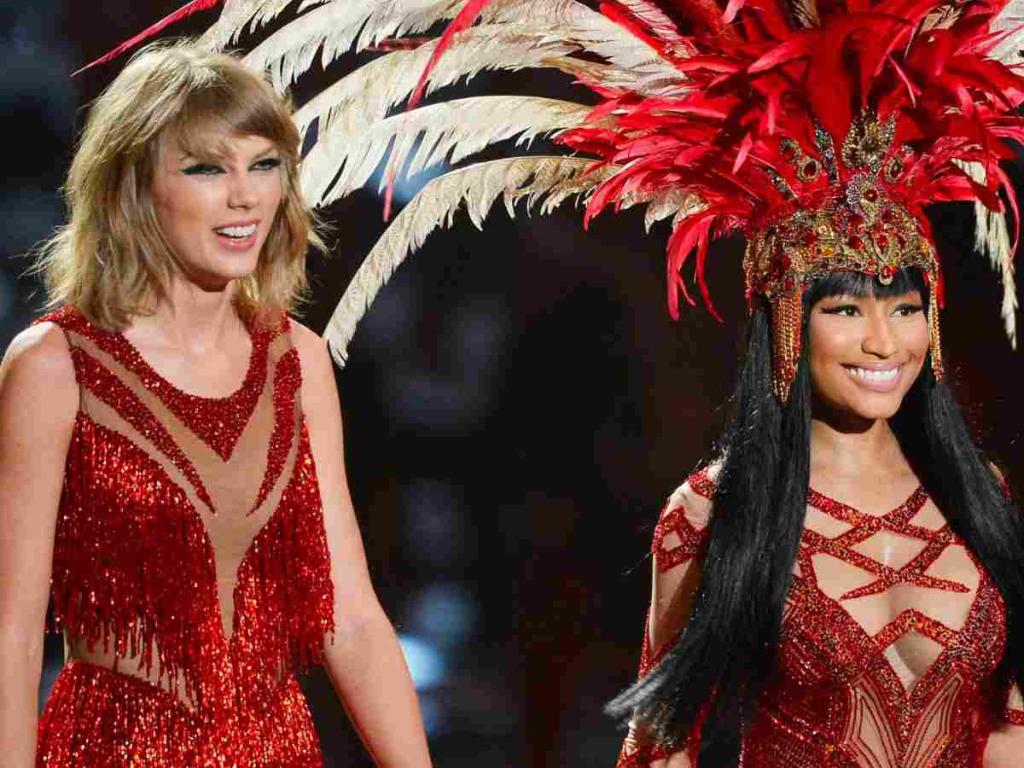 Taylor Swift started off by saying that she didn't expect this from Nicki Minaj and said, "I've done nothing but love & support you. It's unlike you to pit women against each other. Maybe one of the men took your slot."
Later on, she also added, "@NICKIMINAJ If I win, please come up with me!! You're invited to any stage I'm ever on."
But Nicki's dragging didn't end here. She continued to post more and more tweets against the double standards in the industry regarding her and Swift.
I'm so glad u guys get to see how this stuff works. Taylor took her music off spotify and was applauded. We launched Tidal & were dragged.

— Nicki Minaj (@NICKIMINAJ) July 21, 2015
The Guardian. Just one of the many eye opening portions of this truth telling article. pic.twitter.com/benDpg6CGc

— Nicki Minaj (@NICKIMINAJ) July 22, 2015
At last, Taylor came forward and apologized and said: "I thought I was being called out. I missed the point, I misunderstood, then misspoke. I'm sorry, Nicki. @NICKIMINAJ".
You Might Like To Read: "Taylor Swift Just Called Me A Slut": Fans React To The Singer's Vault Tracks for '1989' (Taylor's Version)