Who does not know about Kim Kardashian? After all, she is going through because of her former beau, everyone is supporting her. Kim, 41-year-old and mother of four begged on Monday rapper Kanye West to stop threatening her current partner Pete Davidson.
How do we know? Because Ye posted the screenshots of their despite Kim's request to maintain privacy. Kim filed for the divorce from Ye earlier last year in Februray after six years of marriage. Since then West is trying to get her back in his life but taking steps inappropriate to do so. On Tuesday, he took the accountability of harassing Kim. He even sent her roses to her LA home. Previously, Kanye threatened Pete through his upcoming album and posted a series of now-deleted posts to defame him.
Recently Kim Kardashian Spotted With Daughter And Look Tense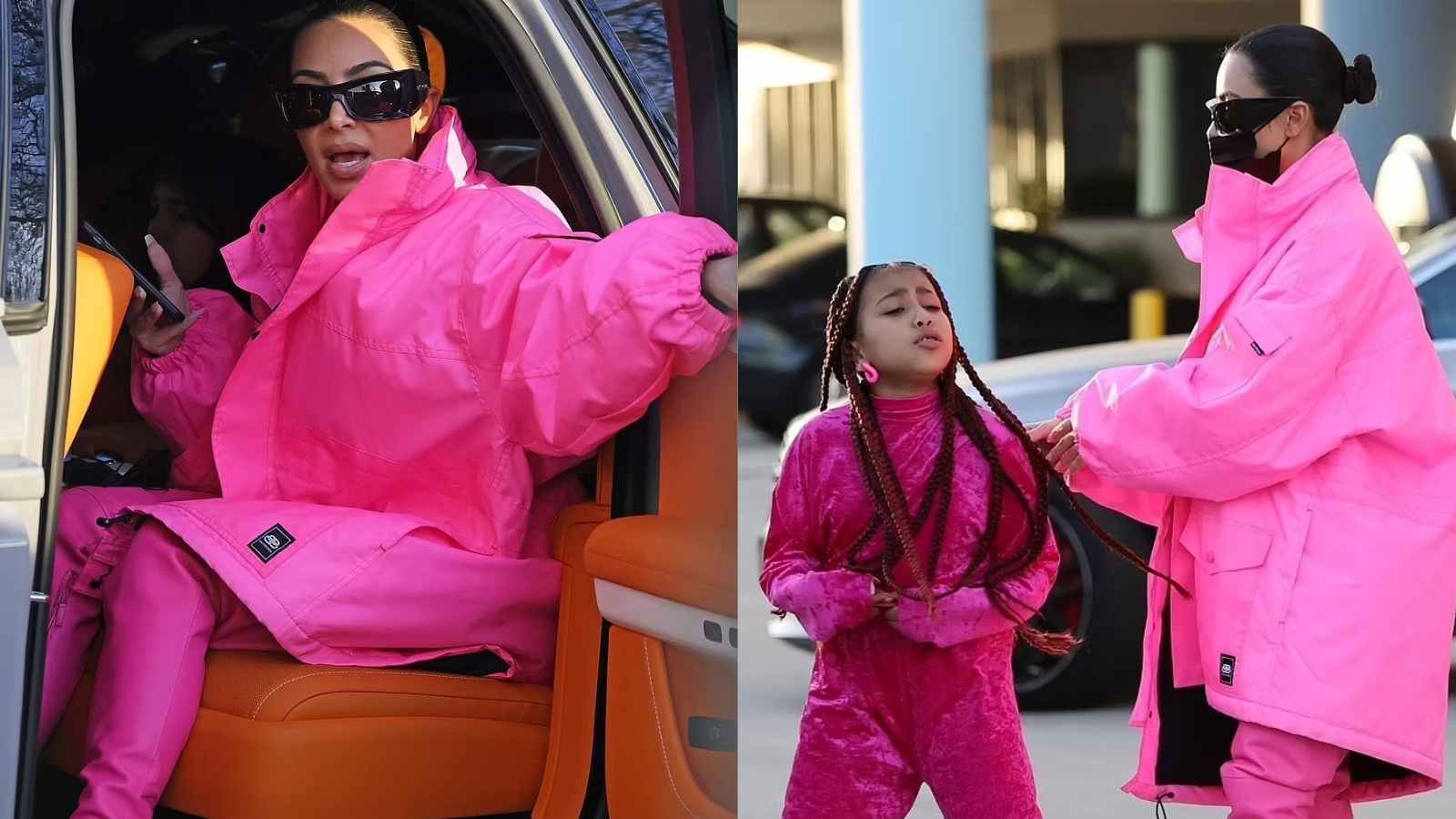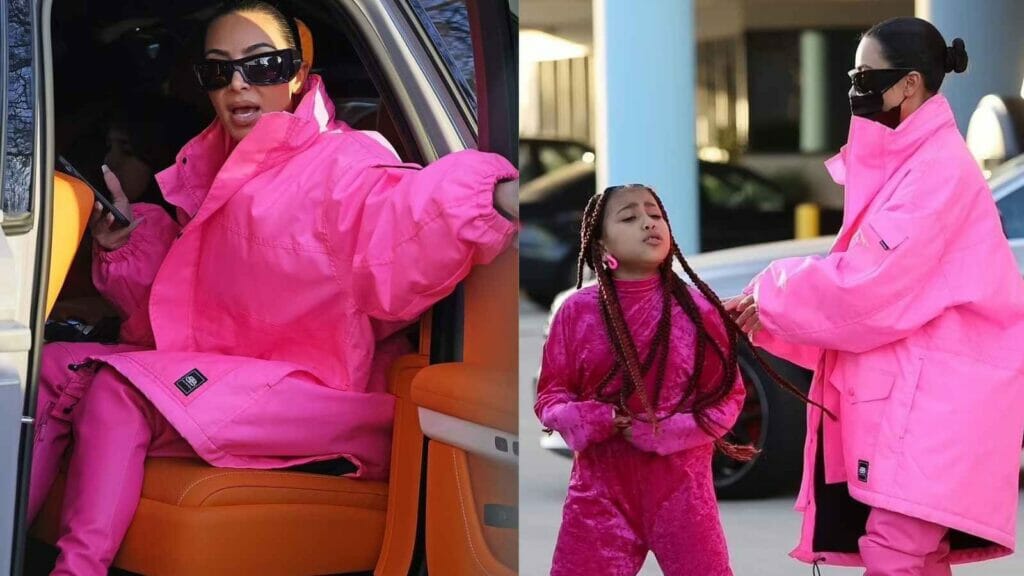 The billionaire, Kim Kardashian, looked tense as she was caught with her daughter, North, 8-year-old and niece Penelope of 9. She tried her best to be strong and give brave to the paparazzi. Kim wore a head-to-toe pink Balenciaga and her daughter did a twinning with her. Kim is facing all the social media attacks and unwanted roses by his former husband and rapper Kanye West.
She returned from New York with her current partner Pete Davidson where the couple celebrated Valentine's day and spent a romantic weekend together. But at the same time, she was under strain because of all the inappropriate actions and threats by Ye to start a war with Pete Davidson and put him in danger.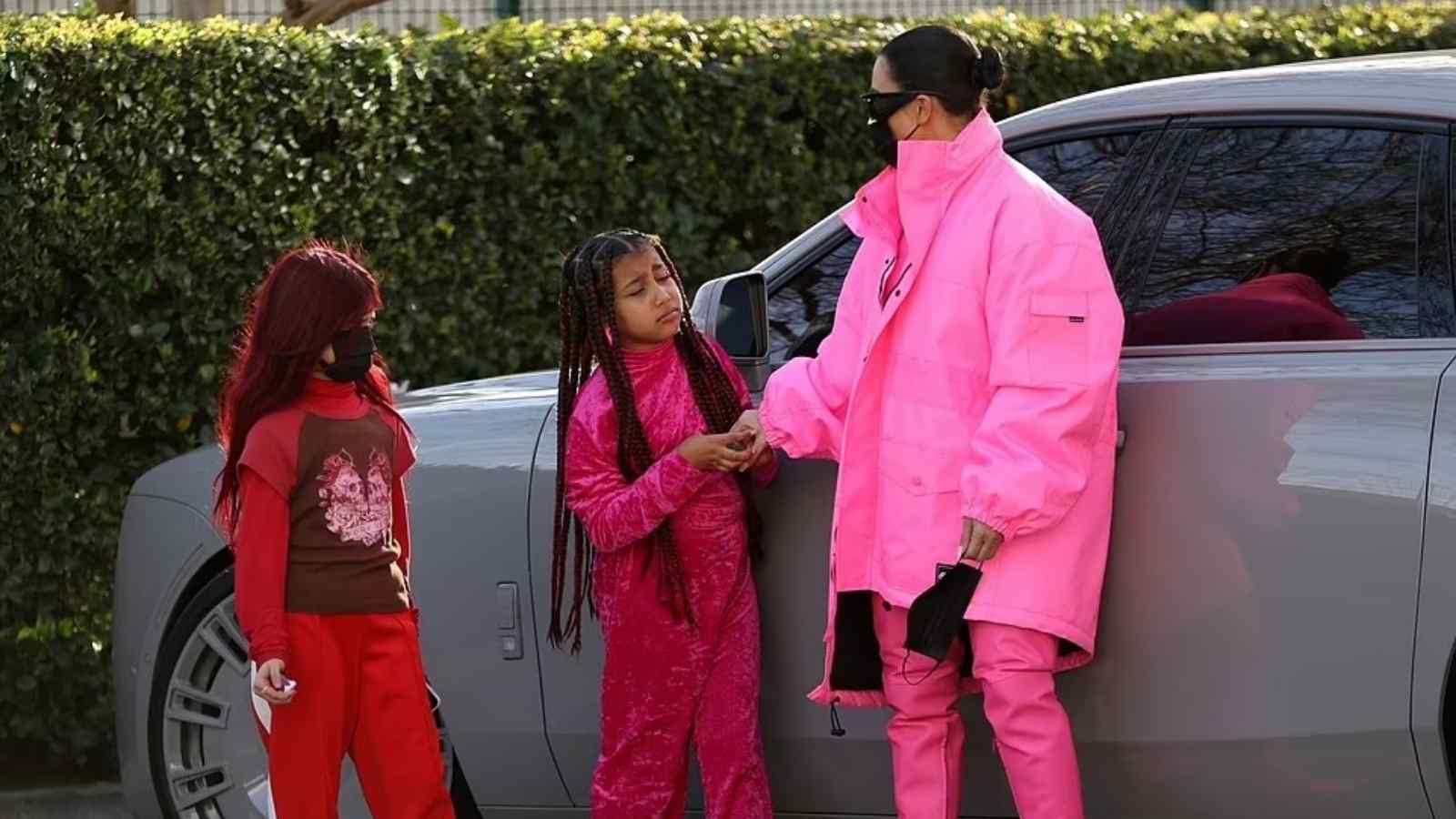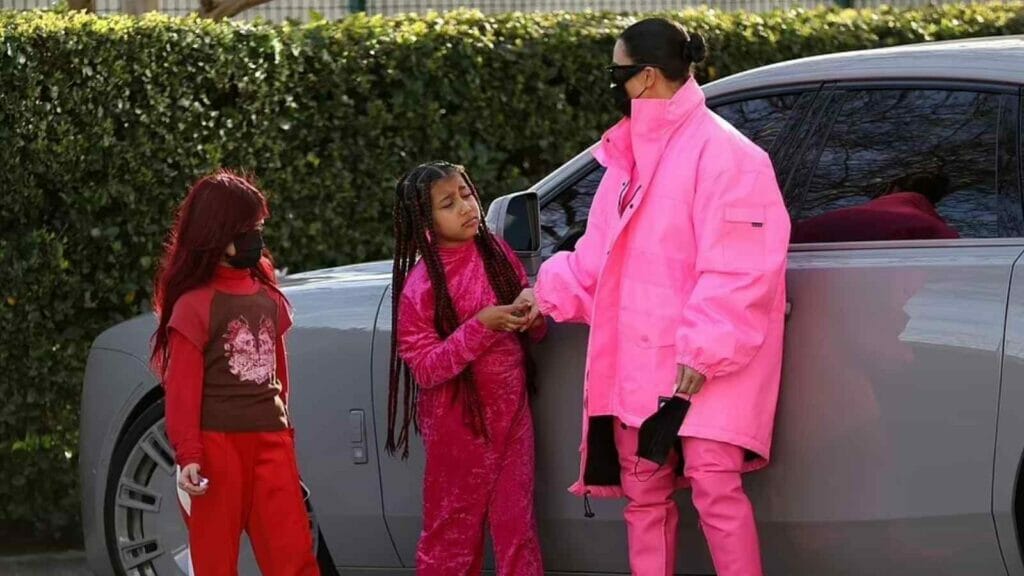 Also Read: The Kardashians Dropping On Hulu This April
Kim Kardashian Gets Support
Kanye, Kim And Pete Davidson Feud Explained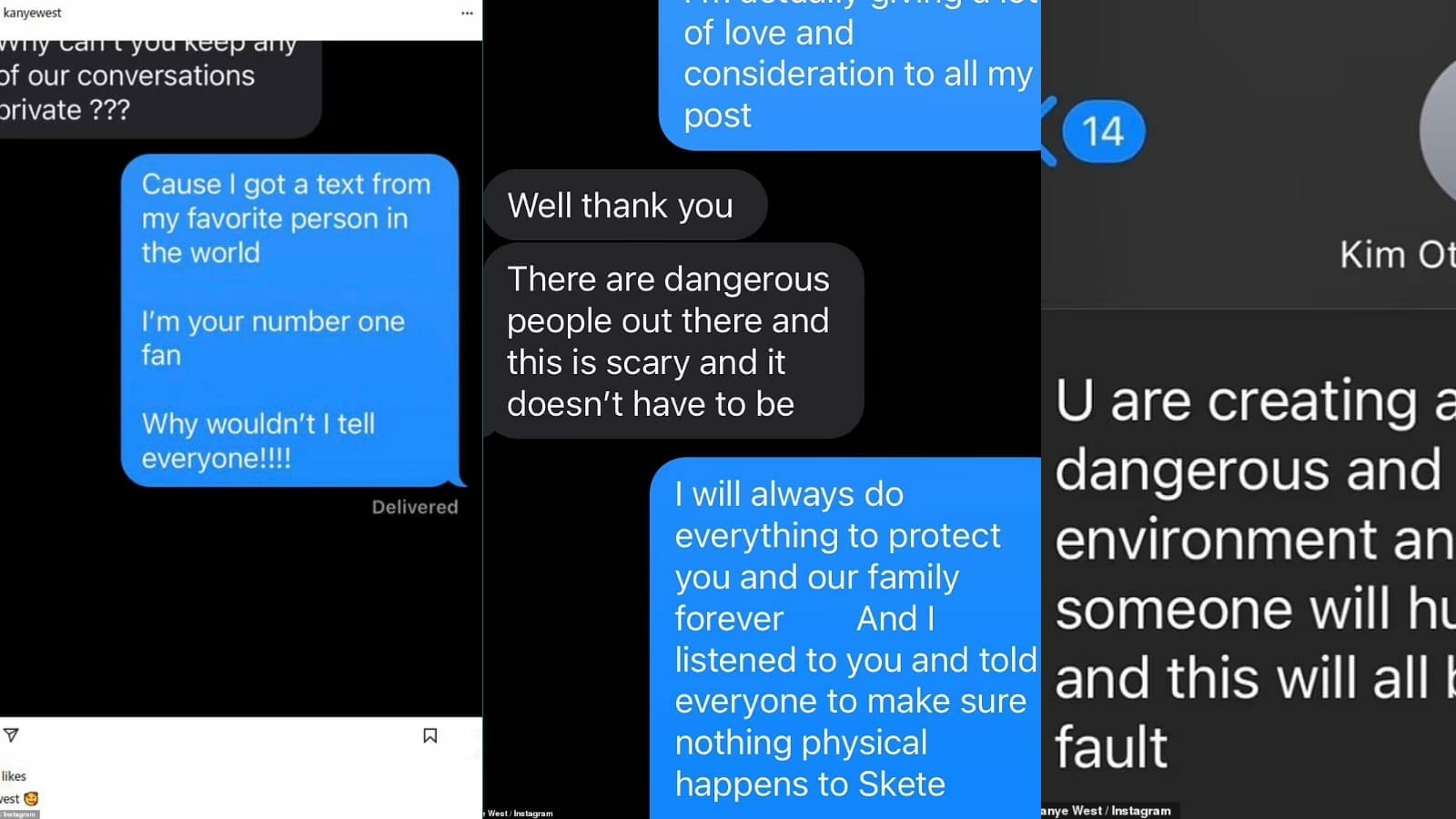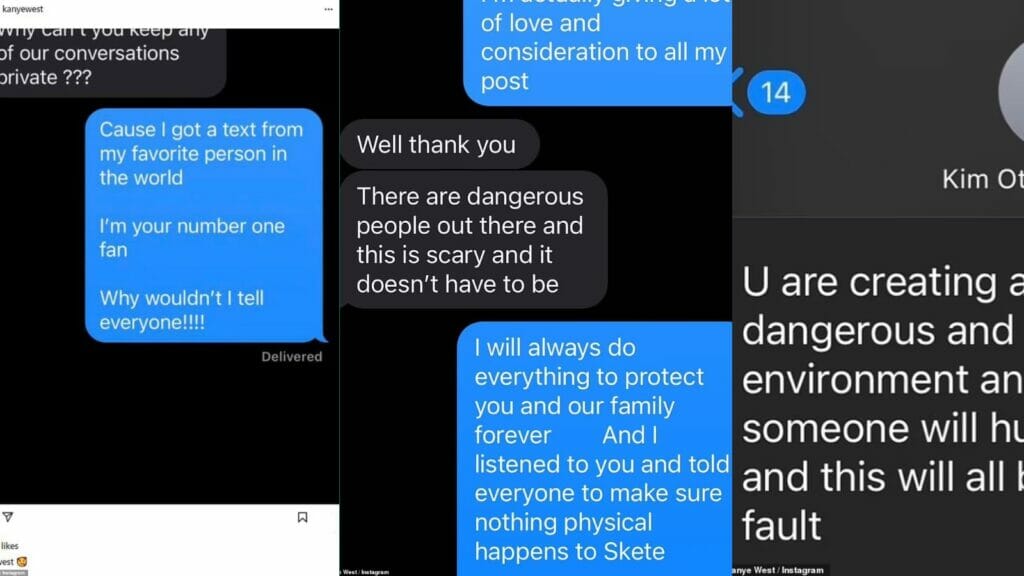 Ye posted a series of screenshots that Kim sent him in which she makes it clear that it's he who will be responsible for any harm to Pete.
In the text, Kim said that Kanye was, "Creating a dangerous and scary environment and someone will hurt Pete. And this will be all your fault. There are dangerous people out there and this is scary. And it does not have to be."
Recently, West has called Pete Davidson a d***head and shared much stuff to bring him down.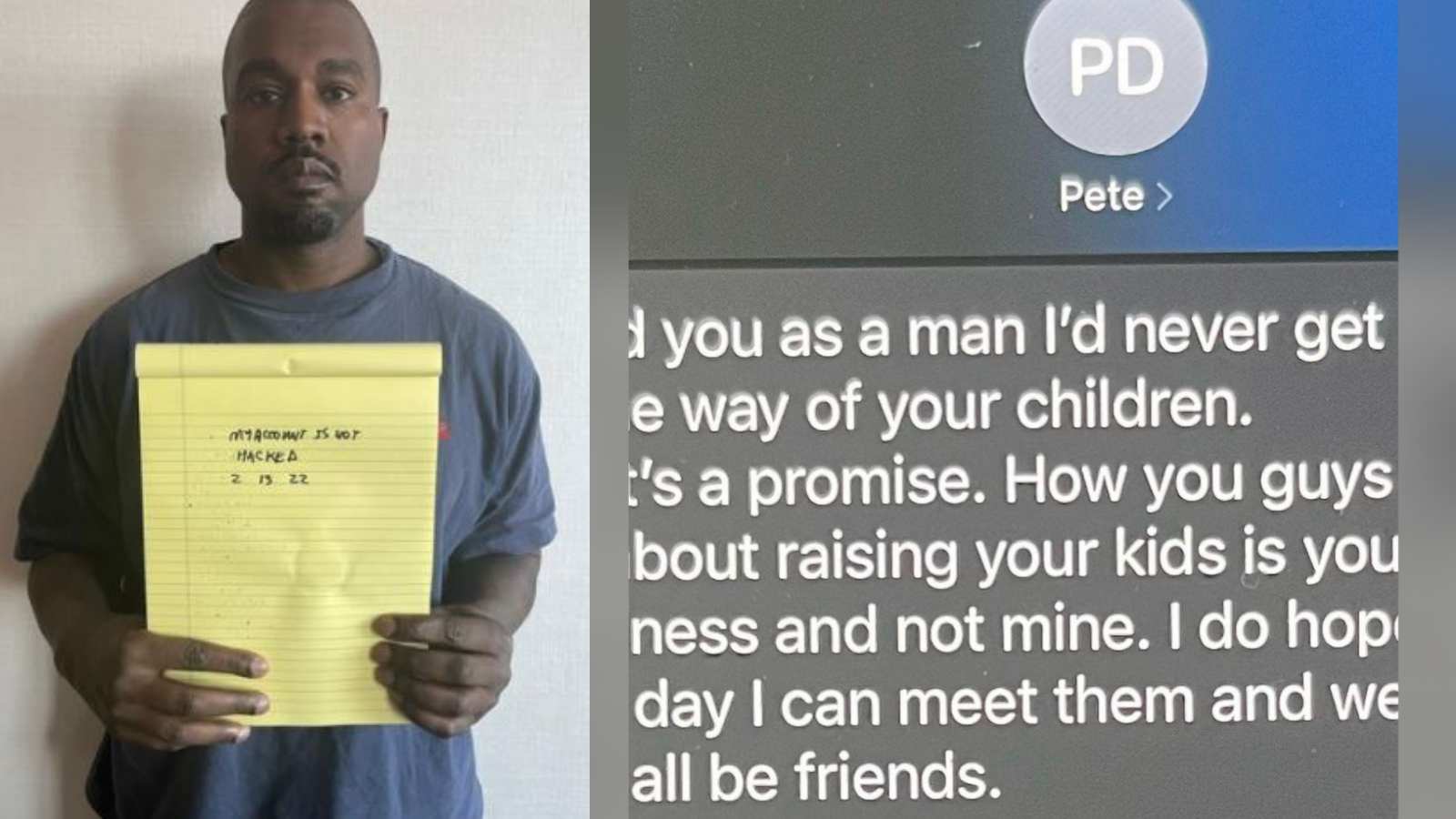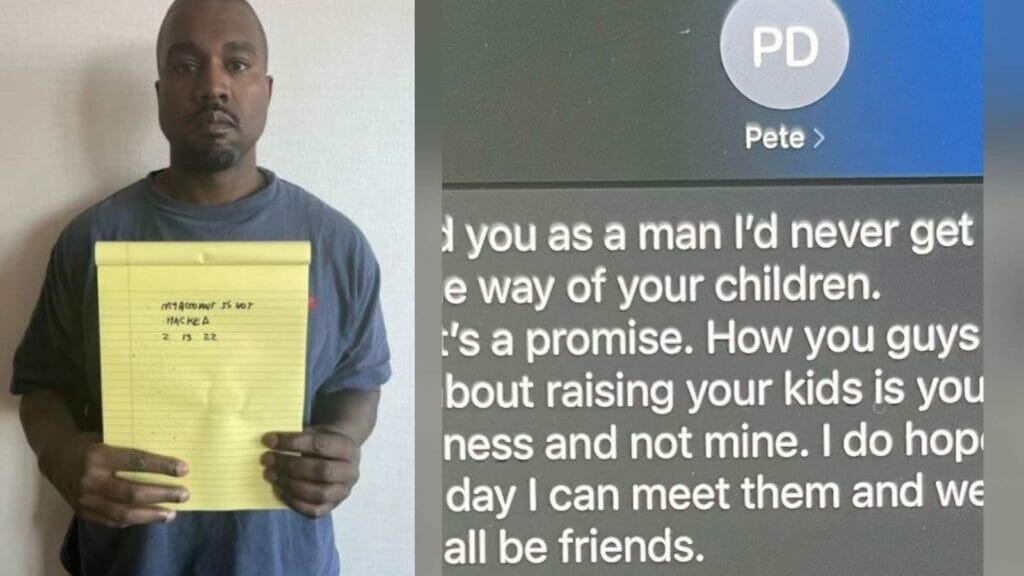 The rapper even texted to Pete Davidson. "you as a man I'd never get in the way of your children. That is a promise, How you guys go about raising your kids is your business and not mine. I do hope the day I can meet them and we can all be friends."
West also shared a picture of Davidson with Machine Gun Kelly in underpants with the caption: 'No you will never meet my children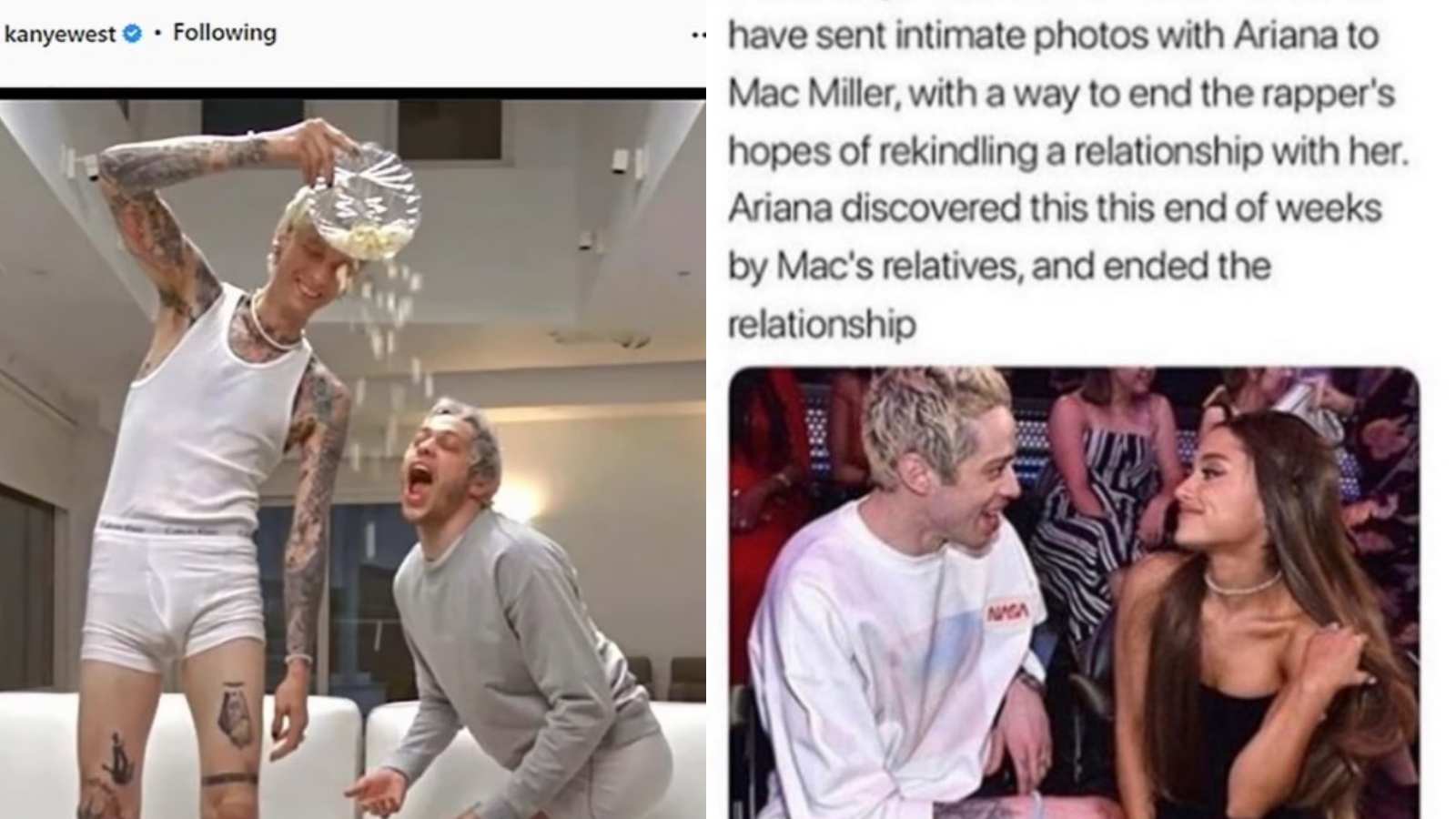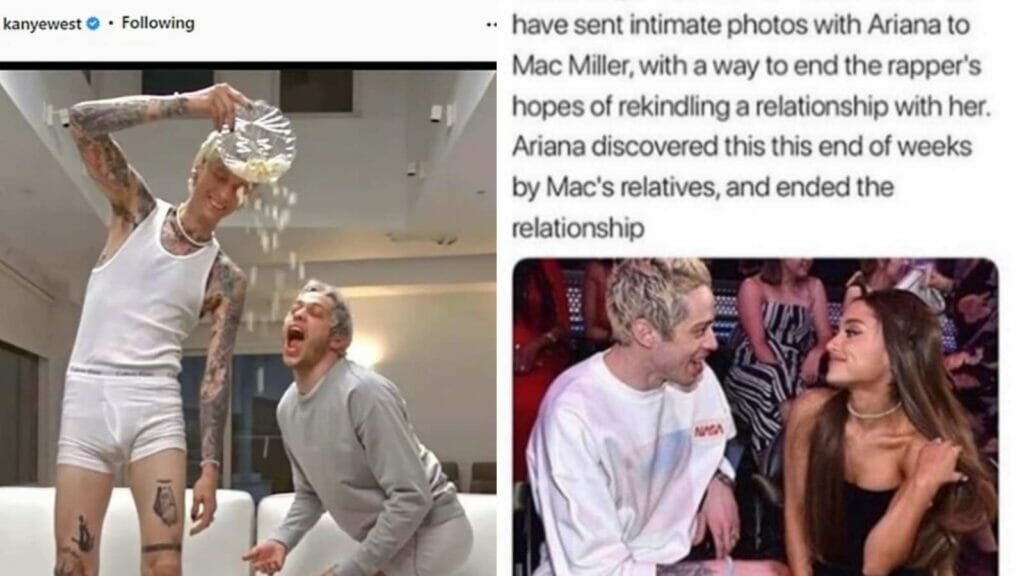 He even shared a post about Ariana Grande and Pete Davidson's end of the four-month engagement and said no comments on it. He even bought the Hilary Clinton Tattoo and called him D***head.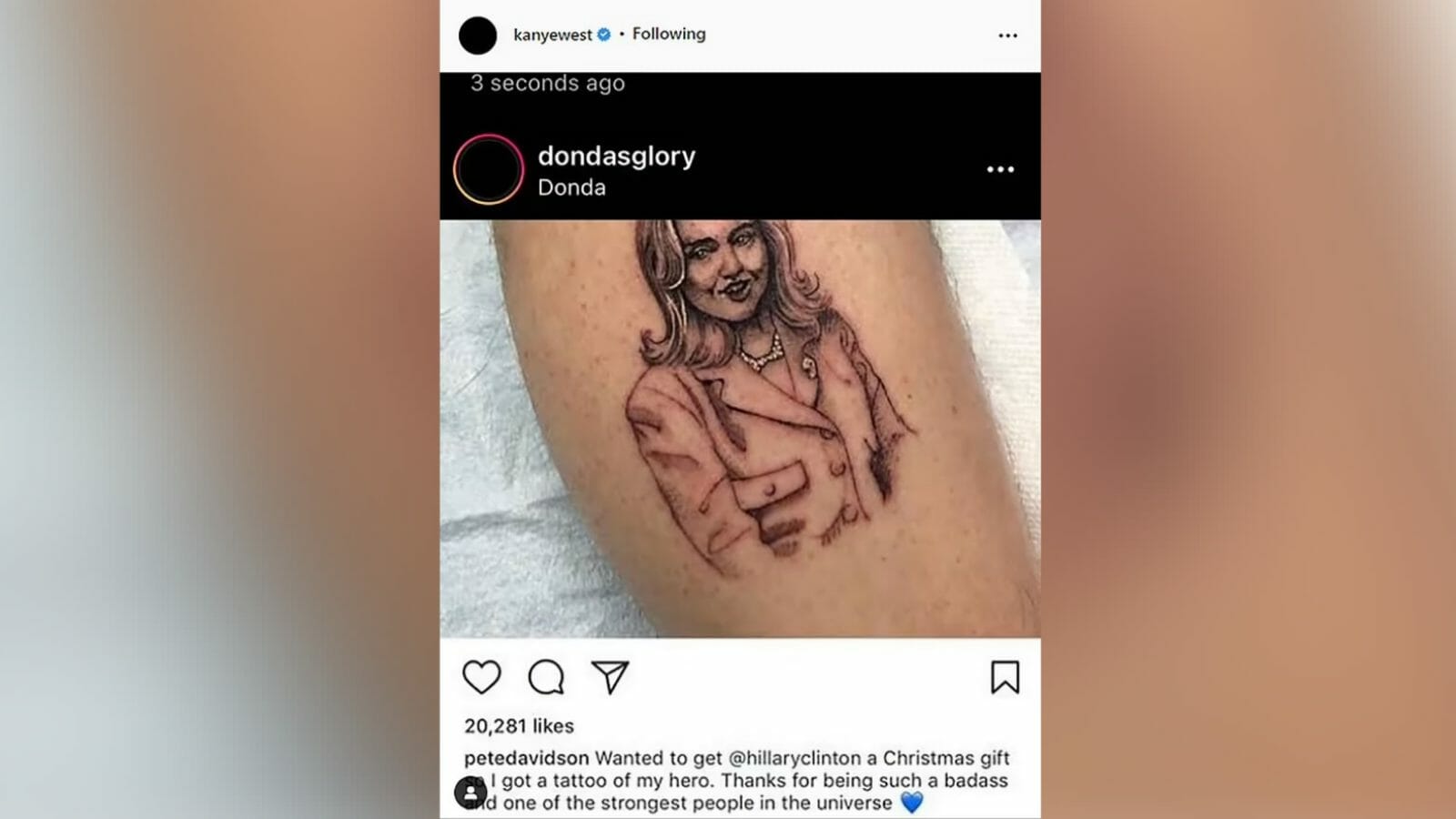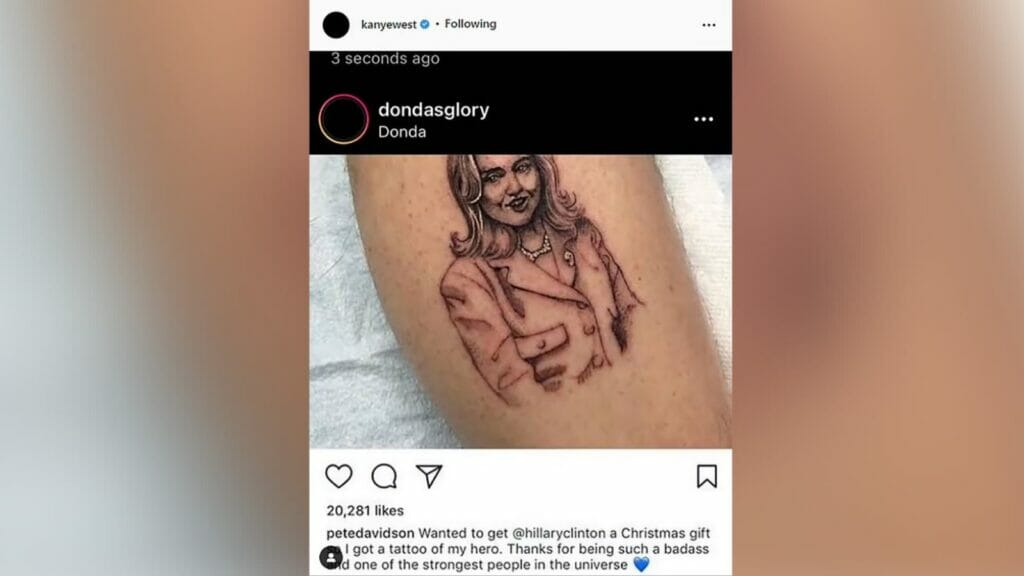 Kanye West even threatened to "Beat Pete Davidson's a**" in a recent song from Donda 2, his upcoming album. Earlier, the west made fake rumors about Pete Davidson having AIDS, to which Pete's team said this is not good to make rumors of serious disease.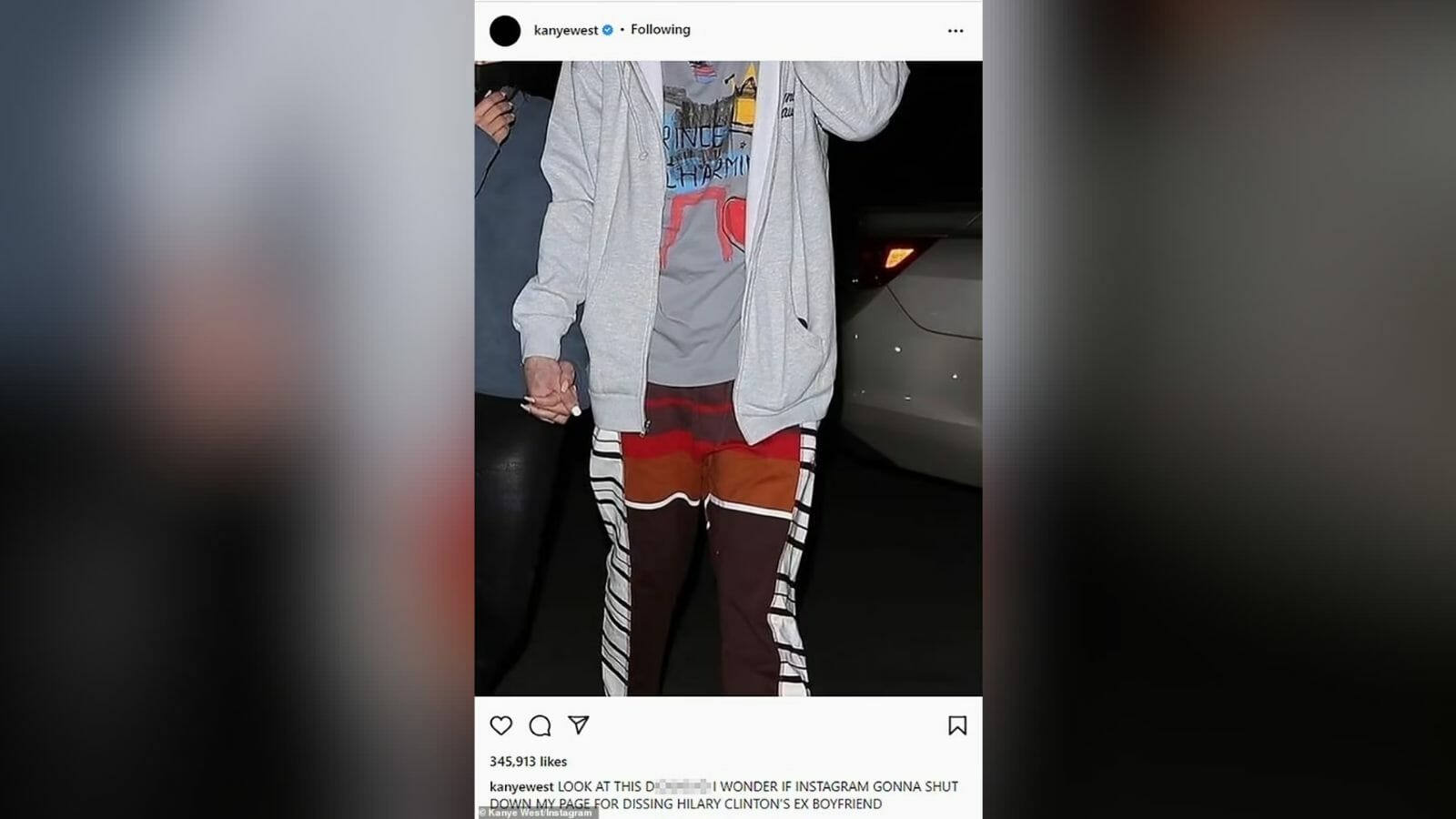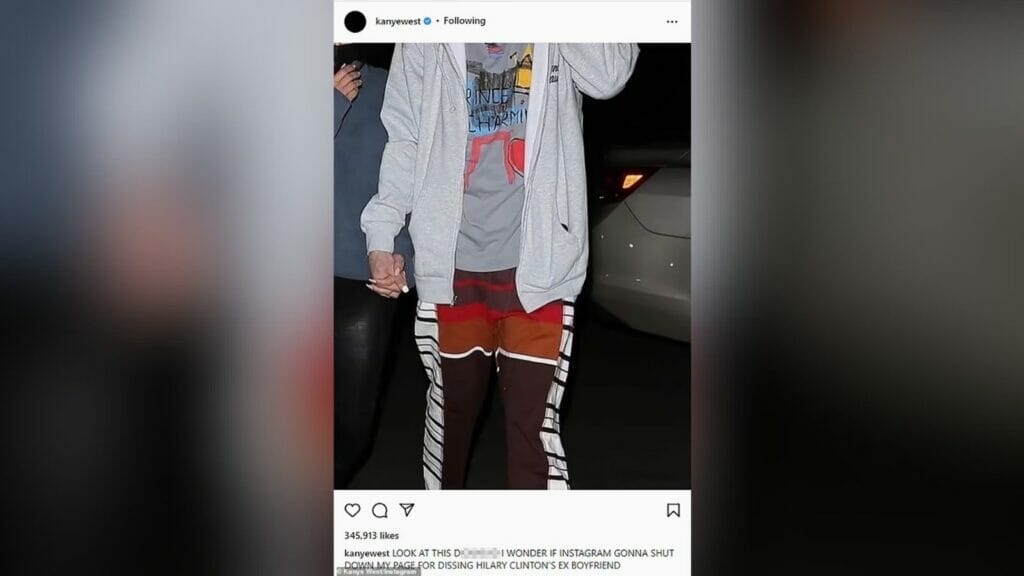 Ye Tries To Apologise And Admits About Harassing Kim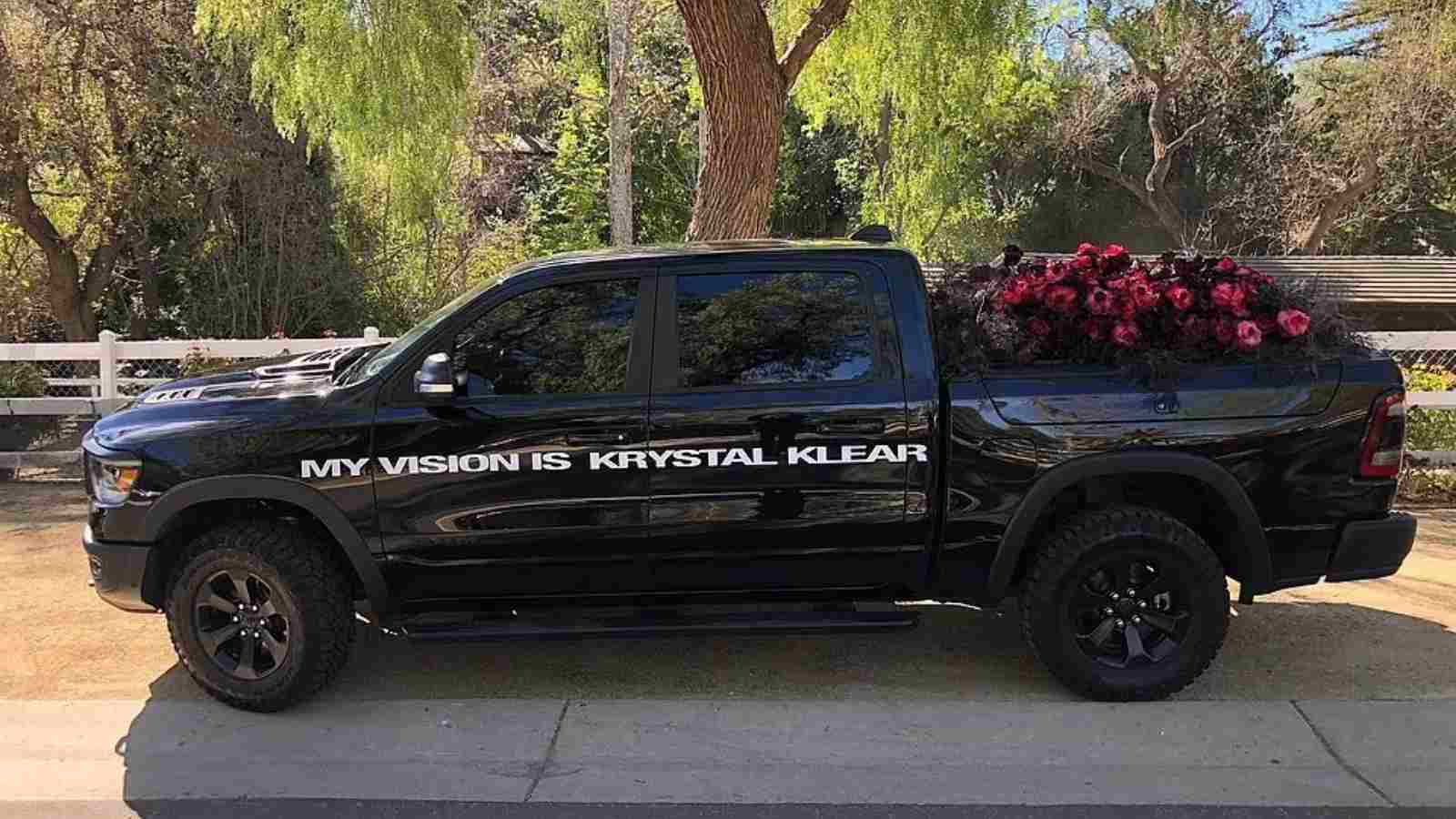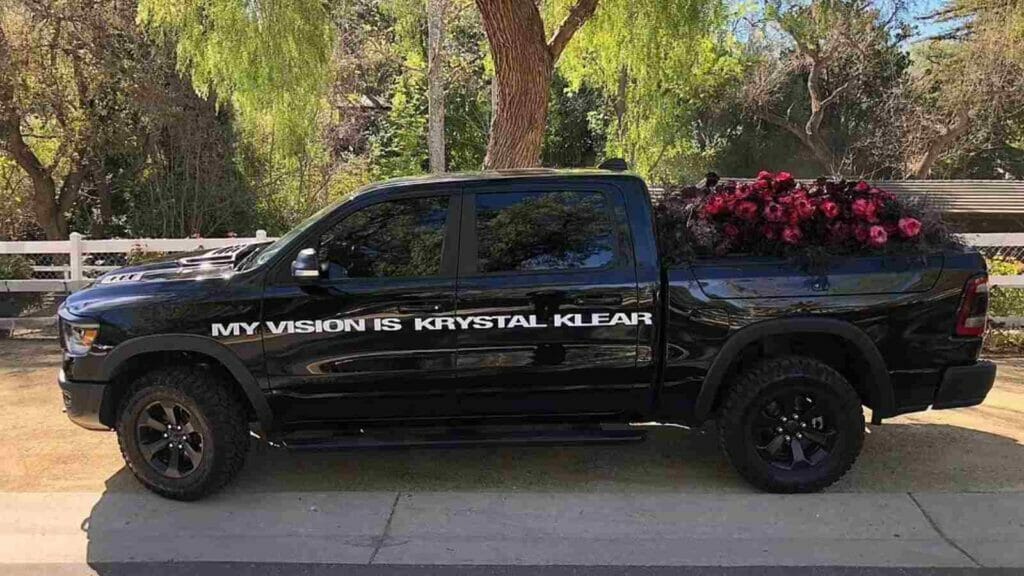 Kanye West apologized over Instagram after getting a backlash online from many divorce and relationship experts. Even fans and users condemned his actions and said his behavior was a sign of abuse towards Kim.
On Tuesday, Shaun King, Civil rights activist posted a lengthy Instagram post. In this, he believed that Ye crossed a line into abuse.
On Tuesday, the rapper who has bipolar disorder took the accountability and posted an apology for him harassing Kim. He said in the caption of a post on his social media handle, "I know sharing screenshots was jarring and came off as harassing Kim. I take accountability. I am still learning in real-time, I don't have all the answers, to be a good leader is to be a good listener."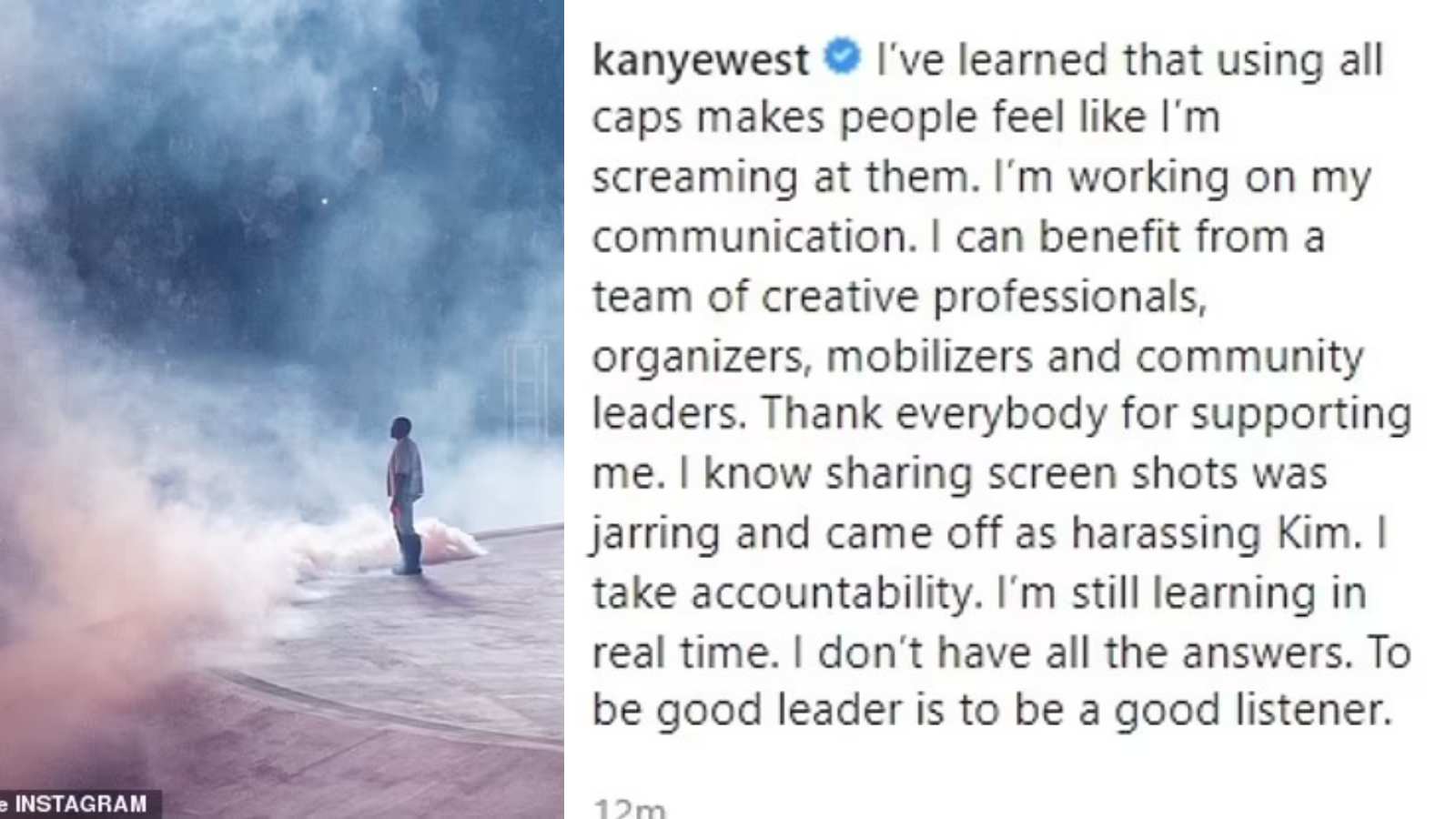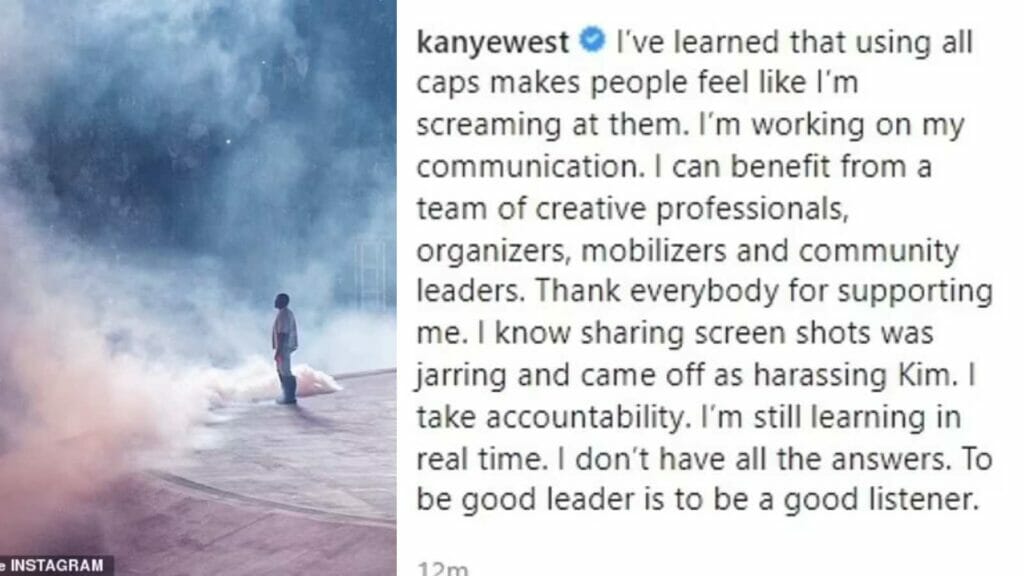 Ye also wrote, "I have learned that using all caps makes people feel like I am screaming at them. I am working on my communication. I can benefit from a team of creative professionals, organizers, mobilizers, and community leaders, Thanks everybody for supporting me."