Alan Ritchson, The new Jack Reacher, seems to have gone through a lot before surpassing everyone and finally getting the role as Jack Reacher in the series, REACHER. But Alan was not an easy choice for show producers. His struggle to finally find himself in the Reacher's shoes and some timely coincidences along the way is a story in itself. His landing in the show appears to be a reward for his hard-won battle against bipolar disorder and depression.
Before Playing the titular character in Amazon Series, Alan has also appeared in some well-known projects including The Hunger Games: Catching Fire, Teenage Mutant Ninja Turtle, and Smallville.
Alan Had To Get Bigger For The Role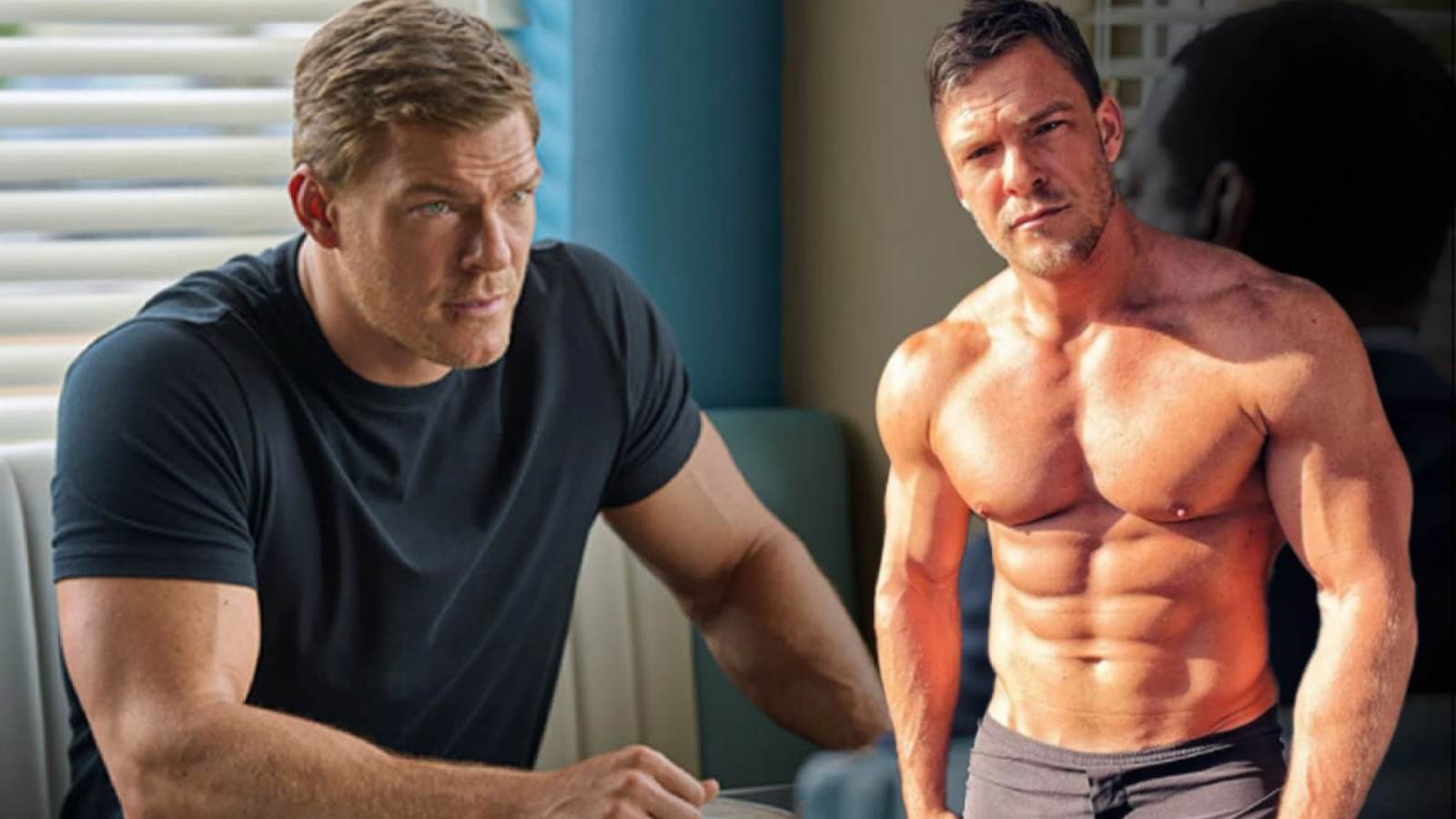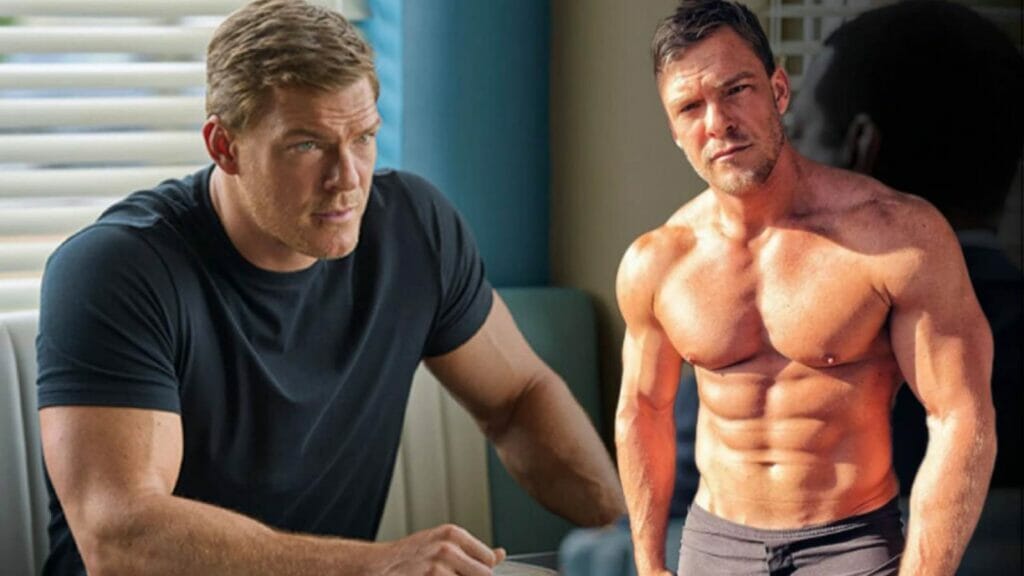 The new series REACHER is based on a book series by Jamey Grant also known by his pen name Lee Child. The Series was released on Amazon Prime Video on the 4th of February.
Alan furnished quite some details about the series, and fans would be delighted to know that he has done all that he could to get "bigger" for the role, unlike tom cruise who was criticized for not comparing to the Reacher of the Books. According to Alan himself, He gained around 30 pounds to look the part. Being a gentleman, Ritchson also praised Tom Cruise, even though fans condemned the physique of Tom when he played Jack.
It Was Not An Easy Task Taking Over The Role From Tom Cruise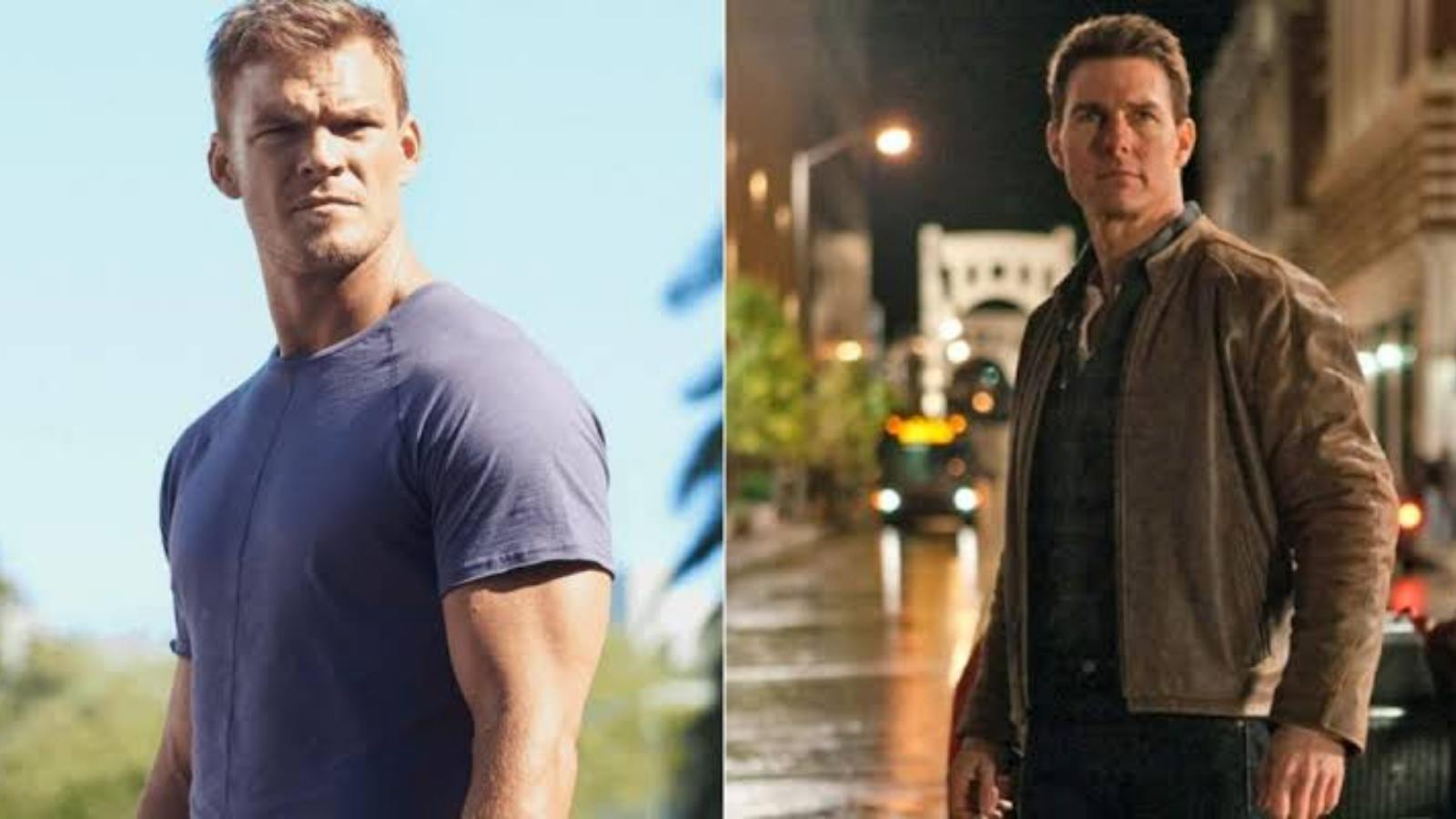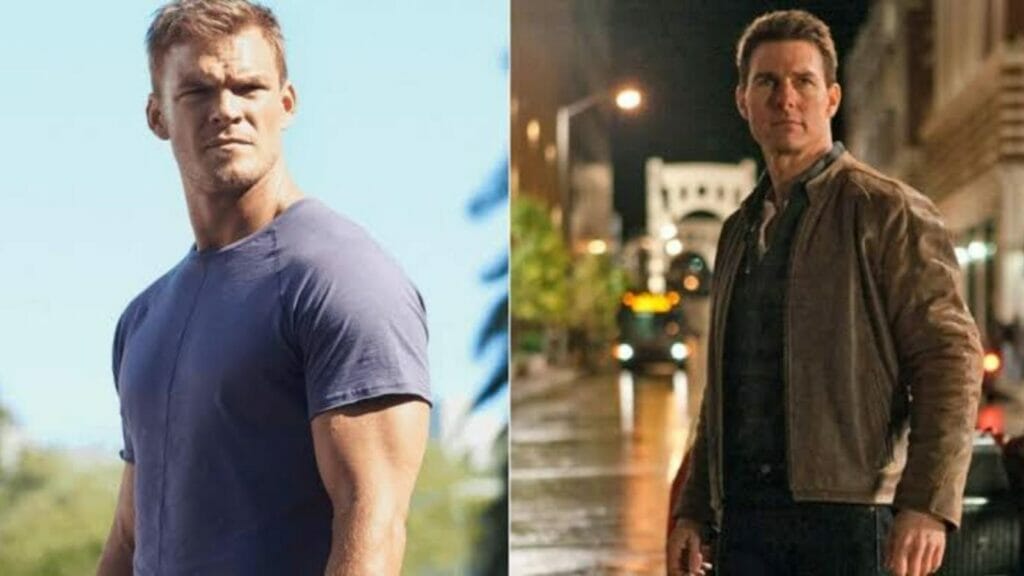 Alan humbly acknowledged the contribution of Tom Cruise, Who has brought certain visibility to the Character.
"I only owe Mr. Cruise a debt of gratitude for the visibility that he's brought to this role, but there are a lot of people who comment that he's not exactly the size that Reacher should be, and that's a large character in this," he said. "Suffice to say, he still carried those franchises into hundreds of thousands of dollars without that, so that's a testament to his talent and craft. He's incredible. But, you know, a lot of fans weren't happy, and so there's obviously a level of anxiety from the executives, like 'we don't want to mess this up again."
Not only did Alan call Minnie Marin, the casting director 'phenomenal', but He also shared about how he had to bleed for the role. He said, "They flew me out once to test in person and I get to the hotel in L.A. where they were gonna have to take a blood sample." He humorously concluded with "now I am gonna have to bleed for your craft."
Alan's Battle With Mental Health Issues
As many of you might know that Alan had bipolar disorder and went through a deep depression, but he has something insightful to say to the fans about it, he believes that bringing all the stuff to the light can only help and we need to destigmatize it and talk about it, and a shift in his perspective shows his journey towards better mental health. In an interview with Inside of You Clips, he Said, "I have nothing to complain about, I am living a privileged life, I am living the life of my dream, it's a dream come true".
Also Read: Hailey Bieber And Justin Bieber Aims At having a BIG Family Finally But How many Babies Couple Wants?