After decades of engaging in a testosterone-fueled rivalry, Sylvester Stallone has admitted Arnold Schwarzenegger was the better action star between the two. Stallone, who appears in the Netflix documentary series 'Arnold,' admitted that Schwarzenegger is better suited as a movie star than him. 
Both action stars were extremely cutthroat with each other. Schwarzenegger reportedly baited Stallone to star in a terrible comedy. But eventually, both shook hands and buried the hatchet during the 90s. Since then, both have shared a friendly relationship based on mutual trust and respect.
Related: "It's Never Gonna Happen": Sylvester Stallone On 'Rocky' Copyright Dispute
Sylvester Stallone On His Hollywood Rivalry With Arnold Schwarzenegger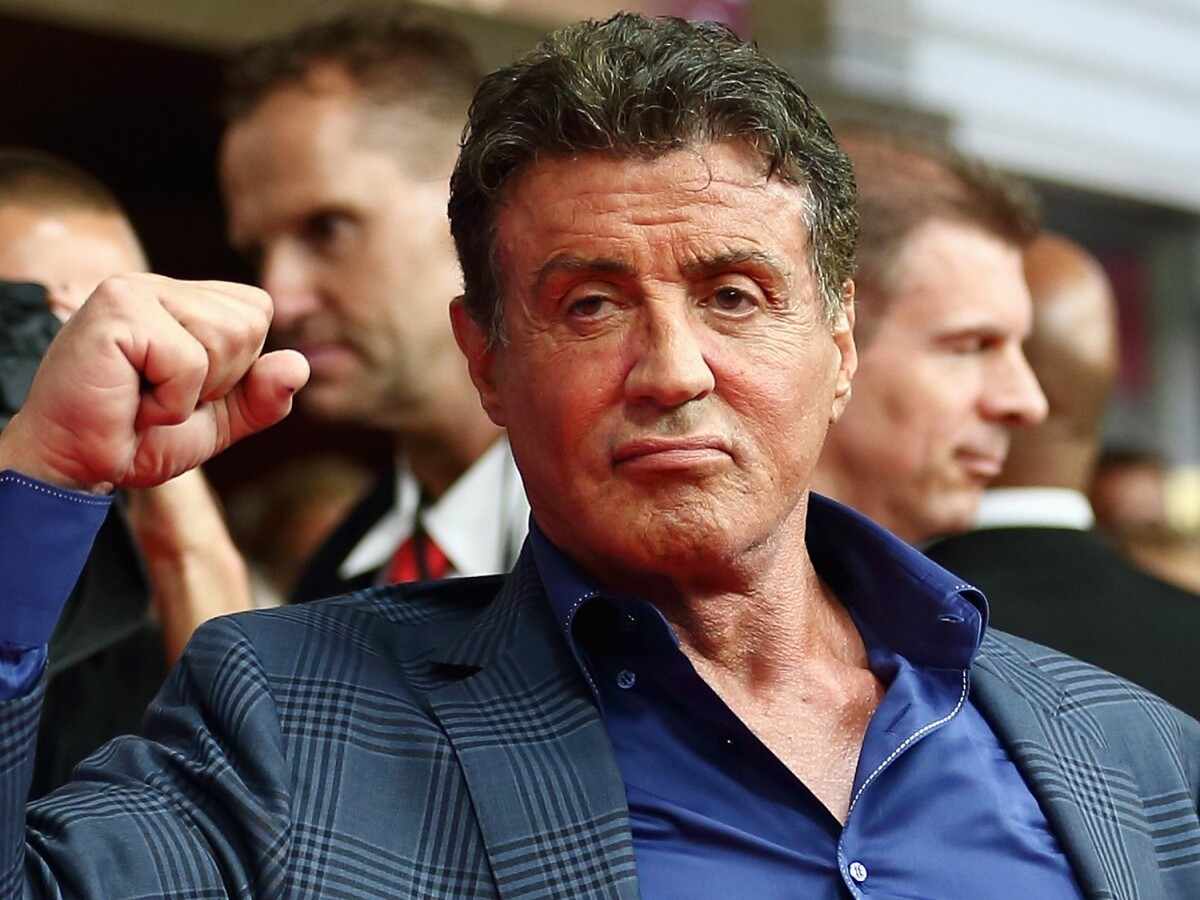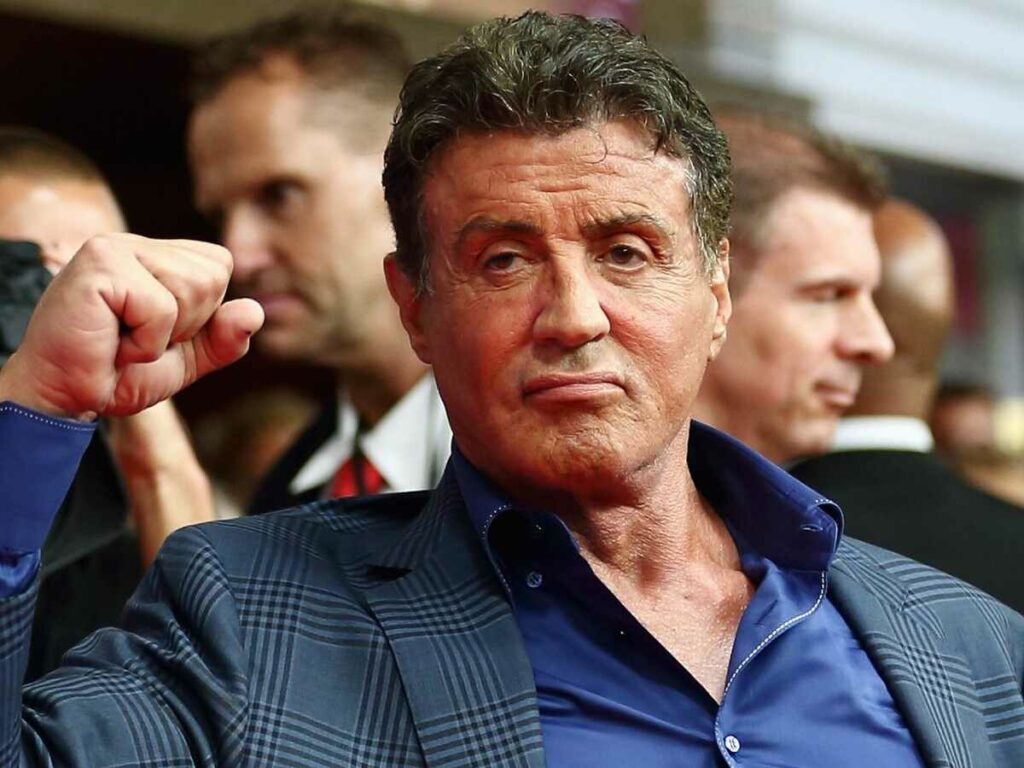 Arnold Schwarzenegger and Sylvester Stallone's cinematic rivalry started in the 80s. Both were highly competitive guys with a sense of stardom unmatched by their contemporaries. But as the years have passed, Stallone has ceded the title of "superior" action star to Schwarzenegger. 
Sylvester Stallone praised Schwarzenegger's durability in 'Arnold,' saying, "You actually relied upon your body to tell the story. Dialogue was not necessary. I saw that there was an opportunity, because no one else was doing this except some other guy from Austria, who doesn't need to say much… He was superior. He just had all the answers. He had the body. He had the strength. That was his character."
The 'Rocky' star added, "I had to get my ass kicked constantly, whereas Arnold, he never got hurt much," he said. "And I'm going, 'Arnold, you could go out and fight a dragon and you'd come back with a Band-Aid.'" Schwarzenegger was quick to return praise, acknowledging how Stallone's "creativity" kept him on his toes.
In Case You Missed: Sylvester Stallone Opens Up About His Decade-Long Feud With Arnold Schwarzenegger
Sylvester Stallone And Arnold Schwarzenegger's Road To Stardom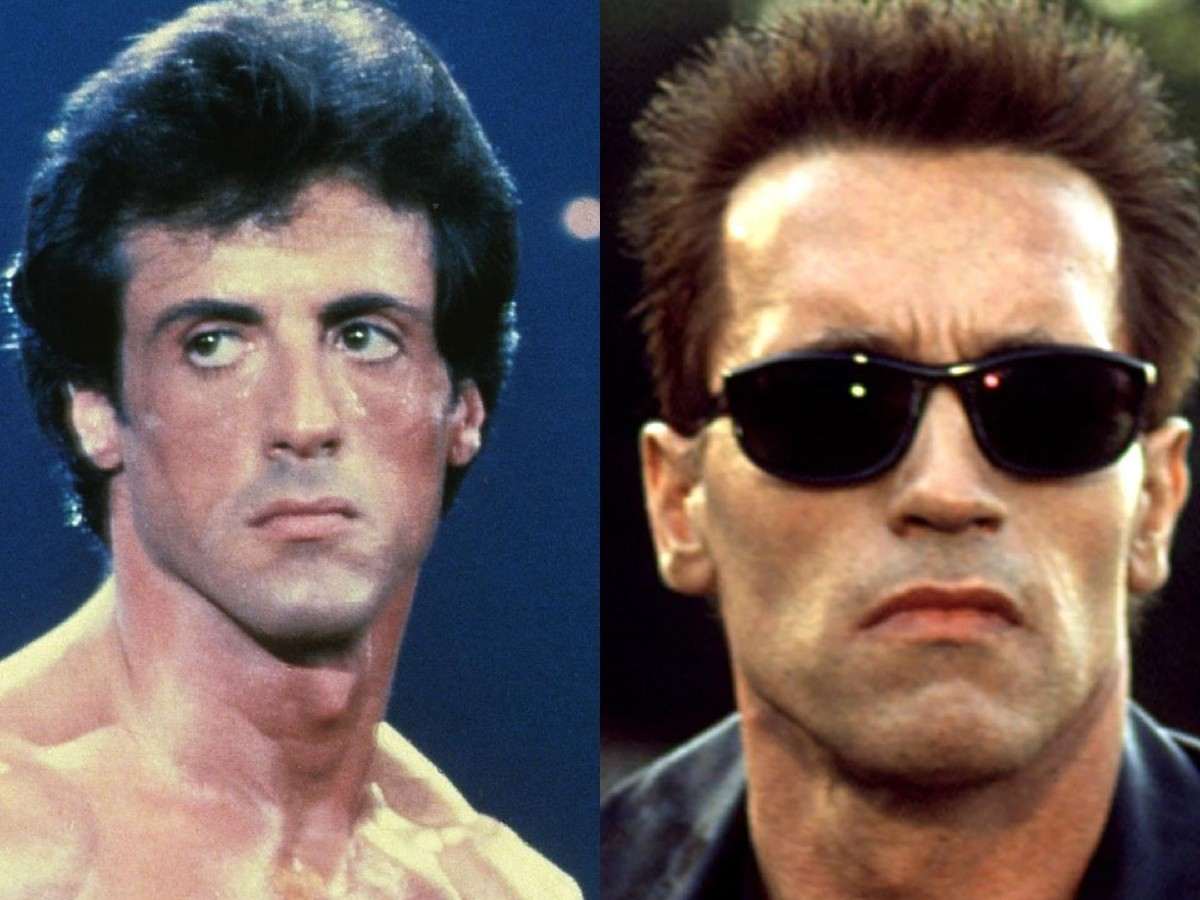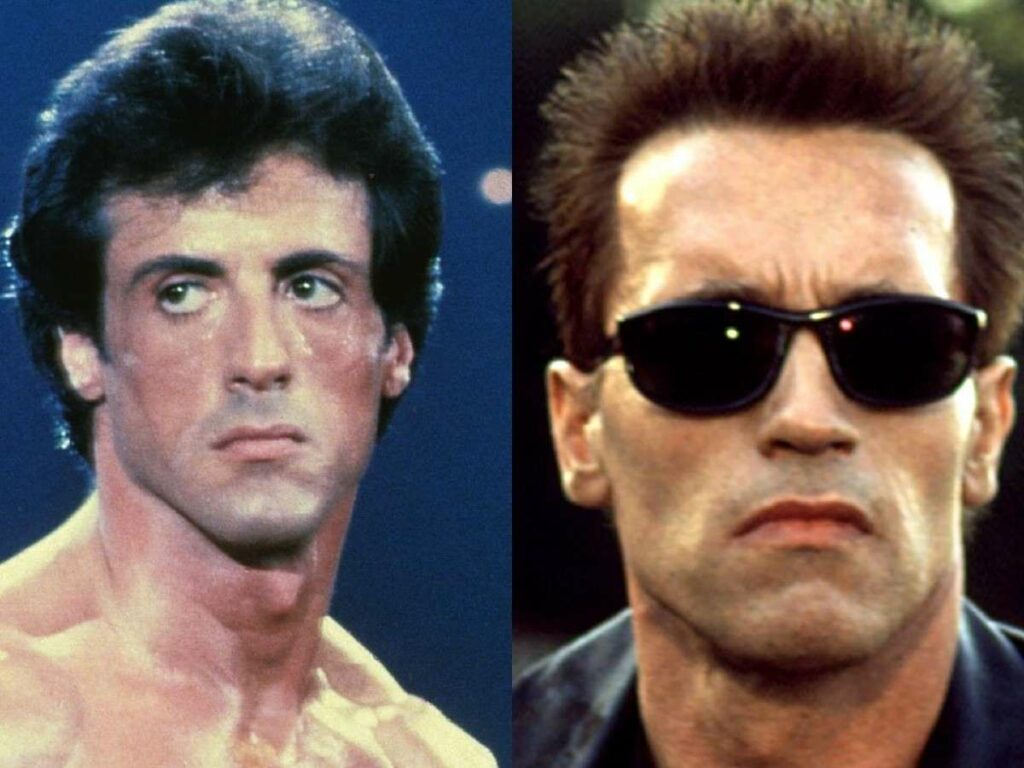 Before 'Rocky' made him a force to be reckoned with, Sylvester Stallone was close to giving up acting for good. He decided in 1972 after he couldn't land as an extra in 'The Godfather.' The next few years saw him graduate from uncredited roles to minor supporting parts. Things changed when he wrote 'Rocky.' Stallone found buyers who were willing to pay US$350,000 for the rights. However, he wanted to play the lead character. The film was a grand success, making Stallone a massive box-office draw.
His competitor-turned-friend has also come a long way from his humble beginnings. Starting as a professional bodybuilder, Schwarzenegger's transition to acting was more challenging than he thought. He was written off by many for his peculiar physique and incomprehensible accent. But his starring role in James Cameron's 'The Terminator' proved the naysayers wrong and made him a dynamite movie star.
You Might Also Like To Read: Arnold Schwarzenegger Confirms He's Done With 'The Terminator' Franchise For Good