When we recall watching the episode of 'Friends', where Chandler Bing says that he will be the first one to die among them, we hope that it could not have been the truth. Matthew Perry, who played the perspicacious, sarcastic Chandler Bing, died in the jacuzzi at his Los Angeles apartment on October 28, 2023. There was no foul play detected, but there is still an investigation into his untimely death.
When the news about Matthew Perry's death came out, it came as a blow to the ardent 'Friends' fans and the fraternity. Many of his colleagues and co-stars extended condolences to his family and friends. But the cast mates and other 'Friends' core crew did not elicit their response to his death. Now, the co-creators, Marta Kauffman and David Crane, talked about one of the fan-favorite characters and people in an interview.
Related: Top 10 Funniest Chandler Bing Moments Of Matthew Perry On 'Friends' 
Marta Kauffman Says Matthew Perry Was Happy And Chipper During Their Last Conversation
Matthew Perry may not have translated the success that he got from playing Chandler Bing in 'Friends', but he remained closer to the craft without capitalizing on the success of the celebrated sitcom.
Recently, the co-creators of 'Friends', Martha Kauffman and David Crane, appeared on the Today show, where Marta talked about the last conversation she had with Perry.
During the interview, Marta Kauffman said, "It was great. He was happy and chipper. He didn't seem weighed down by anything. He was in a really good place, which is why this seems so unfair."
When the news about Matthew Perry passing away came out, Marta's first instinct was to text him. She was in utter shock. She added, "And then sadness. So much sadness. It's hard to grasp. One minute he's here and happy and then poof. And doing good in the world. Really doing good in the world."
In Case You Missed: "When I Die…": Matthew Perry Wanted To Be Remembered For THIS Instead Of 'Friends'
'Friends' Co-Stars Released A Joint Statement In The Wake Of Perry's Death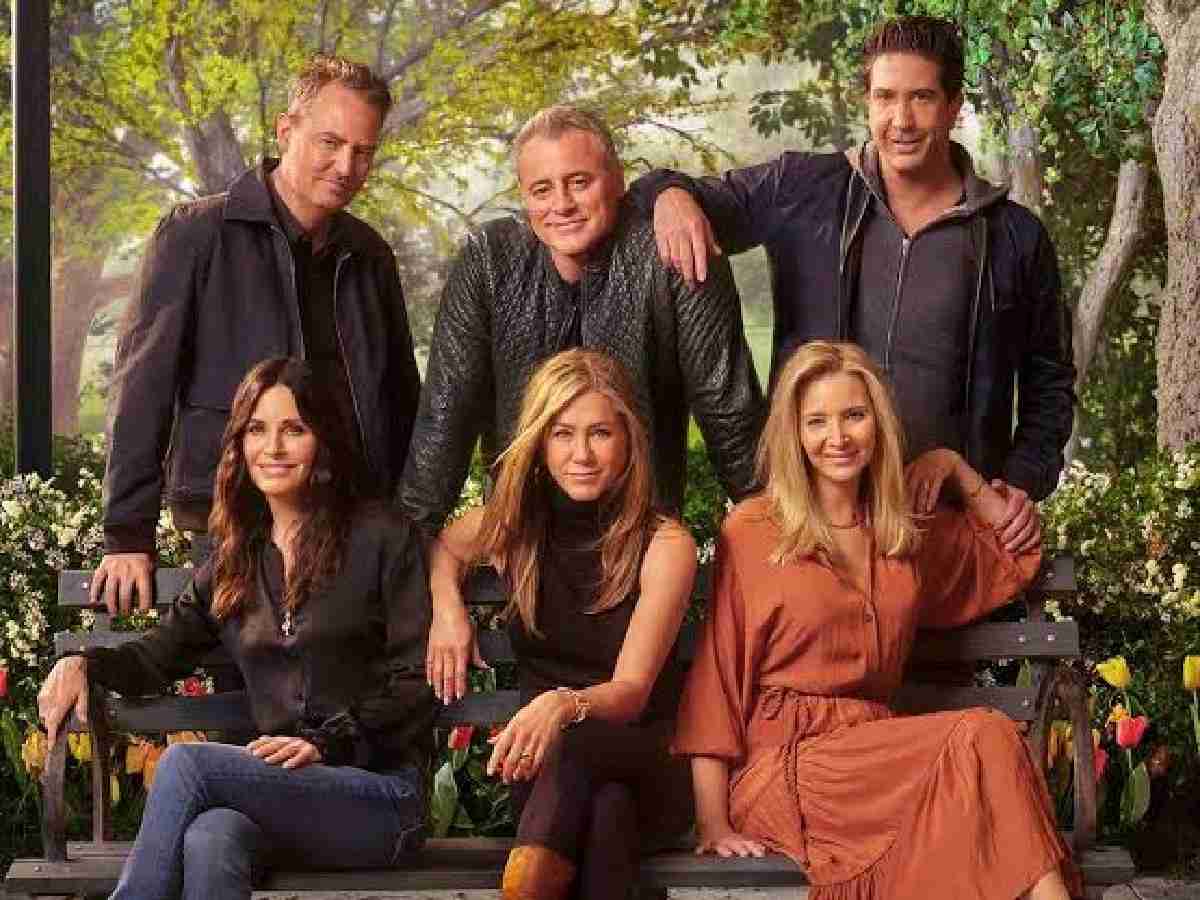 It was never the end of the era of 'Friends' as the sitcom was etched in the hearts of the fans forever. So, it was sad that whenever Perry would appear in an episode of 'Friends', there would remain a vacuum, and his presence on the couch of Central Perk would be vacant in real life. While the world mourned the death, they were waiting for Matthew Perry's co-star to reminisce about the good times, as the actor is no more.
The 'Friends' co-stars—Courtney Cox, Jennifer Aniston, Matt LeBlanc, and David Schummer—released a joint statement obtained by People. The statement reads, "We are all so utterly devastated by the loss of Matthew. We were more than just cast mates. We are a family. There is so much to say, but right now we're going to take a moment to grieve and process this unfathomable loss."
The statement continued, "In time we will say more, as and when we are able. For now, our thoughts and our love are with Matty's family, his friends, and everyone who loved him around the world."
You Might Also Like To Read: Lisa Kudrow Honors 'Friends' Co-Star Matthew Perry In The Most Beautiful Way After His Shocking Death