There has been an increase in celebrities publishing memoirs in the past year. The fans got to witness the raw and unfiltered stories of their favorite celebrities. Be it Paris Hilton or Matthew Perry, the celebrities are not shying away from taking the agency of their stories. But the most-awaited memoir of all was that of the Princess of Pop, Britney Spears.
For 13 years, Britney Spears has been kept under strict conservatorship by her father, Jamie Spears. After the erratic episodes of 2007 and 2008, Spears was under conservatorship, losing financial and personal autonomy. However, in 2021, she was freed from the conservatorship. Years after her narrative was dominated by the mainstream media, Britney published her memoir, 'The Woman In Me'. It was expected that the memoir would become the highest-selling celebrity memoir, toppling Prince Harry's 'Spare', but the first week of sales was disappointing.
Related: Is There Going To Be A Sequel To Britney Spears' Upcoming Memoir 'The Woman In Me'?
Britney Spears 'The Woman In Me' Sells 1.1 Million Copies In The First Week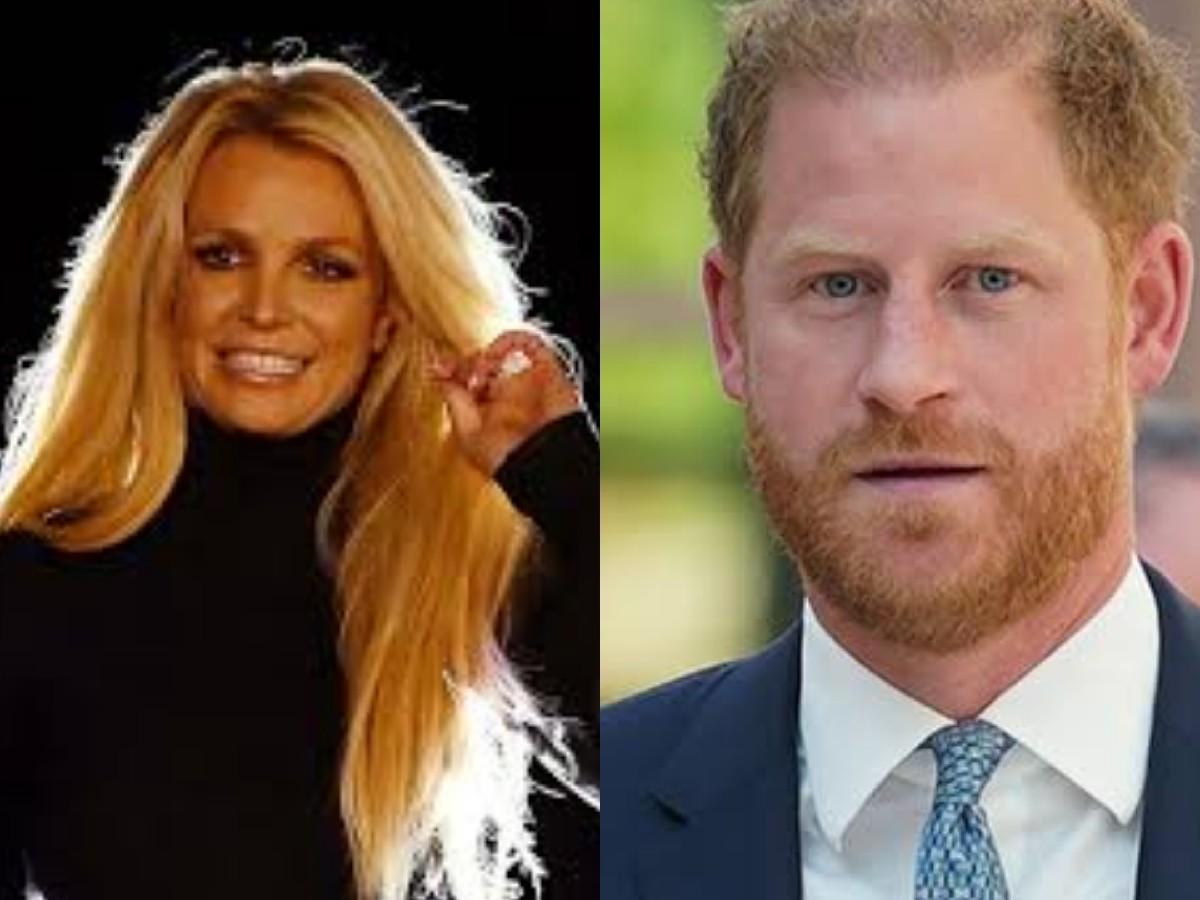 The tease before the release of Britney Spears' 'The Woman In Me' made the fans curious about the tell-all and explosive memoir. She released excerpts from the memoir beforehand, which revealed her troubled personal life.
One of the bombshell confessions was about aborting a child she had with ex-boyfriend Justin Timberlake. The pre-sales of the memoir looked very promising, and it also became the No.1 nonfiction title on Amazon.
Now, the first-week figures of 'The Woman In Me' are out, and the book has managed to sell only 1.1 million copies in print, pre-sales, audiobooks, and e-books in the US. Spears claimed that she has the highest-selling celebrity memoir in history at hand.
But it is not even the highest-selling memoir of 2023. Prince Harry also released his tell-all memoir, 'Spare', in 2023, and it sold 1.6 million copies in the first week in the US.
In Case You Missed: Sam Asghari Reveals His 'Honest' Reaction To Britney Spears' Bombshell Memoir 'The Woman In Me'
The Memoir May Get Adapted In A Limited Series
Britney Spears received huge support from the fans and the fraternity when she released 'The Woman In Me'. It chronicled her life growing up in Kentwood, Louisiana, her troubled life in the music industry, and her battle with her father for autonomy in her life. Now, days after the book is released, it is already in talks for a visual adaptation.
As per Deadline, the bids have already begun to adapt Britney Spears 'The Woman In Me' into a film, documentary, or limited series. The outlet speculates that "the most fertile ground might be in the limited series category." It may not get adapted into a film, as past attempts to portray the lives of female artists did not lead to good results.
You Might Also Like To Read: Meghan Markle Is Reportedly Planning To Write A Memoir After Her Husband Prince Harry's Book 'Spare' Became A Success