Rihanna is the globally dominating pop icon, and no one can change that! A pop star, entrepreneur, billionaire, and proud mother of a baby boy. She has mastered fulfilling all the responsibilities. Now, Rihanna and A$AP Rocky are ready to take on another responsibility with a new child.
During the iconic Super Bowl halftime performance, Rihanna flaunted her baby bump, sending the internet into a frenzy. The 'Work' singer and Rocky welcomed their first child together in May 2022. Amidst the arrival of the new child and their baby boy turning one soon, Dailymail.com has revealed her baby boy's name and leaked the birth certificate, which did not sit well with the fans of the artist.
Related: How Did Rihanna Meet A$AP Rocky? When Did They Start Dating?
Rihanna And A$AP Rocky Has Named Their Child RZA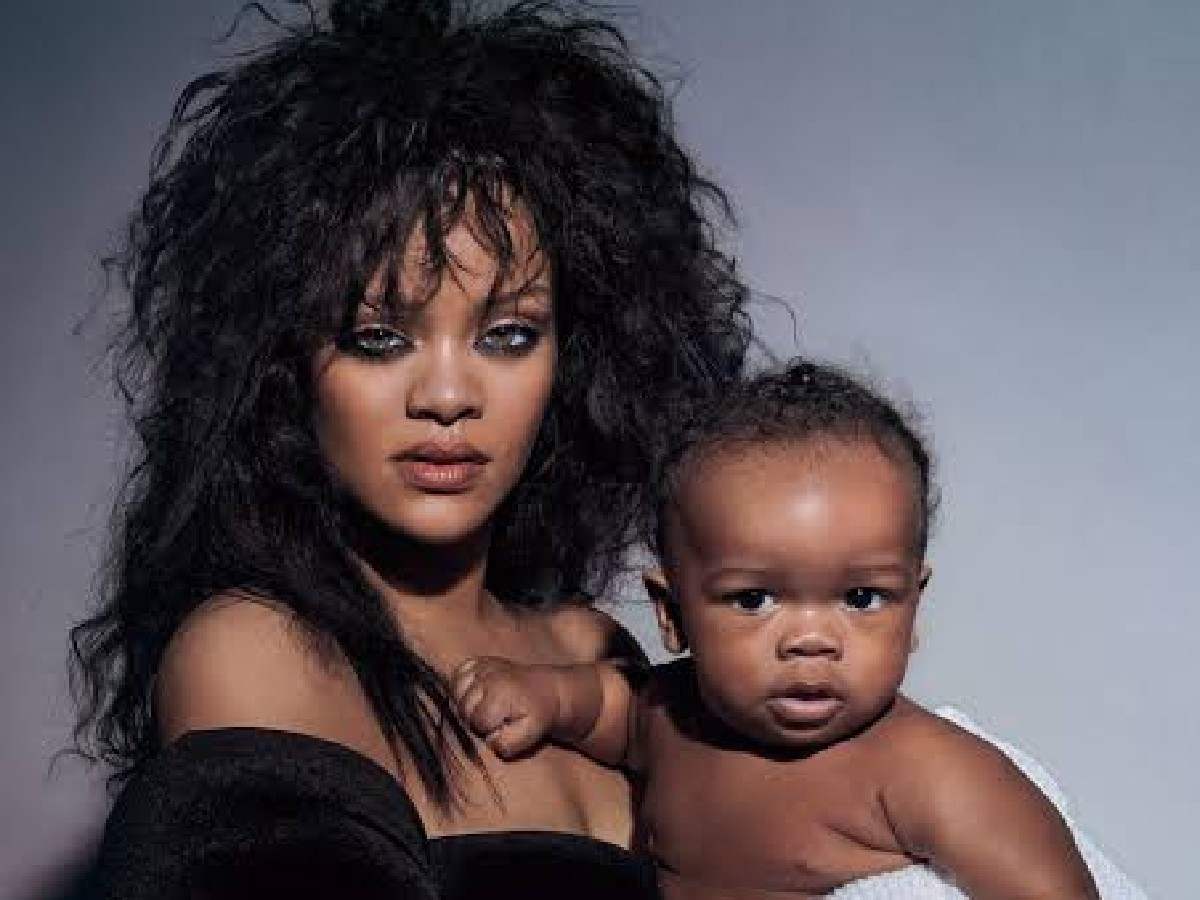 In January 2022, Rihanna and A$AP Rocky announced the arrival of their first child in the most iconic way. They hired the famous photographer, Miles Diggs, to click the paparazzi pictures while they walk on the streets of Harlem. Four months after the announcement, TMZ reported that the couple is blessed with a baby boy.
Now, Dailymail.com has announced Rihanna and A$AP Rocky's baby name along with the birth certificate. According to these outlets, the 'Fashion Killa' artistes have named their child RZA Athelston Mayers. They have named their child after the famous rapper and Wu-Tang Clan member RZA.
In Case You Missed: How Rihanna Feels About Second Pregnancy?
Navy Is Unhappy With The Invasion Of Privacy Of The Artist
During the Met Gala 2023, Rihanna and A$AP Rocky shut down the gala, arriving at the gala fashionably late. At the gala, she talked about being pregnant for the second time. She said, "It's so different from the first one. Just everything… no cravings, tons of nausea, everything is different. But I'm enjoying it… I feel good, I feel energetic."
Though RiRi has kept any details about her second child under wraps, the Navy is unhappy with the invasion of privacy by the media, which leaked her son's birth certificate.
The baby's gender getting leaked by one of the nurses, TMZ attempting to leak his face, and now them leaking his birth certificate. I hate this for Rihanna

— 𝖘𝖍𝖔𝖓𝖙𝖊 ✰ (@hauntedwoman) May 10, 2023
Any blog posting/sharing Rihanna's baby's birth certificate, I hope she sues the FUCK out of y'all ignorant and thirsty asses!

— Will Smith Slapped Me (@AshleyShyMiller) May 11, 2023
This whole leaking Babies' names and shit is SO FUCKING WEIRD.

And mind you, them doing all of this is ILLEGAL, considering of them being MINORS, BTW. I honestly HOPE Rihanna sues the FUCK outta these people… pic.twitter.com/xnJSwEW0Ue

— ᾋмἔҭђẏṩҭ (@GhostAmethyst) May 10, 2023
now why did Daily Mail not only get Rihanna's baby's birth certificate but then put it on the internet?? all y'all need to go to jail for that, just absolutely weird and gross.

— Ann-Marie K★ (@luxeblackbarbie) May 11, 2023
Daily Mail eh fed up get sued. How they could post the whole birth certificate of Rihanna's baby – and revealing his name before they could. Just like when they forced her to reveal him in images so they couldn't do first.

— Abigail (@abixthms) May 11, 2023
You Might Also Like To Read: Did Rihanna Marry A$AP Rocky In Secret Ceremony Before Met Gala 2023?