Francis Lawrence is back with the new 'The Hunger Games' film. The latest in the franchise plays as a prequel to the origin of the world of Panem and the main antagonist, Coriolanus Snow. The new film stars Rachel Zegler, Hunter Schafer, Viola Davis, and Tom Blyth in pivotal roles.
'The Hunger Games' franchise gave wings to the career of Jennifer Lawrence, who starred in the quartet directed by Francis Lawrence. She played Katniss in the franchise. Rachel Zegler is playing Lucy Gray in 'The Ballads of Songbirds And Snakes'. Now, during an interview, the actress revealed that she and 'The Hunger Games' alumnus had a funny exchange regarding Katniss.
Related: 'The Hunger Games': Is Lucy Gray Baird Related To Katniss Everdeen?
Rachel Zegler Recalls Her Conversation With Jennifer Lawrence That Made Her Laugh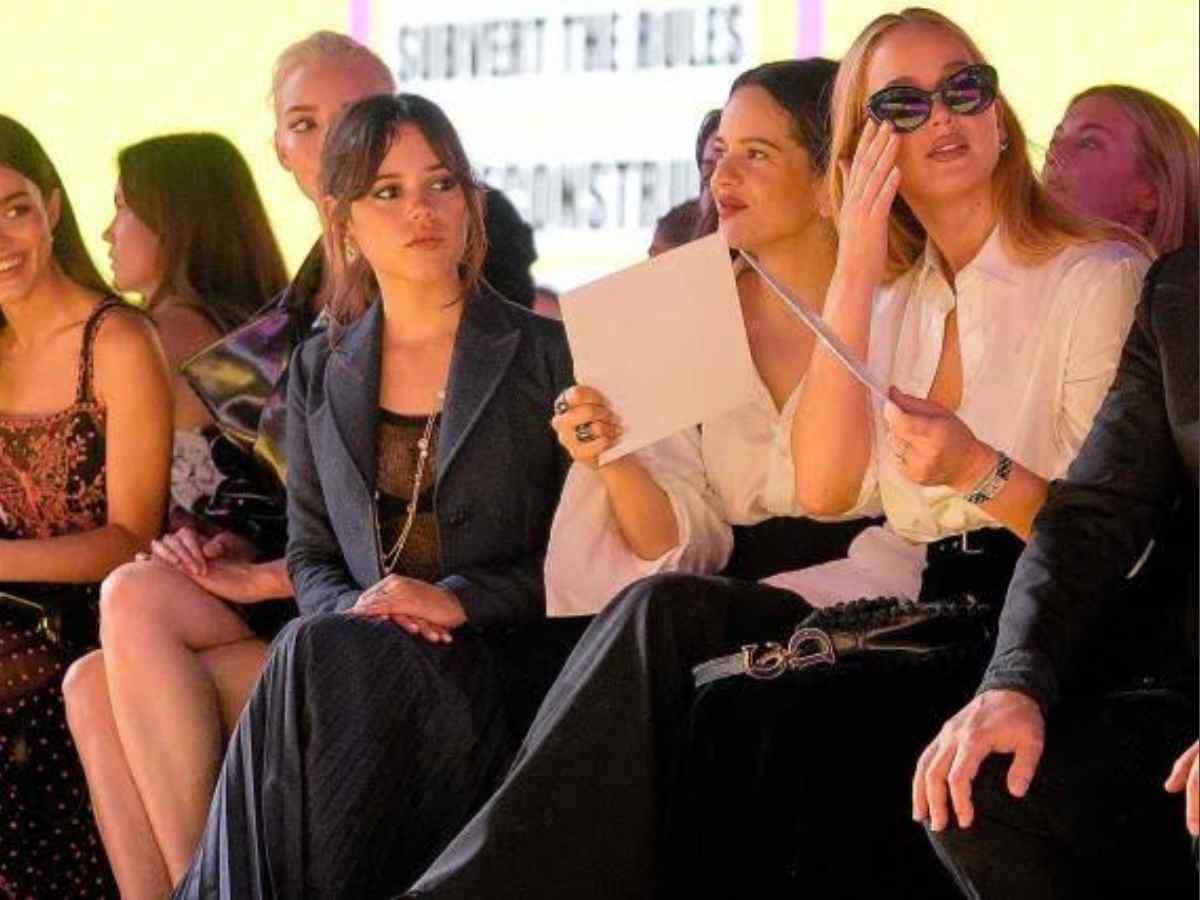 The Hunger Games: The Ballad of Songbirds And Snakes' is released worldwide. The prequel to the film opened to a decent box office number. During the press run of the film, Rachel Zegler appeared on 'The Kelly Clarkson Show' to promote the film. She plays Lucy Gray, the disciple of Coriolanus Snow from District 12.
On the show, Rachel Zegler talked about her meeting with 'The Hunger Games' alumnus, Jennifer Lawrence. They bumped into each other at Paris Fashion Week 2023.
Zegler recalled the meeting, saying, "We were at the Paris Fashion Week for the Dior show only a couple of weeks ago. I didn't want to be weird. I was just kind of psyching myself up to talk to her. She was so unbelievably kind."
In a clip, Rachel Zegler was seen hugging the star, and the duo was seen laughing. Rachel gave the backstory of what happened in the moment. She said, "In that clip, [Jennifer is] actually saying, 'Let's do another photo where I'm strangling you and saying you'll never take my part!' And that's exactly what I wanted from her."
In Case You Missed: 'The Hunger Games' Actress Hunter Schafer Wishes To Star In Nintendo's 'The Legend Of Zelda' Live-Action Film
The Actress Is Open To Reprise Her Role In 'The Hunger Games'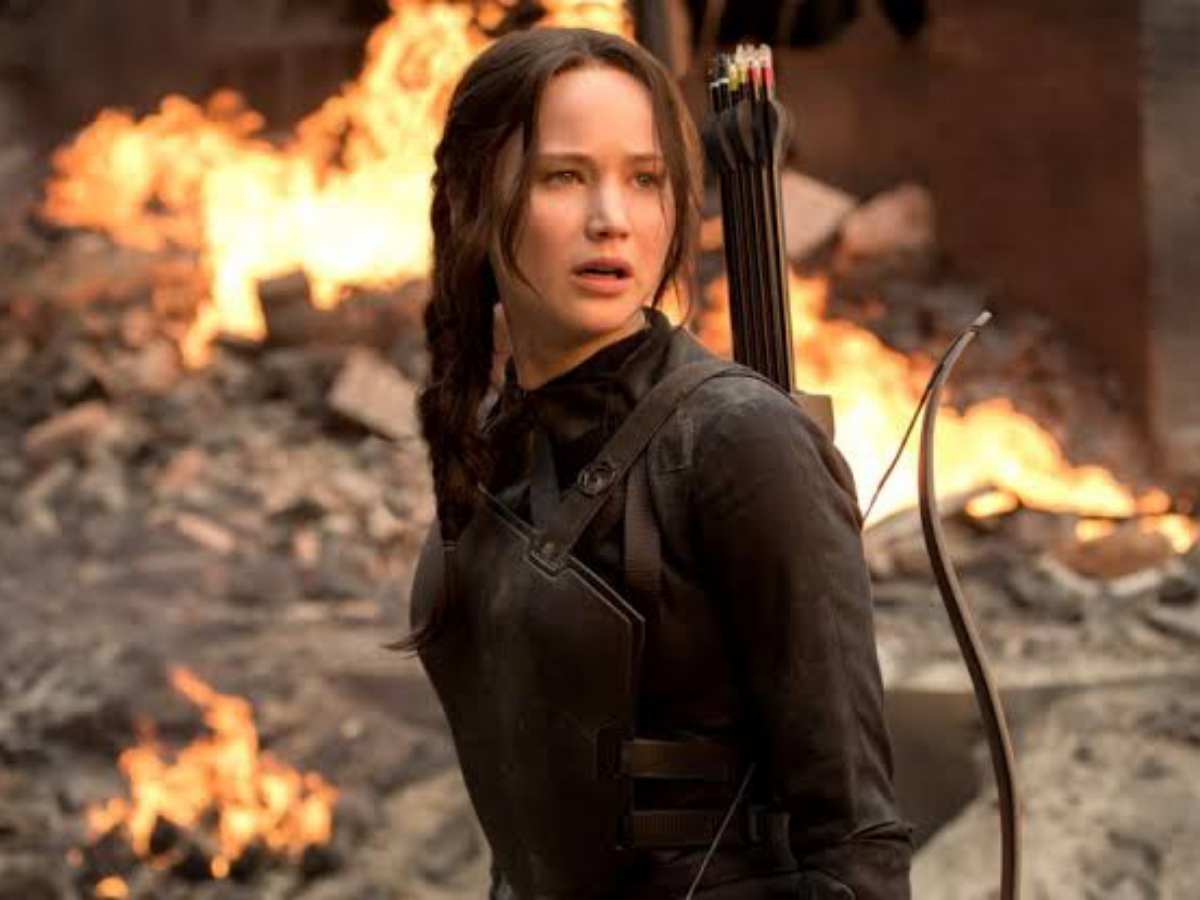 During the promotion of the Netflix film 'No Hard Feelings', Jennifer Lawrence confessed that she is open to reprising her role as Katniss Everdeen. Jennifer said in the interview with Variety, "Oh, my God—totally! If Katniss ever could ever come back into my life, 100 percent."
Francis Lawrence, in an interview with Empire magazine, drew parallels between Katniss and Lucy. He said, "Katniss was an introvert and a survivor. She was quite quiet and stoic, you could almost say [she was] asexual."
Talking about Rachel's character, he said, "Lucy Gray is the opposite. She wears her sexuality on her sleeve. She really is a performer. She loves crowds. She knows how to play crowds and manipulate people."
You Might Also Like To Read: Top 5 Jennifer Lawrence Acting Performances Outside 'The Hunger Games' And The 'X-Men' Franchise