One of the most influential families in the world is hands down the Kardashian-Jenner clan. Since their foray into the reality TV space, they have had massive moments in popular culture. Be it Kim Kardashian and Kourtney Kardashian's "earring" moment or Kylie Jenner mistaking a guinea pig for a chicken, they have entertained the audience and continue to do so. The sisters have inspired people around the world with their fashion choices, food choices, and most importantly body choices.
They mainstreamed bodily surgeries and normalized them for people. Dr. Daniel Barrett, a plastic surgeon thanked the sisters for mainstreaming looking good. He said, "Thank you, Kardashian family. Thank you, I owe you so much. It's just amazing, it's been a game-changer for plastic surgery." Though the sisters have denied going under the knife in many instances, people saw them as being kids and teenagers to successful women. Let's see the history of surgeries of the Kardashian-Jenner sisters over the years!
Related: Which Kardashian Is The Richest?
Kourtney Kardashian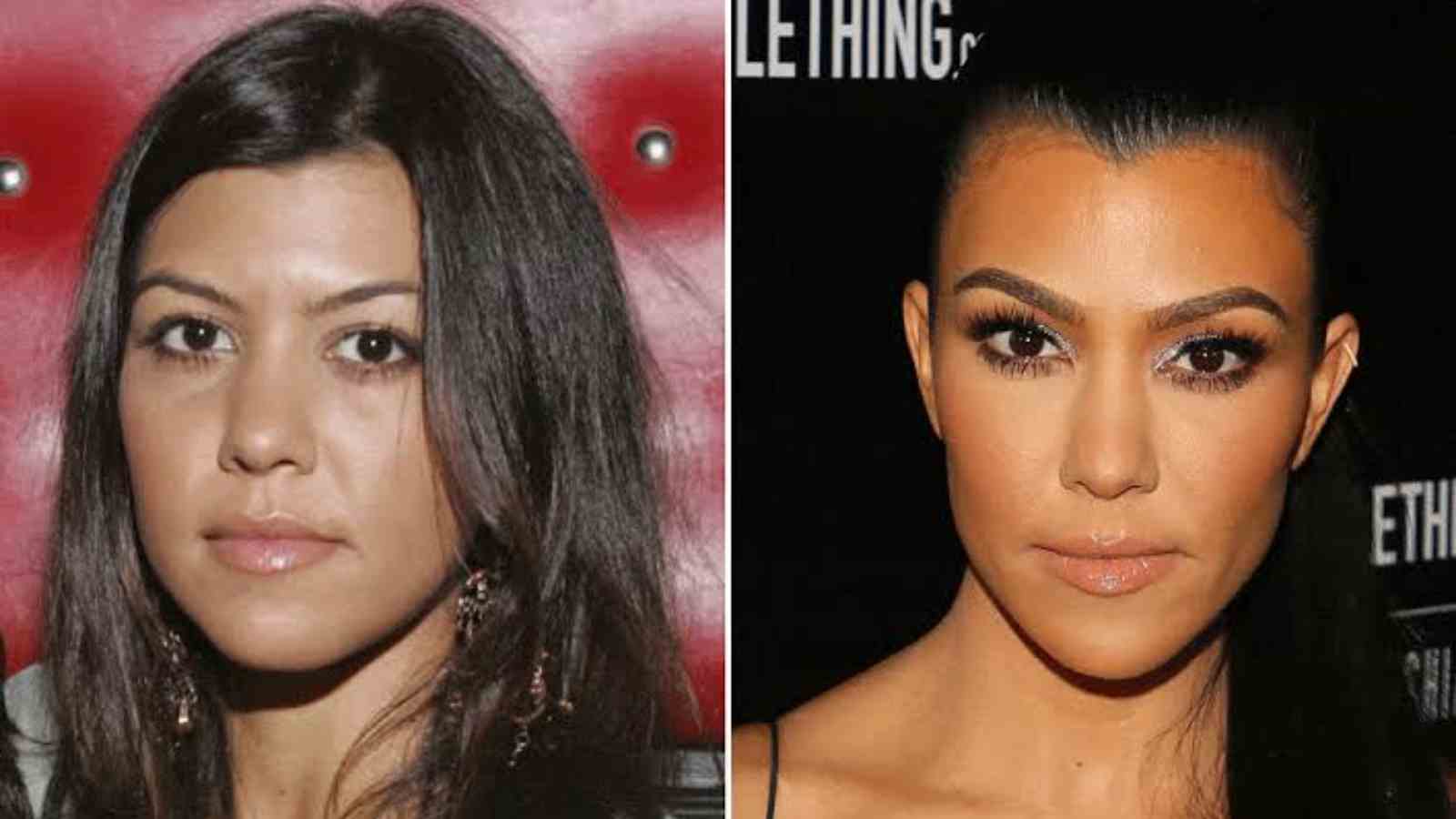 Among all the sisters in the Kardashian-Jenner clan, Kourtney Kardashian has been positive about the surgeries she went through. In her college days, she went through a breast implant at the age of 21. However, the oldest sister regrets her decision. In an interview, she said "I had my boobs done but if I could go back, I wouldn't have done it. I was so cute before. I've realized that I was made to look a certain way and I'm considering removing them."
In a past Instagram video, Kourtney shared a video of when she was at 'Le Visage Lift Contour' for "lifting and contouring". The reality TV star is also speculated to have Botox shots which make her skin look slick without any wrinkles even in her late 30s. Though she hasn't admitted it, the entrepreneur has got lip fillers or dermal fillers to make her lips plump.
Khloé Kardashian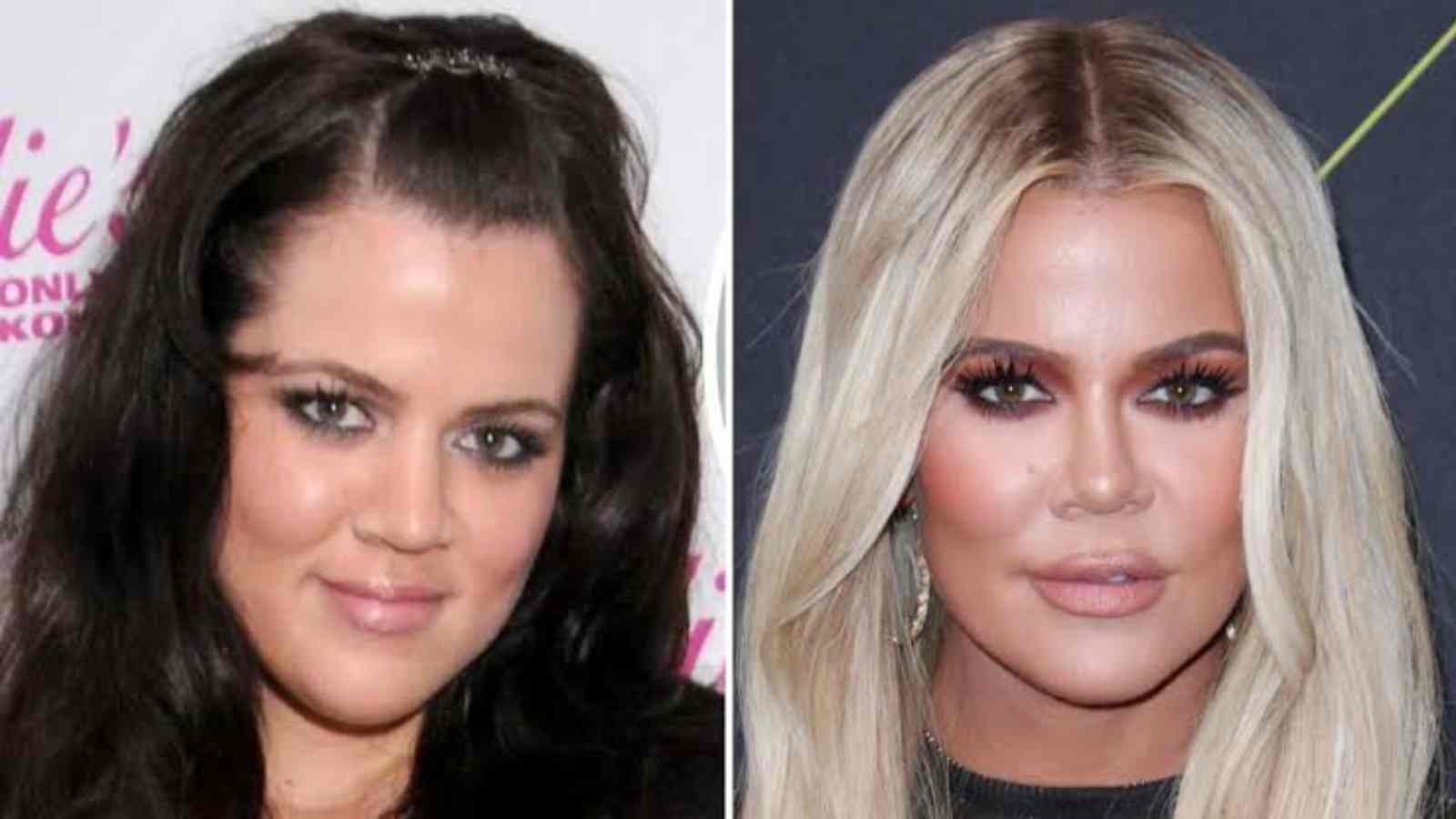 She has never shied, but Khloé has been the most defensive among Kardashian-Jenner sisters. The conjecture has been that the 'Good American' founder has done it all! But, during the 'Keeping Up With The Kardashians' reunion, Khloé confessed that she has done rhinoplasty i.e., a nose job. She said, "For me, everyone says, 'Oh my gosh, she's had her third face transplant,' but I've had one nose job'. And everyone gets so upset, like, why don't I talk about it? No one's ever asked me."
The reality TV star achieved something called a 'Revenge body'. Post parting ways with Lamar Odom, Khloé's body underwent a drastic transformation. She even started a show to help people have a makeover. However, people strongly feel that it is the magic of liposuction. Even her buttocks are what they are due to butt augmentation, but the Kardashian does not agree. She defended herself in the past claiming her butt is real and that she killed herself in the gym to achieve it.
Talking about her breasts, she denies having done a boob job. Khloé has plump lips and is probably the best in the family, but they are natural. In Koctails With Khloé, she detailed her horrific lip-filler experience. She said, "It did not work for me. I looked crazy…my face was so f–ked I had to go and get this whole thing dissolved. It was a bummer and now I'm afraid to do it again. And I'm almost like, I swear things are still in my face."
Kim Kardashian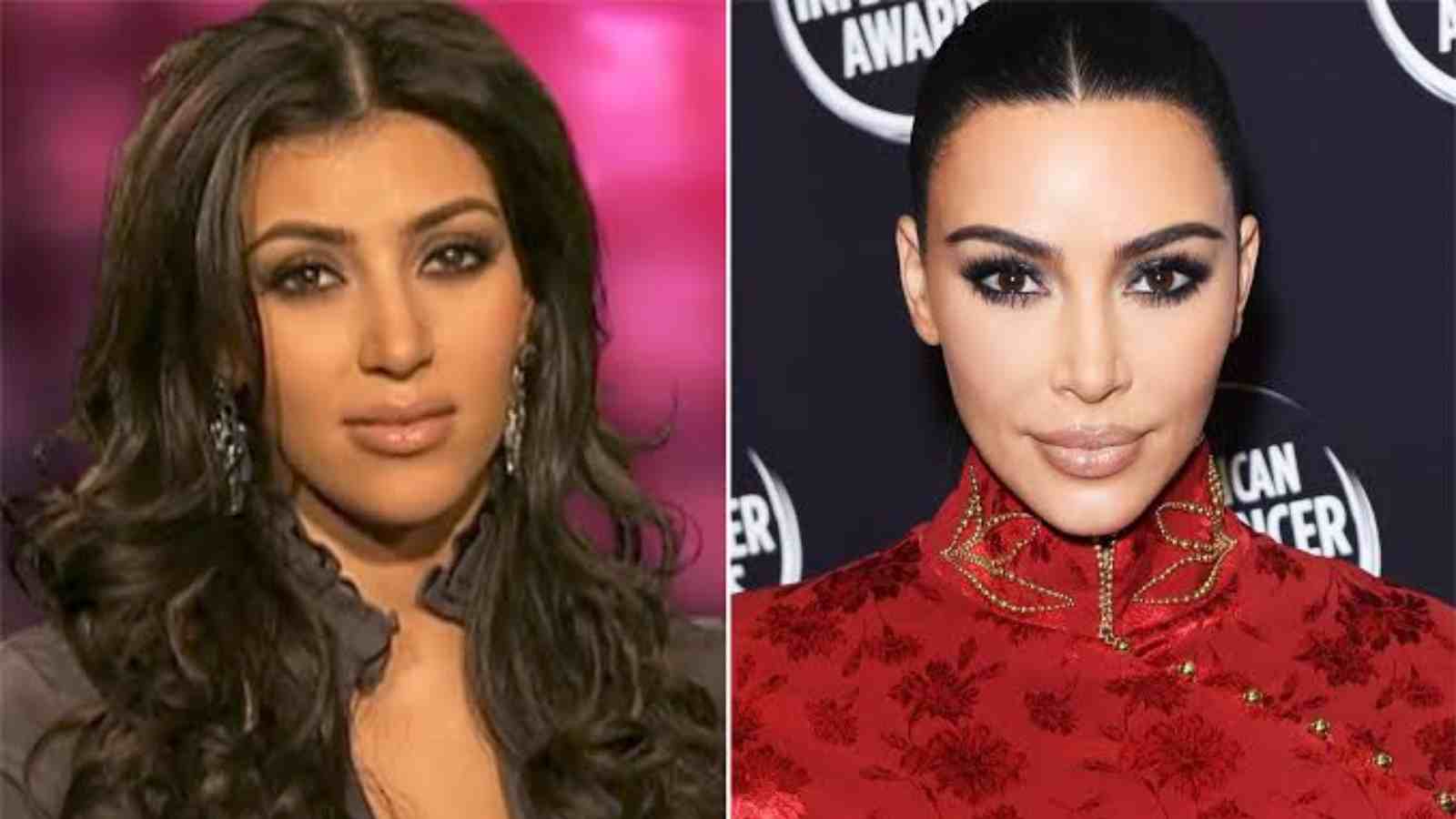 Besides everything, the SKIMS founder admitted that she has done "a little bit of Botox on the forehead and between the eyebrows". In an interview with Allure, the business mogul denied doing anything but 'botox'. Kim Kardashian said, "I've never had eyelash extensions. I've never filled my cheeks and lips." Kim claims that the magic is due to her high-end, professional makeup. However, the experts claim that she has had rhinoplasty. The before and after the nose of the socialite indicate a nose job. The experts say that because of the procedure, her nose now appears "shorter, thinner, and more refined".
Kim has opened up about her pregnancy complications. While giving birth to North and Saint, Kim agreed that she had gone through five surgeries. The operations were for internal damage caused due to preeclampsia—which can cause high blood pressure and affect the kidneys and liver. She also suffered from placenta accrete—where the placenta sticks to the uterine wall causing excessive blood loss. Apart from these operations, she also had liposuction for the removal of excessive fat and butt augmentation to enhance her posterior. It is said that she had Vaser Liposuction, where the excess fat is transferred in a short period. She admitted to having lifted airlines. "I got them lasered off" is what she said about her hairline.
In case you missed: How Did The Kardashians Become Famous?
Kendall Jenner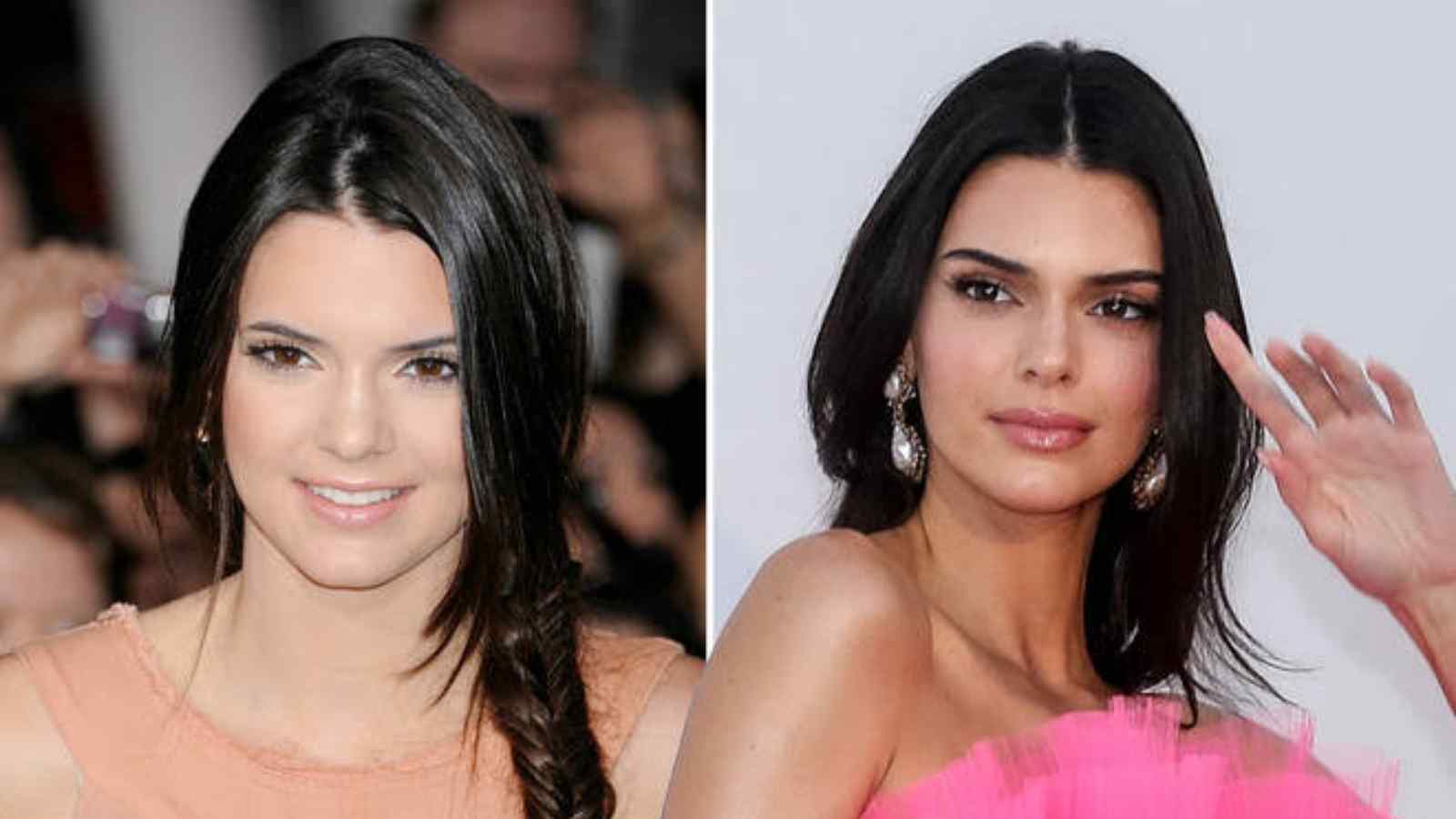 The eldest Jenner is the most "natural" of all the sisters in the Kardashian-Jenner clan. In 2017, the supermodel denied the rumors of having any procedures. Kendall Jenner said, "It's all so exhausting. As a model, why would I have my face reconstructed? It doesn't even make sense. It's crazy because sometimes I feel like people just want me to lose." However, it is not unnatural for the supermodel. She has gone through some procedures. Kendall is speculated to have got a nose job done.
A plastic surgeon observed, "The lower lateral cartilage outline in the tip can be seen clearly and appears to have been reduced. The nasal bridge appears to be smaller. This is more than one would expect with just makeup and smiling." About lip fillers, there have been instances when her lips looked different from her previous appearances. However, she squashed the conjectures by citing "overlining" lips.
Kylie Jenner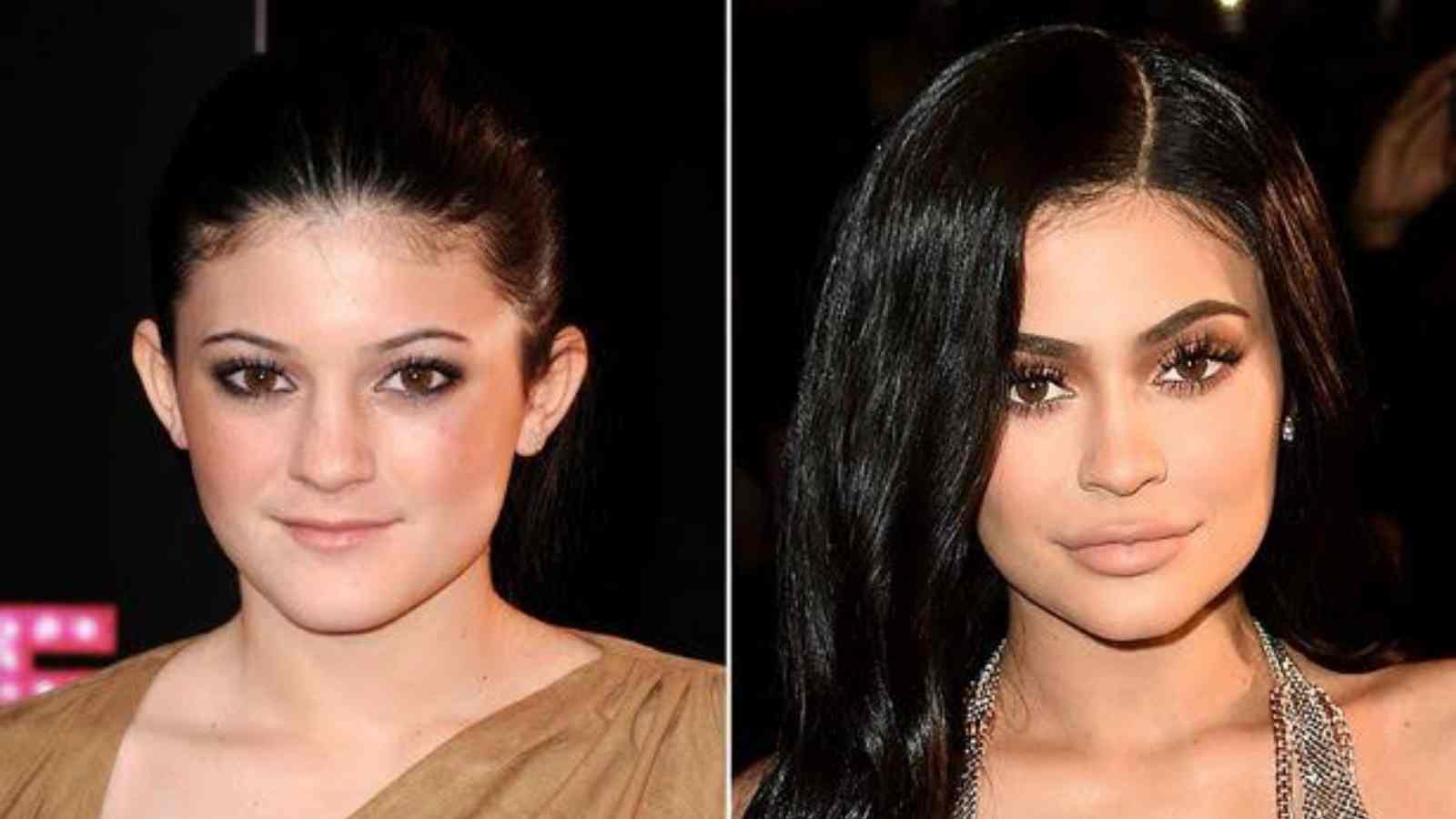 The most drastic transition has been that of the youngest among the Kardashian-Jenner sisters. Kylie Jenner, like her sisters, credited make-up for the way she looks. In an interview with Paper Magazine, she said, "People think I fully went under the knife and completely reconstructed my face, which is completely false. I'm terrified! I would never."
She continued, "They don't understand what good hair and makeup and, like, fillers, can do. It's fillers. I'm not denying that." The Kylie Cosmetics owner had lip injections and reverse lip treatment. A surgeon said, "There is no way to go from those very thin lips to these without filler or fat transfer." About her reversal treatment, he said, "The biggest transformation, and then reverse transformation, is when she had her lips deflated."
The reality star recalled her face with sculpting, botox fillers, and jawline fillers along with a brow lift. In 2015, she denied the rumors that she had breast implants. "No, people. I haven't gotten breast implants! Everyone is obsessed with that. Truth is, as I've gotten older, I've gained 15 pounds and my body has changed; I've definitely filled out." It is also speculated that she has got Brazilian Butt Lift, liposuction to her abdomen, and fat transfer to her buttocks.
You might also like to read: Why Was Kylie Jenner And Tyga's Relationship Controversial?