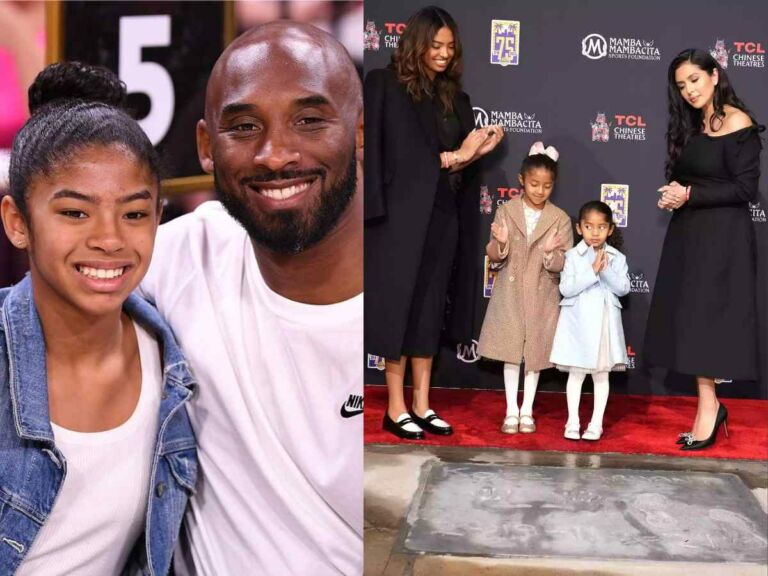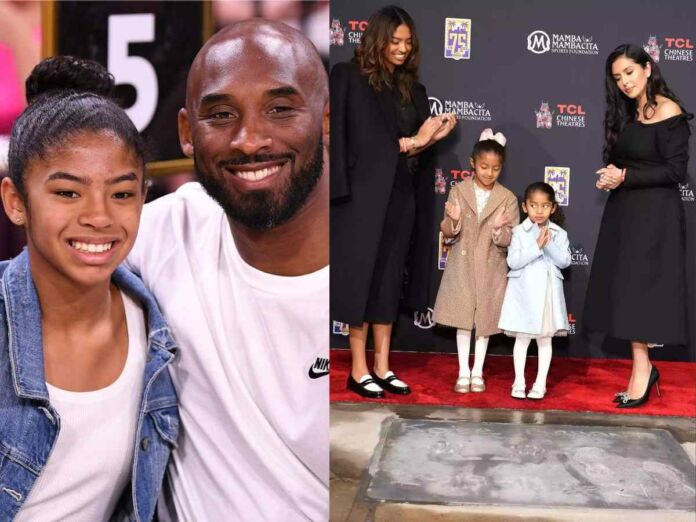 Kobe Bryant was an American basketball player. He was considered one of the best players in the game and spent all twenty years of his career with the Los Angeles Lakers. He was the designated shooting guard for the team. Bryant has won five NBA championships along with his team. Besides that, he also won the 2008 NBA Most Valuable Player. He has also been included in The All-NBA team 15 times, in the All-Star 18 times, in the All-Defensive Team 12 times, and two-time NBA Finals MVP.
Unfortunately, Bryant along with his daughter Gianna 'Gigi' Maria-Onore Bryant died in a helicopter crash on January 26, 2020. Bryant's death sent shockwaves across the world. Bryant's widow Vanessa Bryant and the couple's three daughters received worldwide condolences. Vanessa Bryant has ensured that her husband is not forgotten after his death and recently the family commemorated his memory at the Chinese theater in Hollywood. Read on to find more details about the ceremony.
Related: Vanessa Bryant Settles The Kobe Bryant Crash Photos Lawsuit For $28.85 Million
Kobe Bryant Honored At TCL Chinese Theater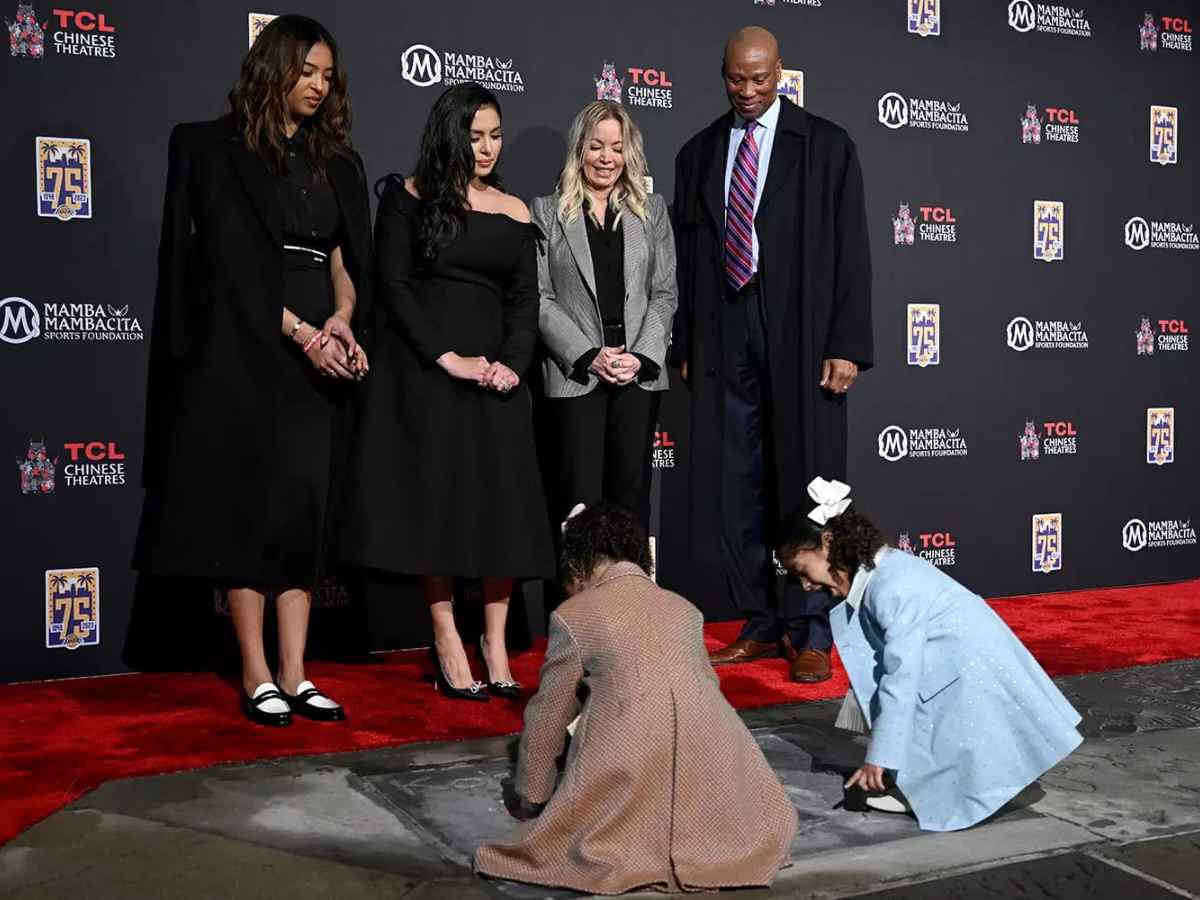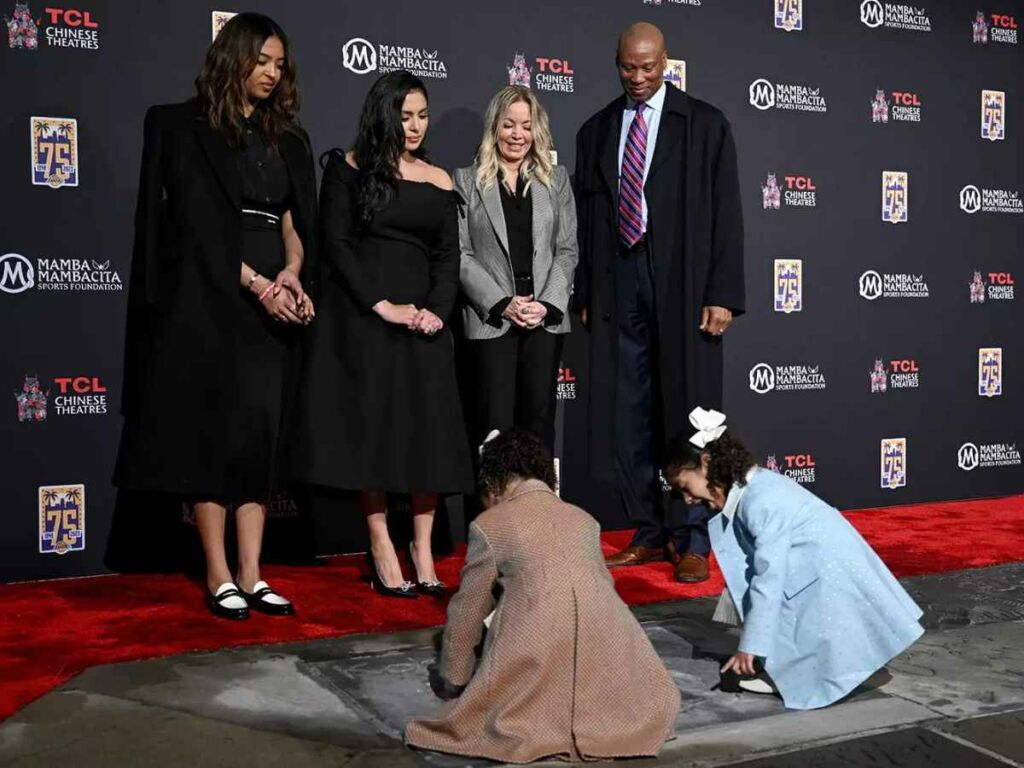 In 2011, Kobe Bryant became the first athlete to have his handprints and footprints imprinted in cement at the TCL Chinese Theater in Hollywood. The theater permanently engraved his handprints and footprints on the forecourt of the illustrious building to honor Bryant's legacy. Kobe's wife Vanessa Bryant and their three kids, Natalia (20), Bianka (6), and Capri (3) were present at the event on Wednesday (3/15) to unveil his prints.
The family honored Kobe's legacy and his contribution to both Basketball as well as Cinema. If you don't know, Kobe Bryant was the first athlete to win an Oscar. He won the award for his 2017 film 'Dear Basketball'. Vanessa Bryant and Natalia Bryant were visibly very emotional during the entire event. Whereas, daughters Bianka and Capri also touched their dad's imprints while their mom and sister watched on.
Natalia Bryant also gave a speech in honor of her dad. Vanessa Bryant later also wrote an emotional post to congratulate her on her speech commemorating her dad. She wrote, "Natalia, I know how hard it is to do what you did today. We are so proud of you. Love you all."
In Case You Missed It: Vanessa Bryant Announces Her Partnership With Nike For Kobe Sneakers
Kobe Bryant's Daughter Natalia's Speech In His Remembrance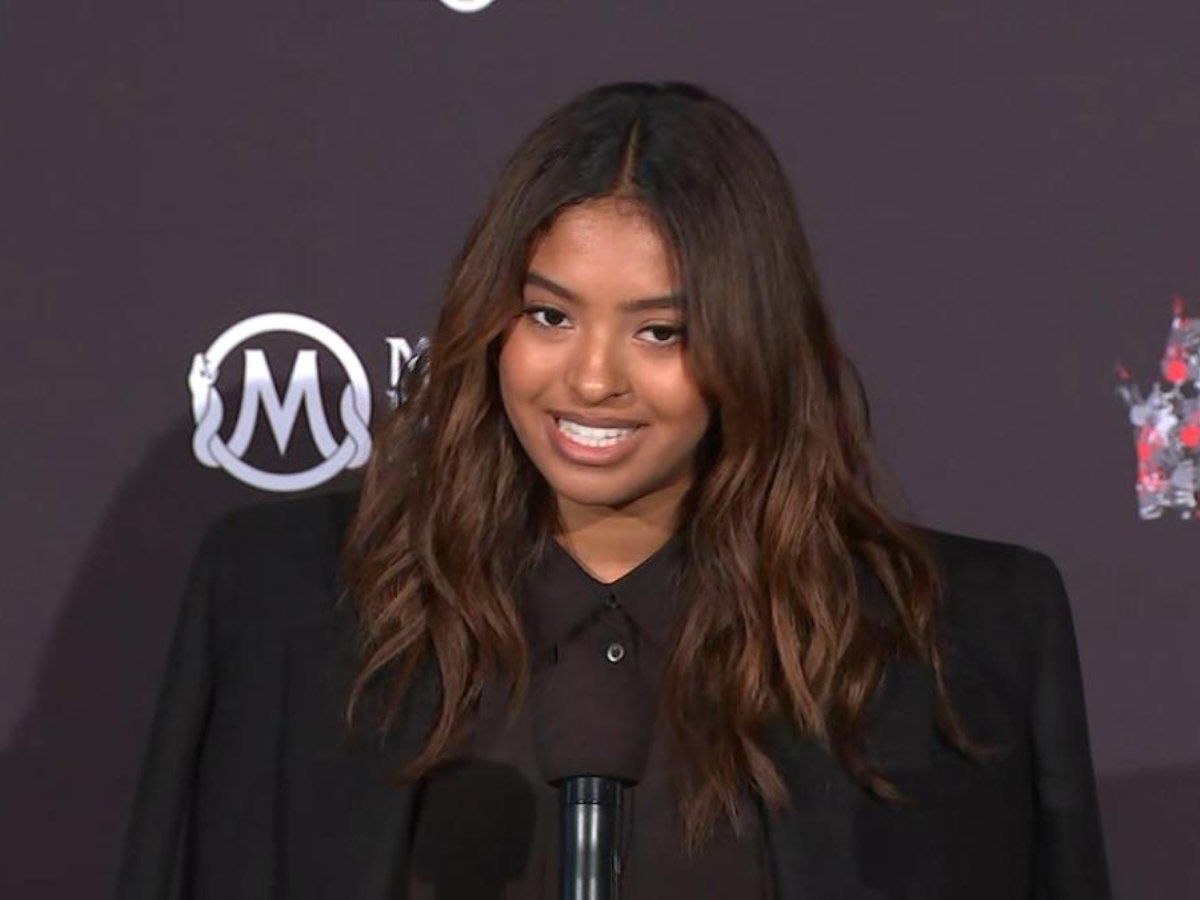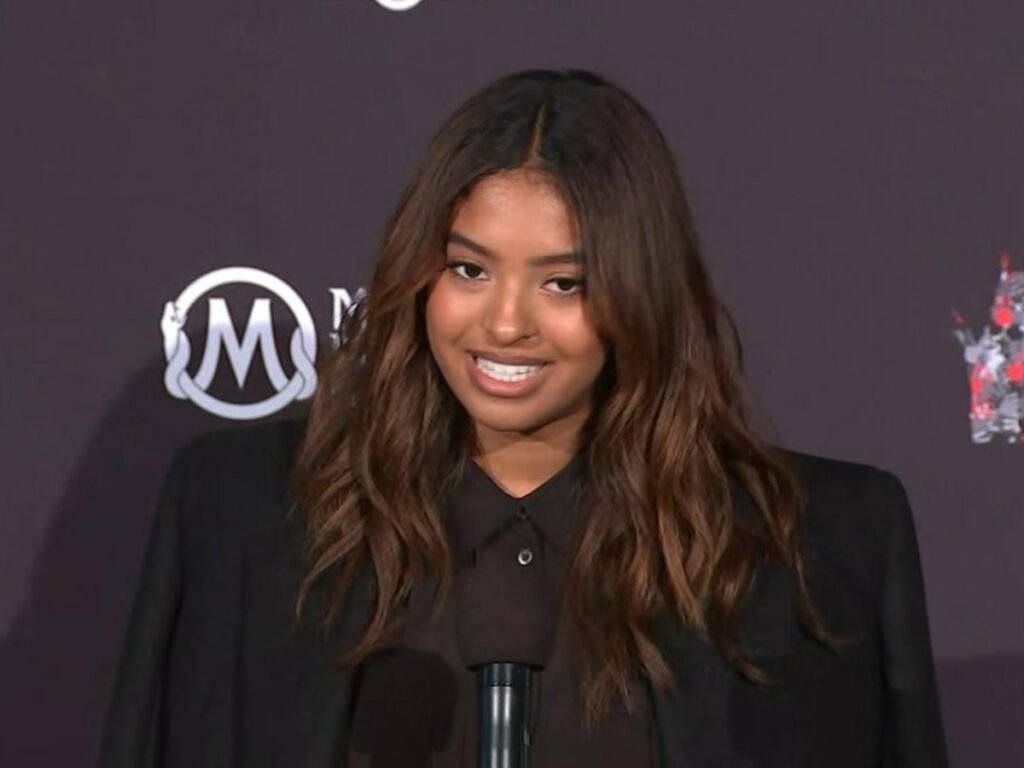 Natalia Bryant, Kobe's eldest daughter, gave a heartfelt speech to honor her dad's memory and legacy. She said, "While most people knew him as a basketball player or a storyteller, I got to know and love him as my dad, and let me tell you, he is the MVP of girl dads, to say the least." She also added, "Being his daughter is one of the greatest joys of my life, and I hope to continue to embody and cherish the many lessons he has taught me."
Natalia continued, "He is the reason I'm pursuing film in college. And he is the reason (the) film has inspired me to create memories like ours, for other people to even bring more fathers and daughters together like us." She also said, "It is only fitting that my dad, Kobe Bryant, is the very first athlete to get their hand and footprints displayed here. This day symbolizes the impact that he has had on a city that he loved and cared for so deeply. "
While concluding her speech she said, "Now as I've gotten older, I continue to see the impact he had on those around him and the inspiration he has brought so many. … Dad, you are an icon, a legend, a storyteller, and most importantly the best girl dad any young woman could dream of. I'm honored to be here to represent you and our family, and we are extremely proud of you. We will love you forever and always. Love, Natalia, Gianna, Bianka, Capri, and Mommy.
You May Also Like To Read: What Was The Vanessa Bryant And Meek Mill Controversy?