Taylor Swift's headlining tour is the tour of the year. She's been tasting some of the biggest and most successful moments of her career. With flourishing re-recorded albums, a sold-out tour that is anticipated to be the most successful tour in recent times, and a happy love life, Swift's getting all of it.
Her global impact is proven by the way her tours are boosting the economy of the countries she's visiting. Along with it, every country is choosing to do something special for the artist, as a means of welcoming her. Here's what Brazil has honored Swift with their most famous statue.
Related: Taylor Swift And Travis Kelce's Parents Are Set To Meet At Match Against Philadelphia Eagles
Here's How Cities Have Chosen To Honor Taylor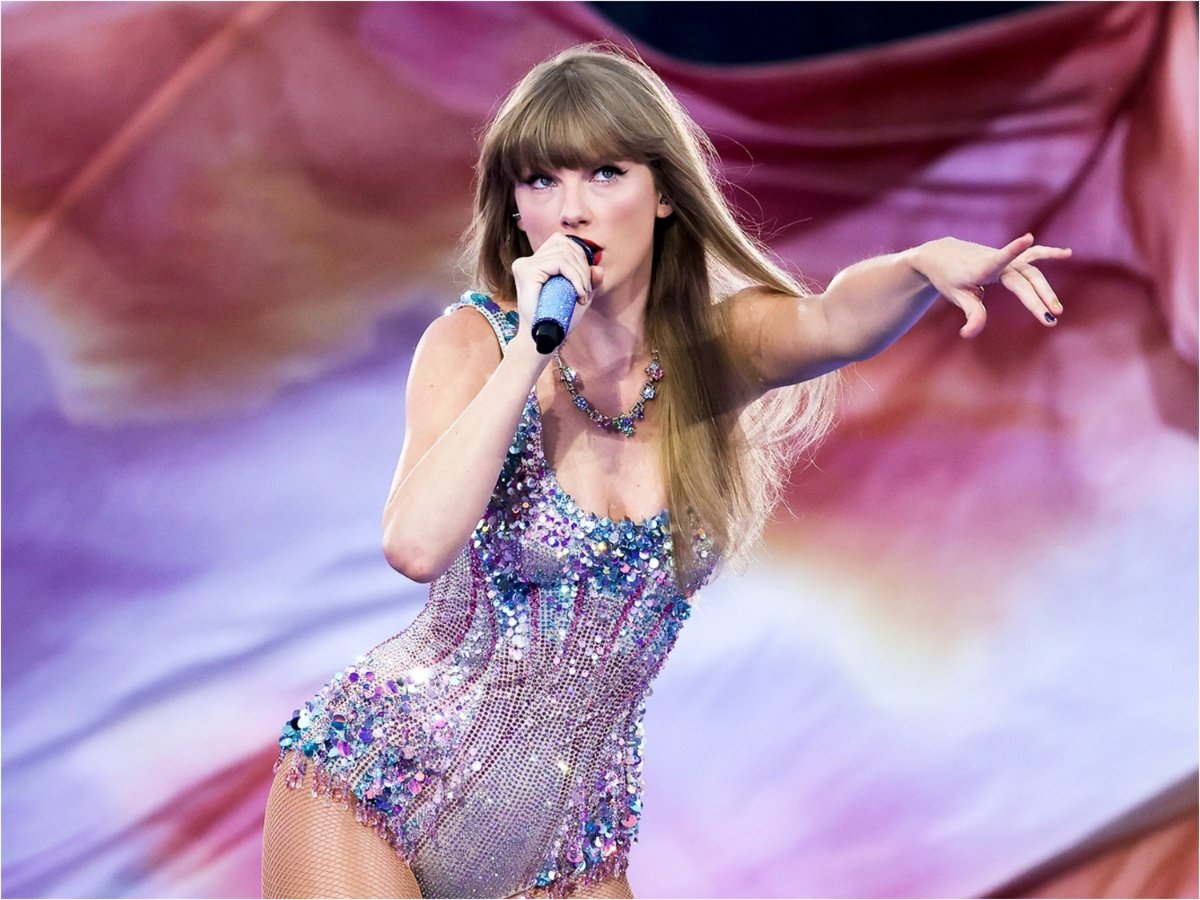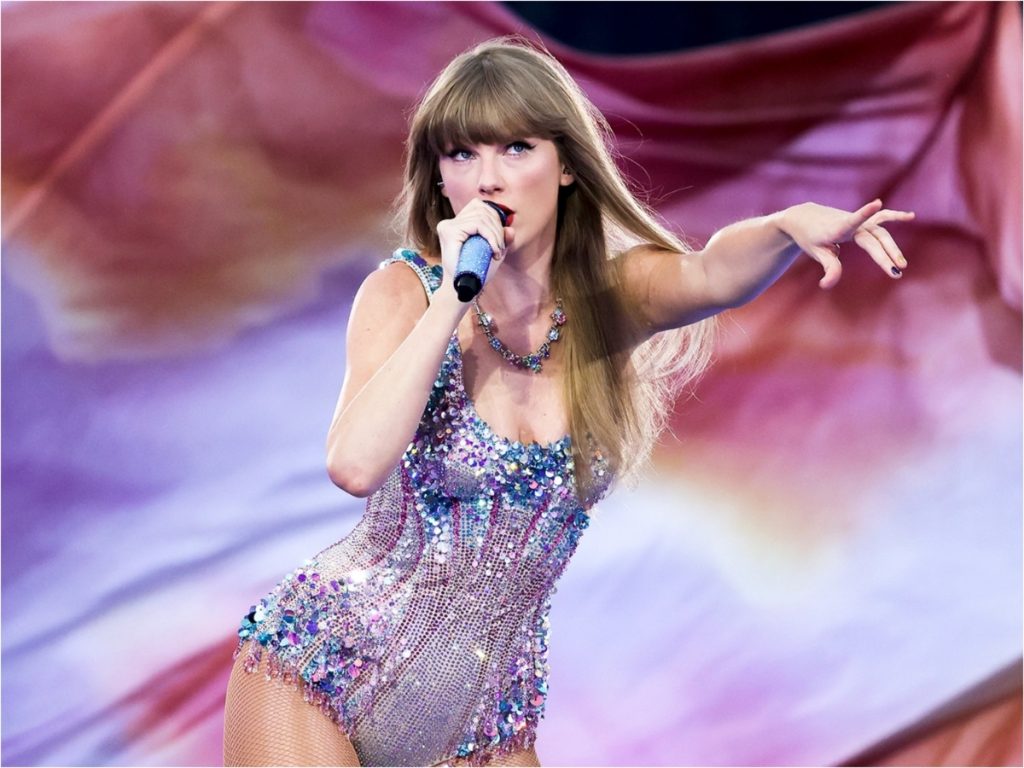 When Swift was in Santa Clara for two of her shows, the city renamed itself as 'Swiftie Clara' and also named Taylor their honorary Mayor.
During her visit to Tampa, she was given a key to the city by their Mayor. As for Glendale, the city was renamed as 'Swift City' by their mayor.
Arlington went all out. They made street signs dedicated to Taylor and introduced a bunch of fun things for Swifties to enjoy. For her Las Vegas show, the city illuminated its Gateway Arches to debut Taylor Swift-inspired light shows in honor of the singer.
World domination, eh?
Now as Swift visits Brazil for the tour, here's what the country has done to up their game.
In Case You Missed It: Taylor Swift Cruise To Set Sail In 2024: Everything You Need To Know
Brazil Honors Taylor Swift With New Projection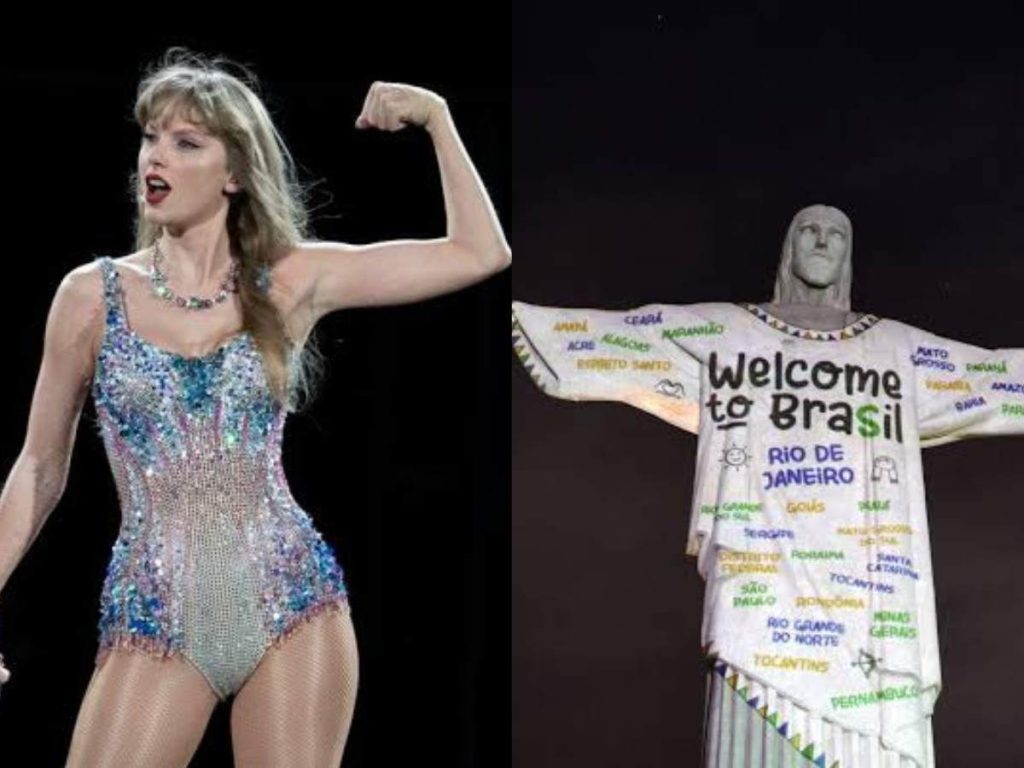 As Taylor Swift began the Latin American leg of her Eras Tour in Brazil, she was given a particularly warm greeting on Thursday night in Rio de Janeiro, with a projection on the city's iconic statue Christ The Redeemer.
The projection featured the statue wearing Taylor's famous 'Junior Jewels' t-shirt that featured the names of all her friends. The Brazilian version of the t-shirt shows the statue wearing the names of all its cities, along with a few symbols that made references to Taylor's songs like a red scarf for 'All Too Well' and a sun for 'Daylight' and a bow and arrow for 'The Archer'.
📷| Closer look at Taylor's projection on Christ the Redeemer in Rio 🇧🇷 pic.twitter.com/W2YmlqXKkd

— The Swift Society (@TheSwiftSociety) November 17, 2023
You Might Like To Read: Gigi Hadid Responds To Rumors About The Girl Squad Not Approving Taylor Swift And Travis Kelce's Relationship