Kanye West invited drama to his doorstep and took it so far that the rapper got ousted from the industry. In 2022, Ye's descent from fame and fortune was witnessed by the world. He started by introducing 'White Lives Matter' shirts at Paris Fashion Week. Later, he went on a hate spree, threatening to go 'def con 3' on Jews. This led to the complete downfall of the rapper.
However, in 2023, Kanye West will be trying to revamp his image and business after his presidential bid debacle. He has been taking help from his new wife, Bianca Censori, after their legally non-binding marriage. While the 'Donda' rapper tried to stay away from controversies, the two created quite a stir during their Italy vacation for their risque clothing. But Ye styled Bianca in a beautiful avant-garde bathing suit and clicked a sexy picture at the trial.
Related: No Electricity, No Windows: Kanye West Plans To Turn His $57 Million Malibu Home Into A Bomb Shelter From The 1910s
Kanye West's Wife Bianca Censori Has Left Little For Imagination With A New Picture Exposing Her Side Boob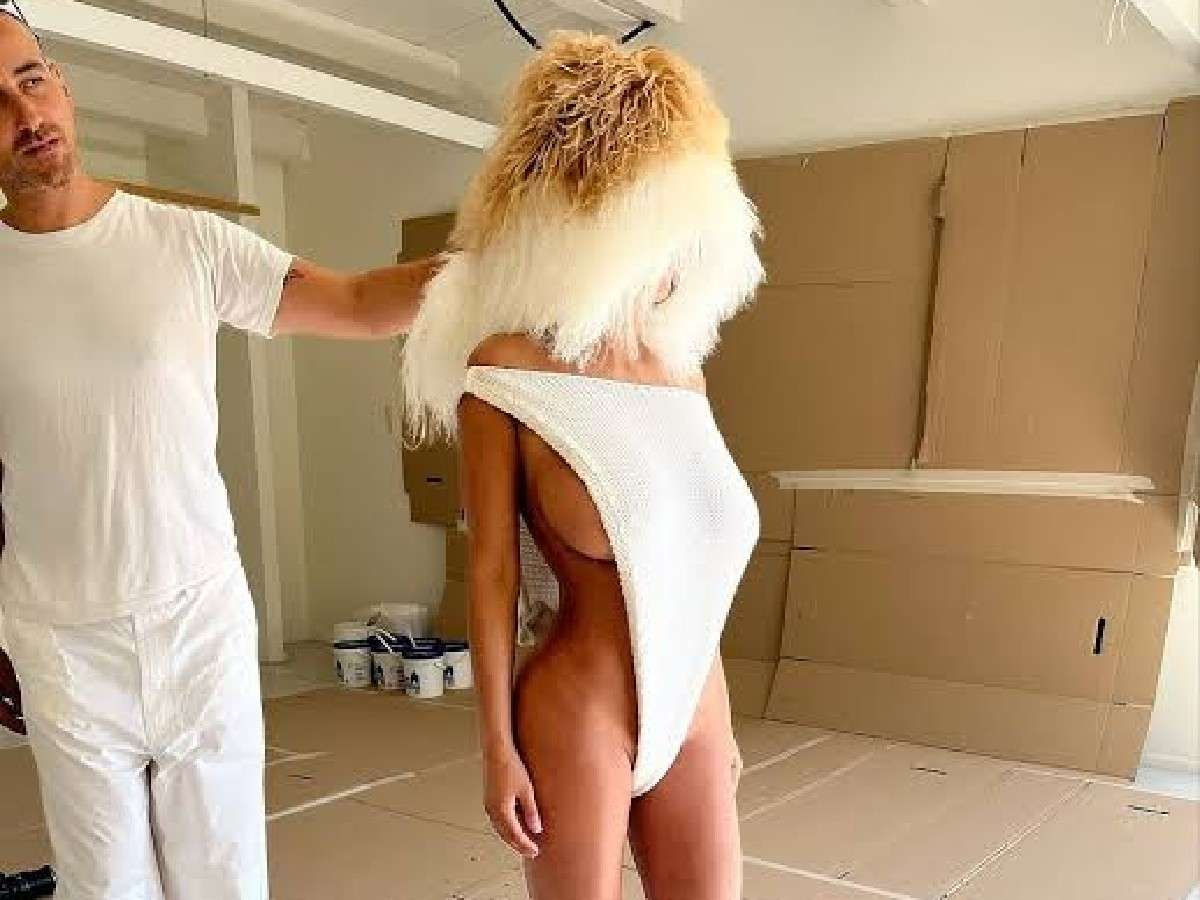 Recently, Kanye West and Bianca Censori attended London Fashion Week to show support for Yeezy collaborator Mowalola Ogunlesi's show. Kanye's ex-wife, Irina Shayk, was the opener for the show. For the event, Ye wore his signature all-black ensemble look. However, Bianca Censori stunned in a white crochet off-shoulder dress with a white wig.
Kanye West and Bianca Censori, according to Dailymail, stopped in Milan for the fitting of Bianca's crocheted dress. During the fitting, Censori looked sizzling, as she left very little for the imagination. She had her side boobs flashing while Ye clicked a picture.
An insider told the outlet that Ye had a good time during the shoot. The insider talked about Censori's look, saying, "This silhouette is just gorgeous on Bianca, who has been having a blast recently experimenting with fashion choices. There's definitely a hint of the late Tina Turner in this look."
In Case You Missed: Are Kanye West And Bianca Censori In Legal Trouble After Ye's NSFW Pictures On The Venice River Taxi Go Viral?
Bianca Friends Are Concerned That The Rapper Is Turning Her Into A Radicalized Version Of Kim Kardashian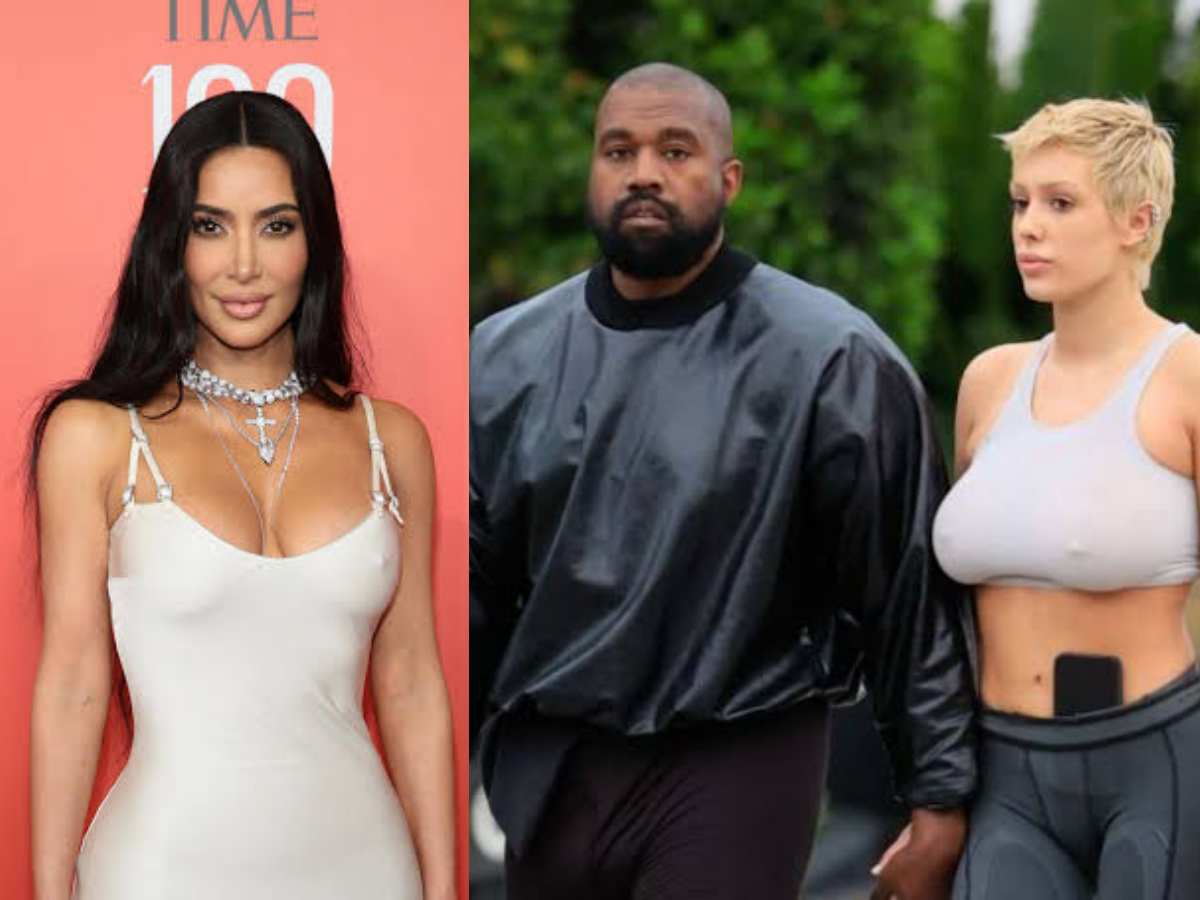 Kanye West has always tried to dominate the style of the person with whom he has been romantically involved. Even when he was married to Kim Kardashian, he tried to control her style so much that it became difficult for her after their divorce. It is not difficult to gauge that Kanye has been trying to do the same with Bianca by styling her in outrageous and risque clothes.
A friend of Bianca told Dailymail, "Kanye is trying to make Bianca into a radicalized version of Kim – almost like Kim 2.0. The difference is that when Kim was with Kanye he was respected in the fashion world. He has since lost this respect. Bianca knew what she was getting into when she started dating Kanye. But she found him charming."
You Might Also Like To Read: 'Tape It Up': Kanye West's Wife Bianca Censori Poses Naked For A Photoshoot And Internet Can't Keep Calm