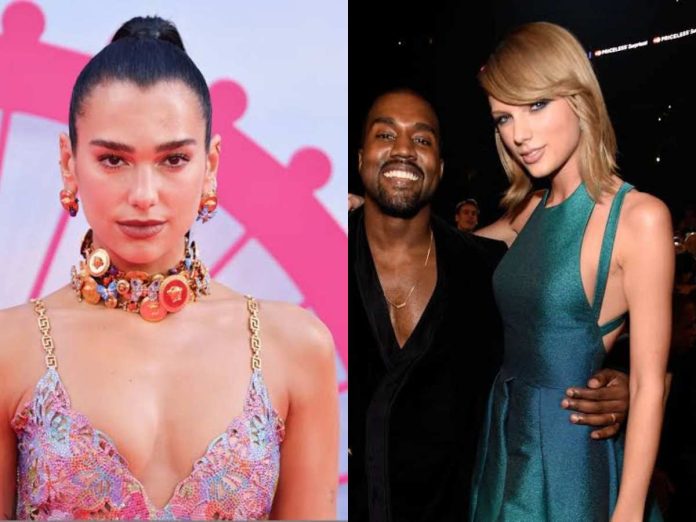 One of the most volatile pop culture moments in 2009 was the VMAs moment between Kanye West and Taylor Swift. When the young Swift went on stage to collect her award for best video, West interrupted her speech by giving flowers to Beyoncé, saying she had the best video of all time. The incident still enrages Swifties, and Dua Lipa reignited the anger when her 2016 interview resurfaced.
During the 2020 pandemic, Dua Lipa surprisingly emerged as a breakthrough pop artist when she released her disco-infused album 'Future Nostalgia.' The songstress went on a world tour with the album, and she ended the tour in her native Albania, attracting 200,000 concertgoers. She won the Grammy in the Pop Vocal Album' category in 2021 for her album. However, before her success, she attracted the ire of Swifties for choosing Kanye West over Taylor Swift despite the VMAs controversy.
Related: What Did Ex-Boyfriend Taylor Lautner Say About The Taylor Swift-Kanye West 2009 VMAs Moment?
Dua Lipa Was Talking About Music When She Chose Kanye West Over Taylor Swift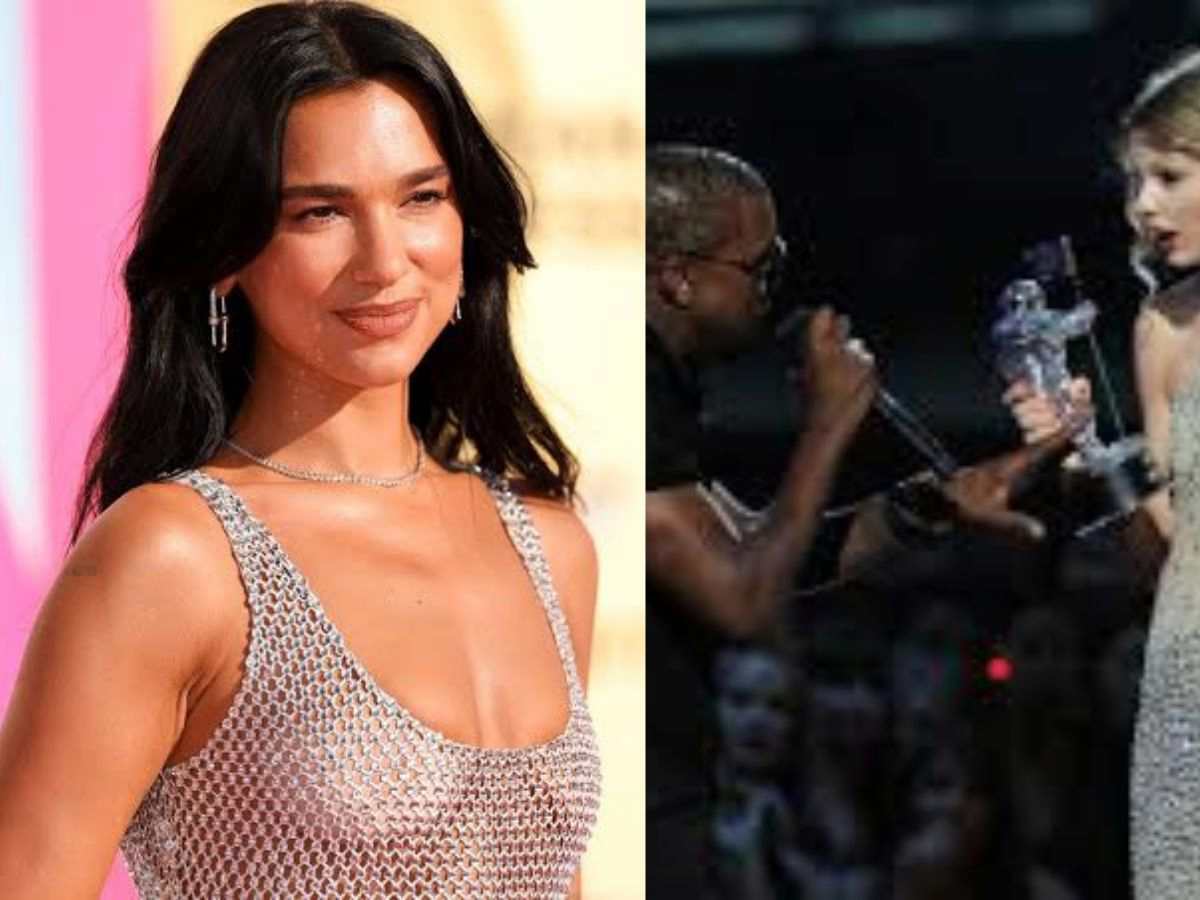 The 2009 VMAs had some highlights, including a blood-clad Lady Gaga performing 'Paparazzi.' But the poignant moment was shadowed by Kanye West launching the worst beef in history with Taylor Swift.
When Taylor went on stage to receive the 'Best Video Award' for 'You Belong With Me,' Kanye hijacked her moment. He went on to say, "Yo, Taylor, I'm really happy for you; I'm going to let you finish, but Beyoncé had one of the best videos of all time."
The moment, after a decade, almost jeopardized Dua Lipa's career. The songstress has proven that she is a true blue Swiftie. She once went to a fan meet-and-greet in Germany in 2017 wearing Swift's 'Speak Now' t-shirt. But a video about Dua Lipa choosing Kanye West over Taylor Swift resurfaced online, causing bad blood with Swifties.
Dua Lipa addressed the vitriol, including death threats, she received for doing that. During an interview with Rolling Stone, Dua said, "I wasn't thinking about their beef. I was thinking about their music, and Taylor is amazing, but I'm such a hip-hop fan that I would probably choose Kanye over anyone. They were sending me snake emojis for, like, three days straight. They're like, 'I hope you die.' I'm like, 'Yo! I literally didn't say anything.' "
In Case You Missed: Taylor Swift Bursts Out Laughing While Singing Of Forgiving Kanye West At The Seattle Show
The Songstress Is On Her Way To Etch History With 'Eras Tour'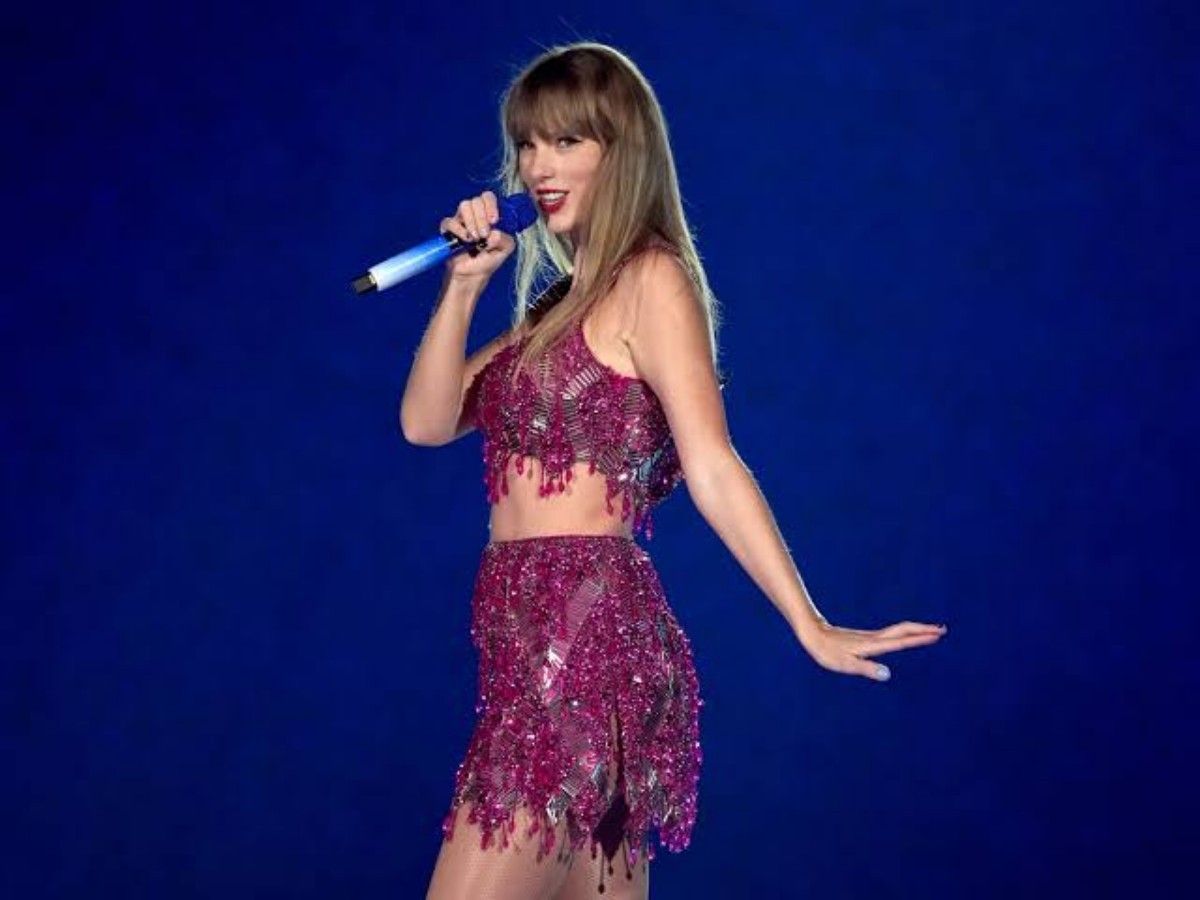 Since 2022, Taylor Swift has been witnessing sporadic growth in her career. She released her tenth studio album, 'Midnights, which created streaming history and became Swift's most commercially successful album.
She announced the 'Eras Tour' and went on the road in March 2023. While on the tour, the '1989' singer gave many surprises to the Swifties. She released the deluxe edition of the tenth album and released Taylor's version of 'Speak Now.'
While Taylor Swift is set to release the Taylor's Version of '1989,' she is all set to make history with $1 billion in sales. In 2022, Billboard estimated that the tour would earn $590 million with 52 tour dates.
However, recently, Swift announced additional dates in Latin America, Asia, and Europe. Due to the additional dates, the artist is reportedly expected to earn $1 billion, surpassing Elton John's 'Farewell Yellow Brick Road Tour.'
You Might Also Like To Read: Dua Lipa Finds It 'Weird' To Share Personal Life Through Music. Here's Why